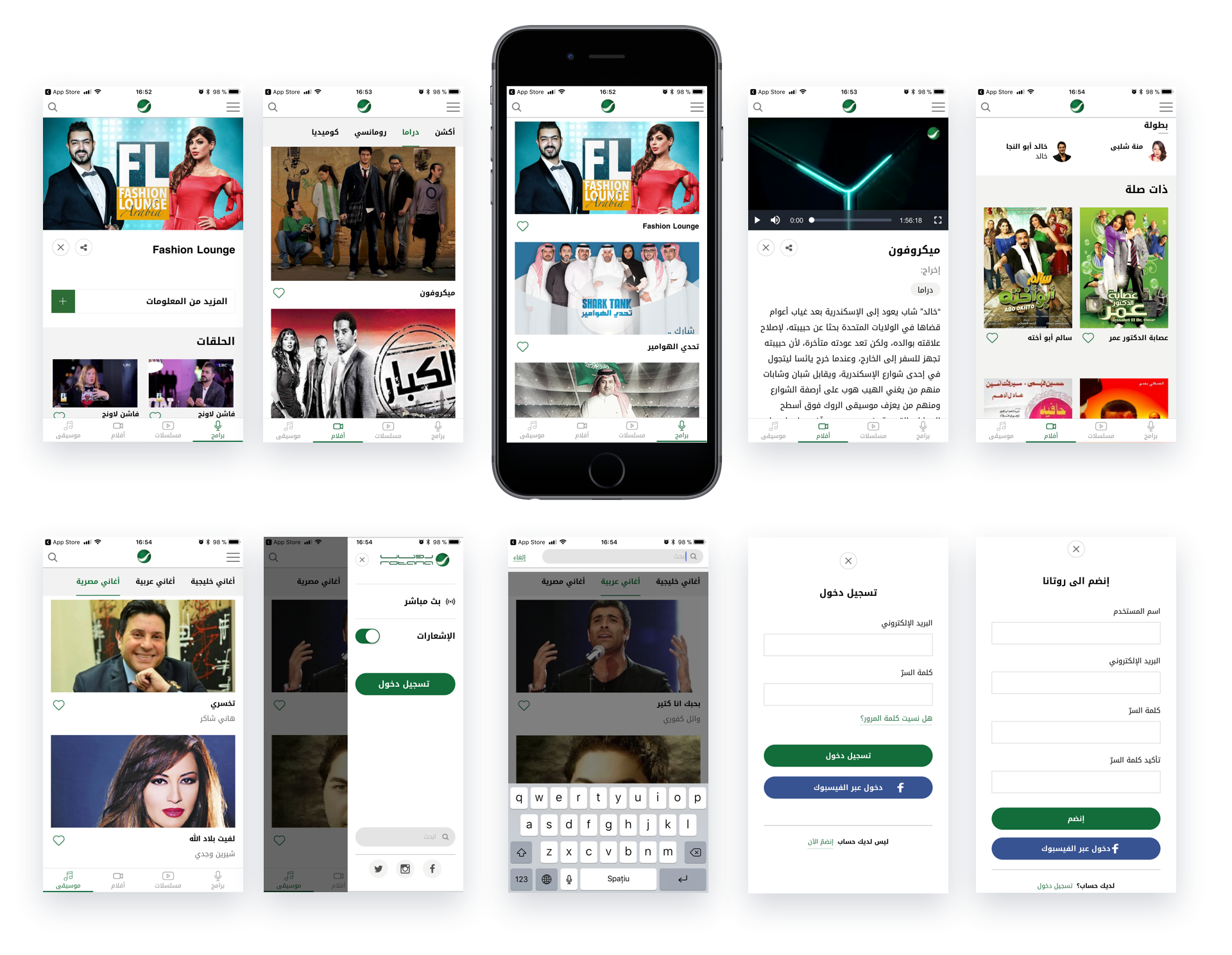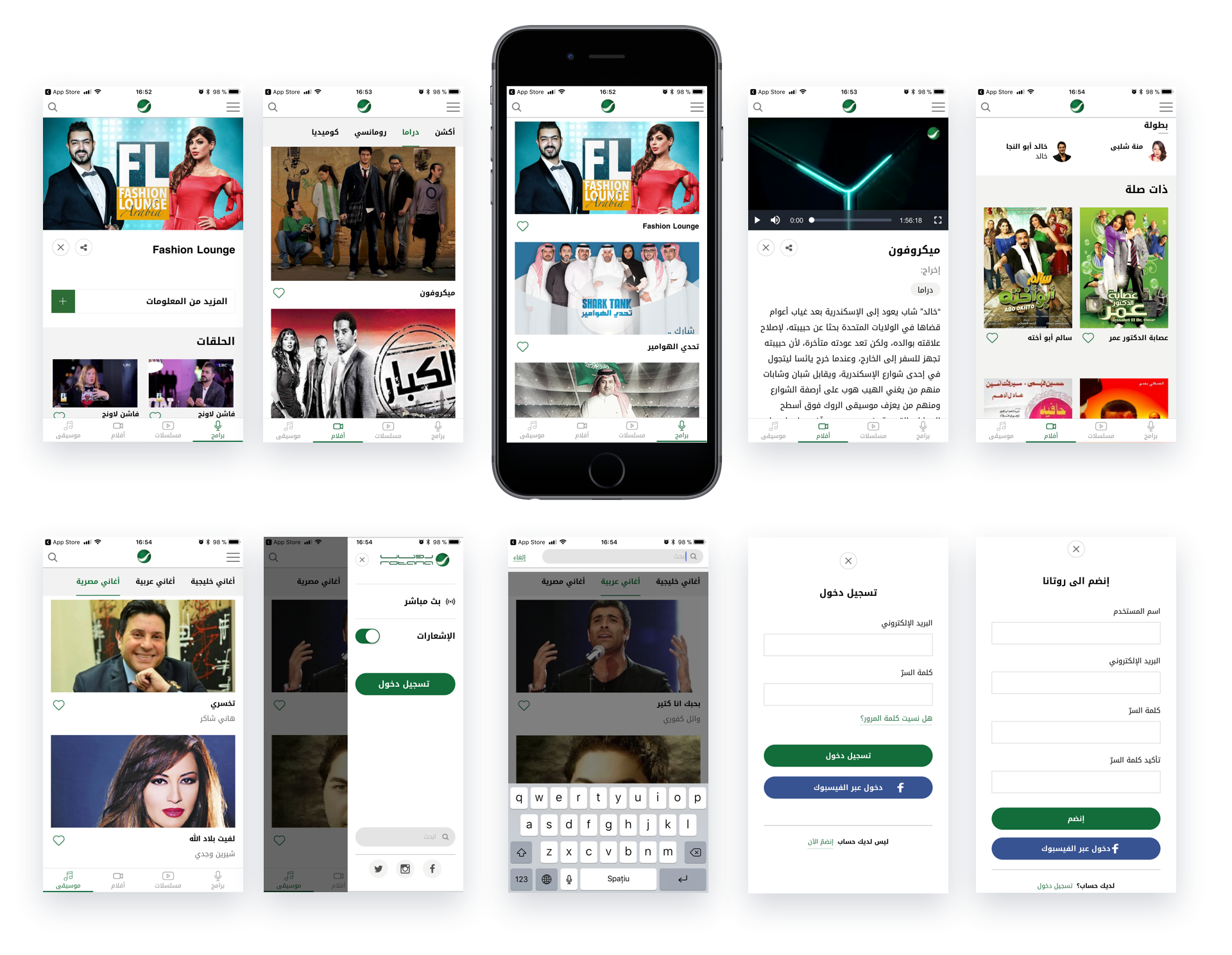 PRODUCT GOAL
Rotana Group is the Arab World's largest entertainment company.
They developed a range of landmark media offerings across a spectrum of disciplines including Broadcast, Film, Music, Digital and Media Services. This has earned them the dominant position in the media marketplace, with the largest market share and widest ownership of content and rights.
Designed exclusively to meet the technological needs of the entertainment industry, their contemporary headquarters are the central point of this global business, delivered through five regional offices located in Jeddah, Kuwait, Dubai, Beirut and Cairo.
Rotana provides a comprehensive and diverse entertainment for its followers around the world.
The mobile apps that we built for them are constantly updated with the group's latest media content, combining exclusive interviews, special coverage and miscellaneous reports, providing the users with integrated information from specialists.
The apps are constantly evolving through the media group's diverse network of social networking sites. They provide a great selection of videos in its various forms, it contains a huge and unique archive of the strongest and most important movies and Arabic songs and clips, and other types of on-demand video content.
SECTIONS
Programs
Series
Music videos
Movies
Favourite
PROJECT STATISTICS
1 month development time
4 developers and a project manager
Native mobile apps (Android and iOS) and web service (API)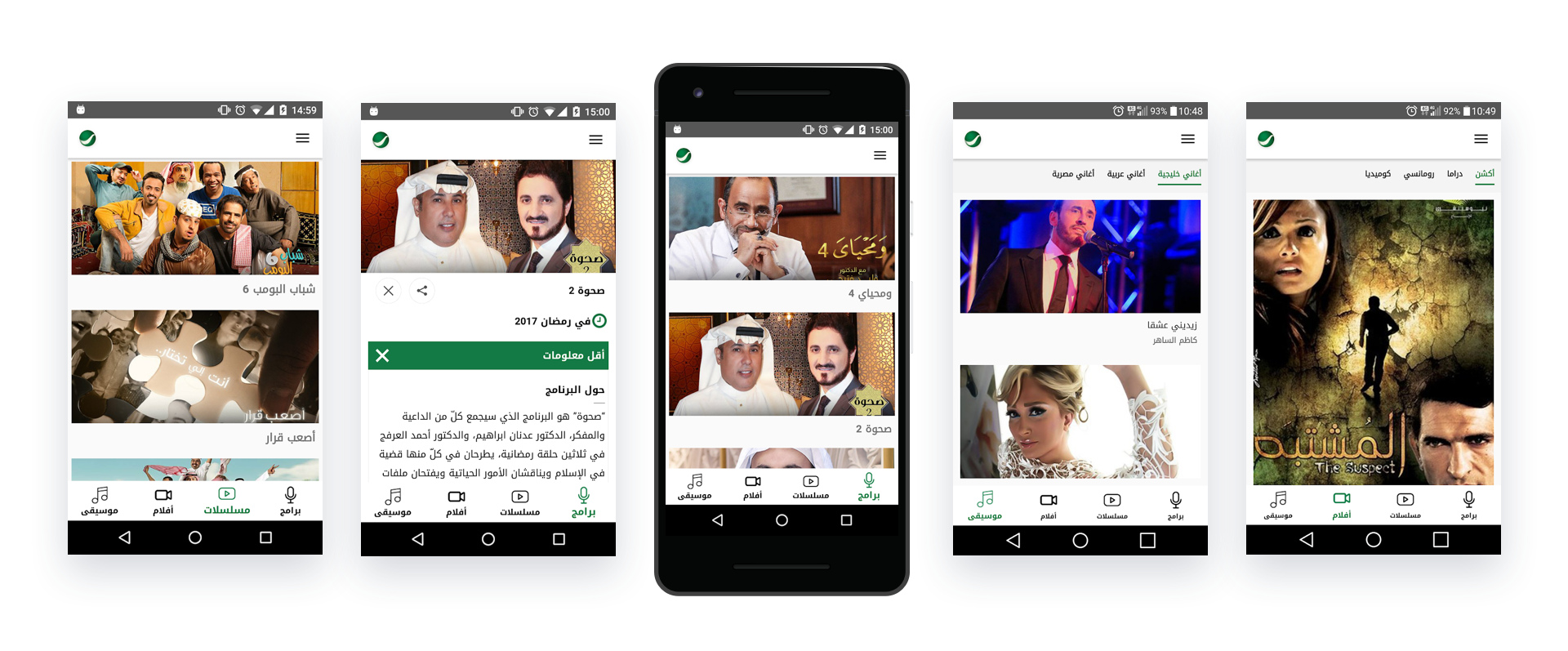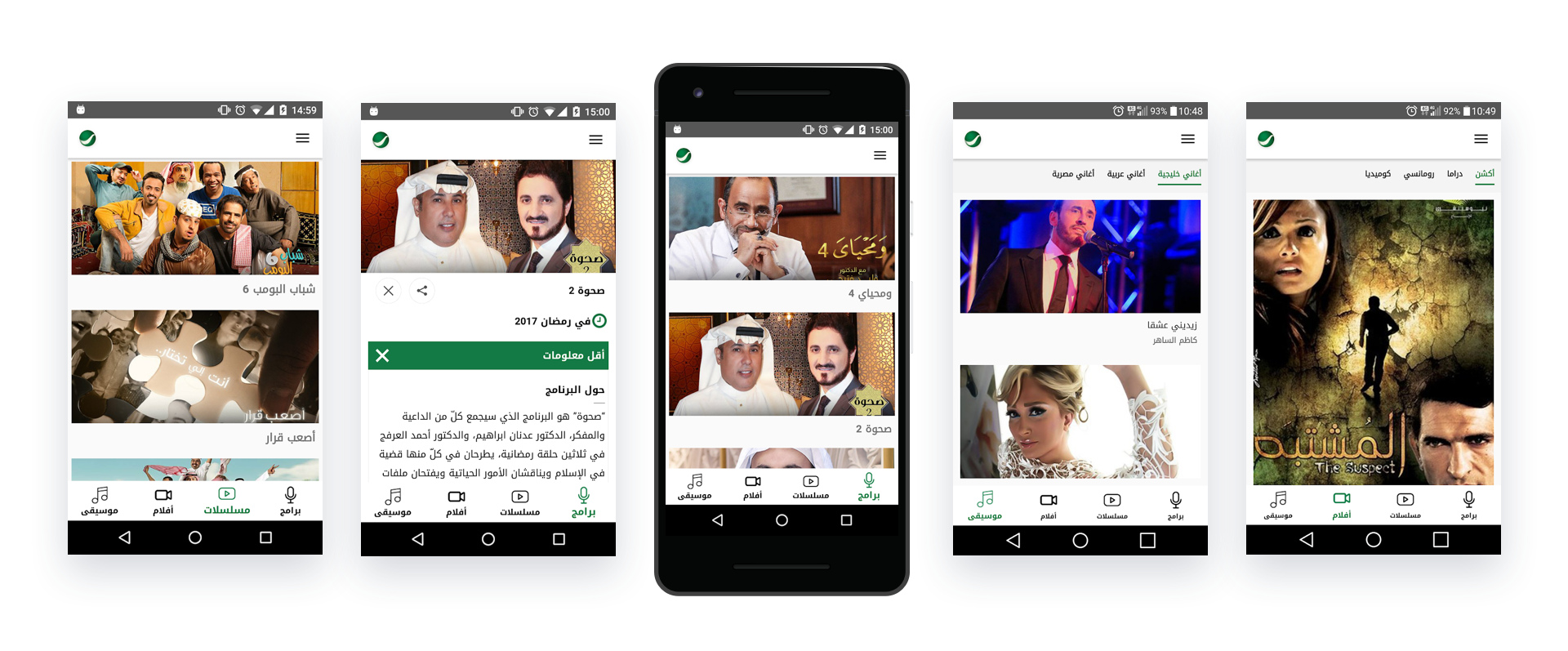 BENEFITS FOR THE APP'S USER
Simple UX and UI
Live streaming
Authentication using social media account or email address
Favourites section
Music by categories
Search functionality
Push notification
TECHNOLOGY STACK