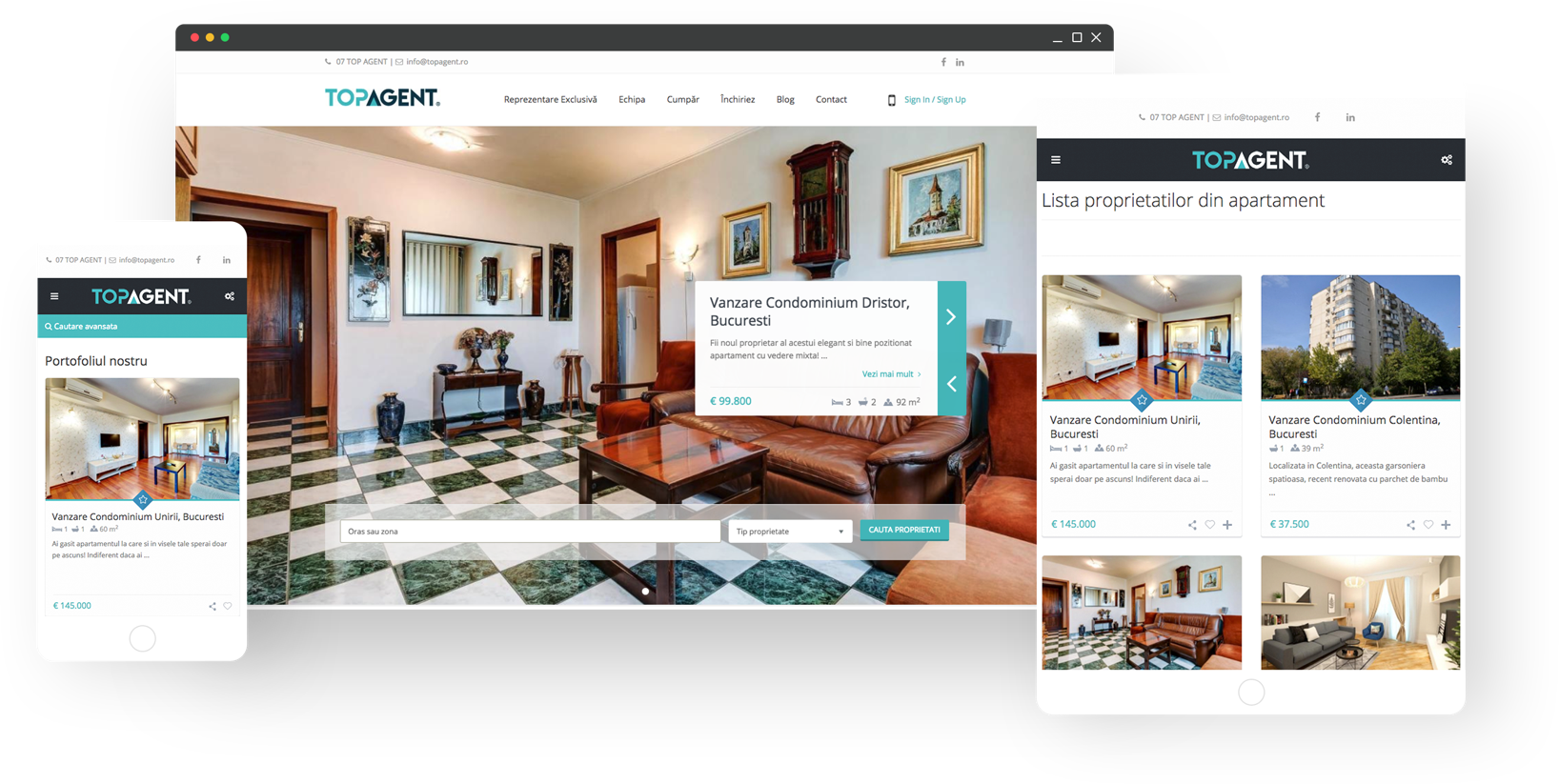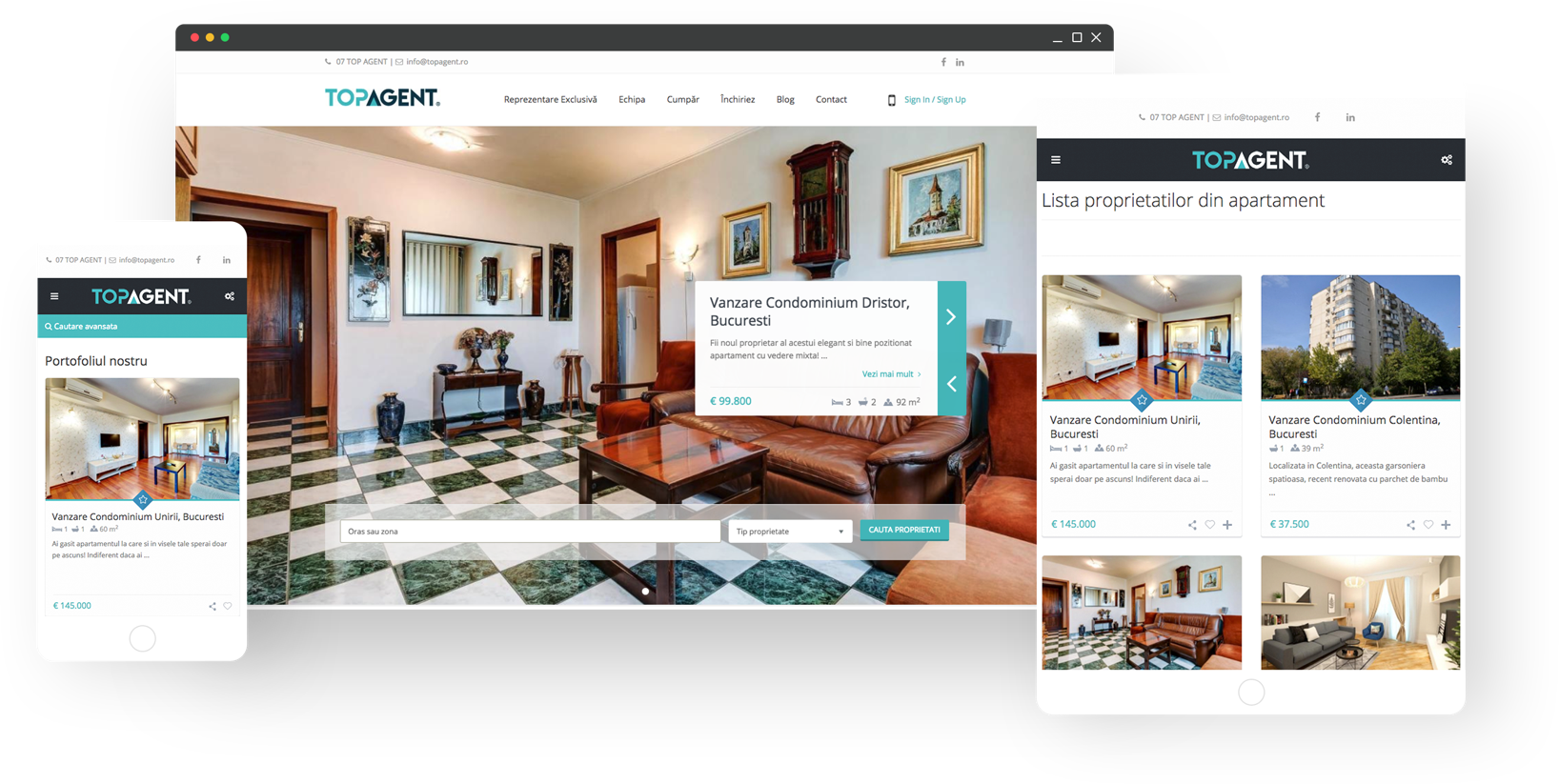 OUR CLIENT
One of the highest-profile real estate agencies in Bucharest, Top Agent, operates under exclusive representation agreements. Their Top Agent Training division offers exclusive representation training to real estate agents in Romania and they needed a presentation website for both divisions that would help them reach more clients.
CLIENT'S NEED
Top Agent was looking for a partnership with a Romanian-based CRM software provider, in order to improve their processes. They were a product sold by a US provider, but it wasn't tailored to specifics of the Romanian real estate market and it wasn't available in Romanian. They wanted a CRM solution custom built for their needs that could be integrated with a presentation website to help them drive sales. They chose us for our extensive experience and excellent reputation in developing solutions for real estate companies and because we were able to successfully adapt to their needs.
SOLUTION
The project took 3 weeks, during which a dedicated developer built a responsive presentation website based on WordPress, integrated a blog and Top Agent's social media pages and a custom multi-criteria search function. We also developed the functionality for video tutorials and it will be visible as soon as the client decided to upload video content.
Behind the website we integrated a custom version of our WHISE CRM web service, enabling our client to easily manage properties, contacts, emails and reports and process more transactions, faster.
We also implemented an external Flex MLS service, enabling multiple listing: the properties in its data base become visible on the website and allow a real estate agent to sell a property that's under an exclusive representation agreement with another agent, in exchange for a pre-determined sales commission.
CLIENT'S BENEFITS:
A one-stop-shop approach, since we were able to build both their presentation website and the business application
Perfect integration between the two solutions
Extended maintenance and support