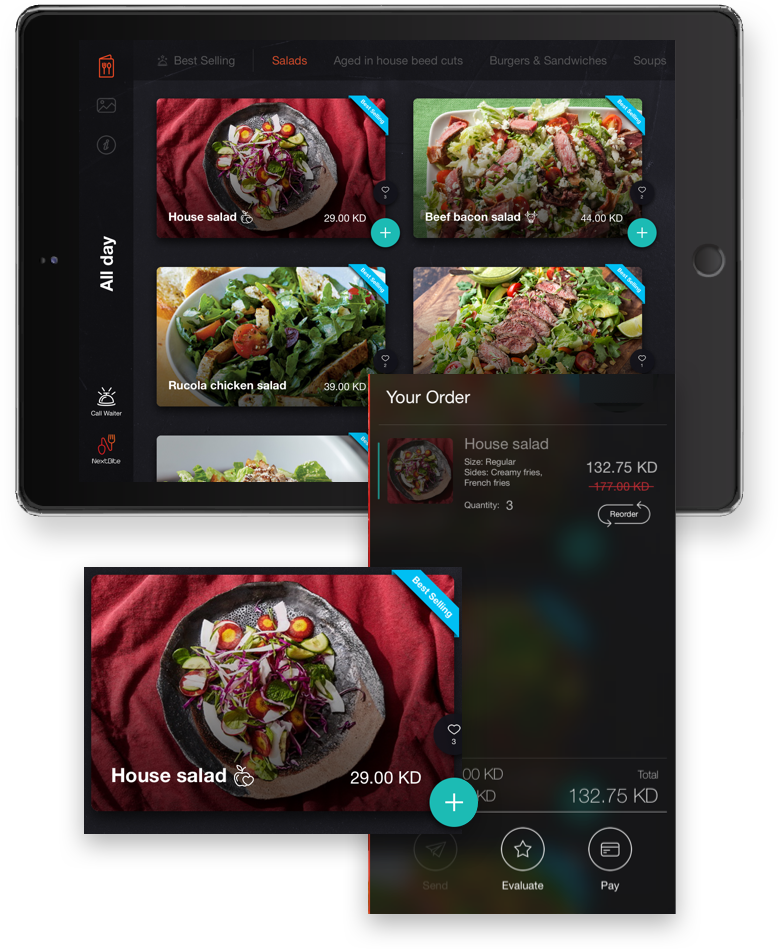 OUR CLIENT
Our client is a company based in Kuwait. The software product we designed for him is a virtual restaurant for the food industry.
Nextbite is a solution for the restaurants' industry, developed in a web administration interface. It consists of an app system (one for the client and one for the waiter).
The product wants to replace classical menus and simplify the ordering process for foods. From his app, the client sees information about the products in the restaurant, the menu, pricing, and restaurant contact information.