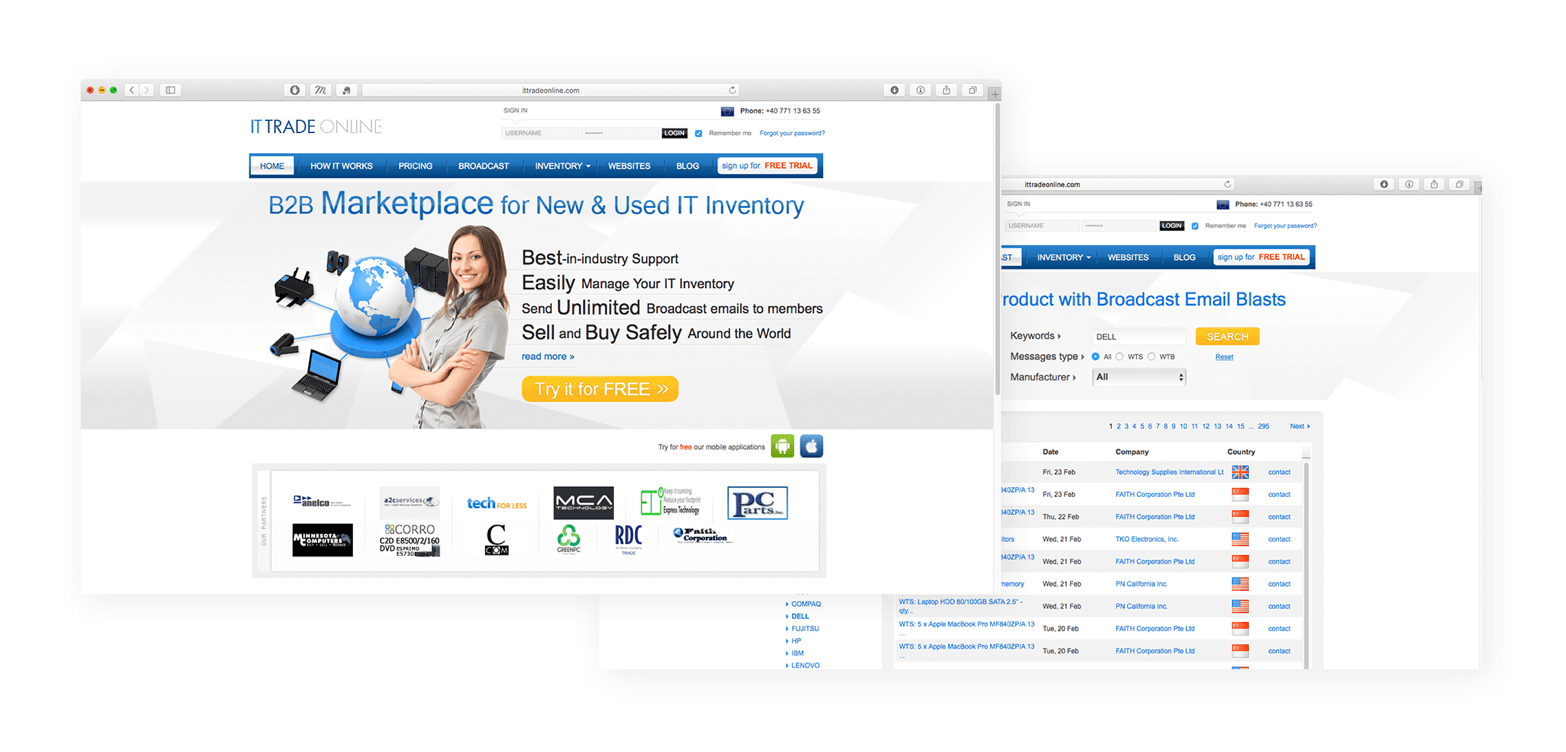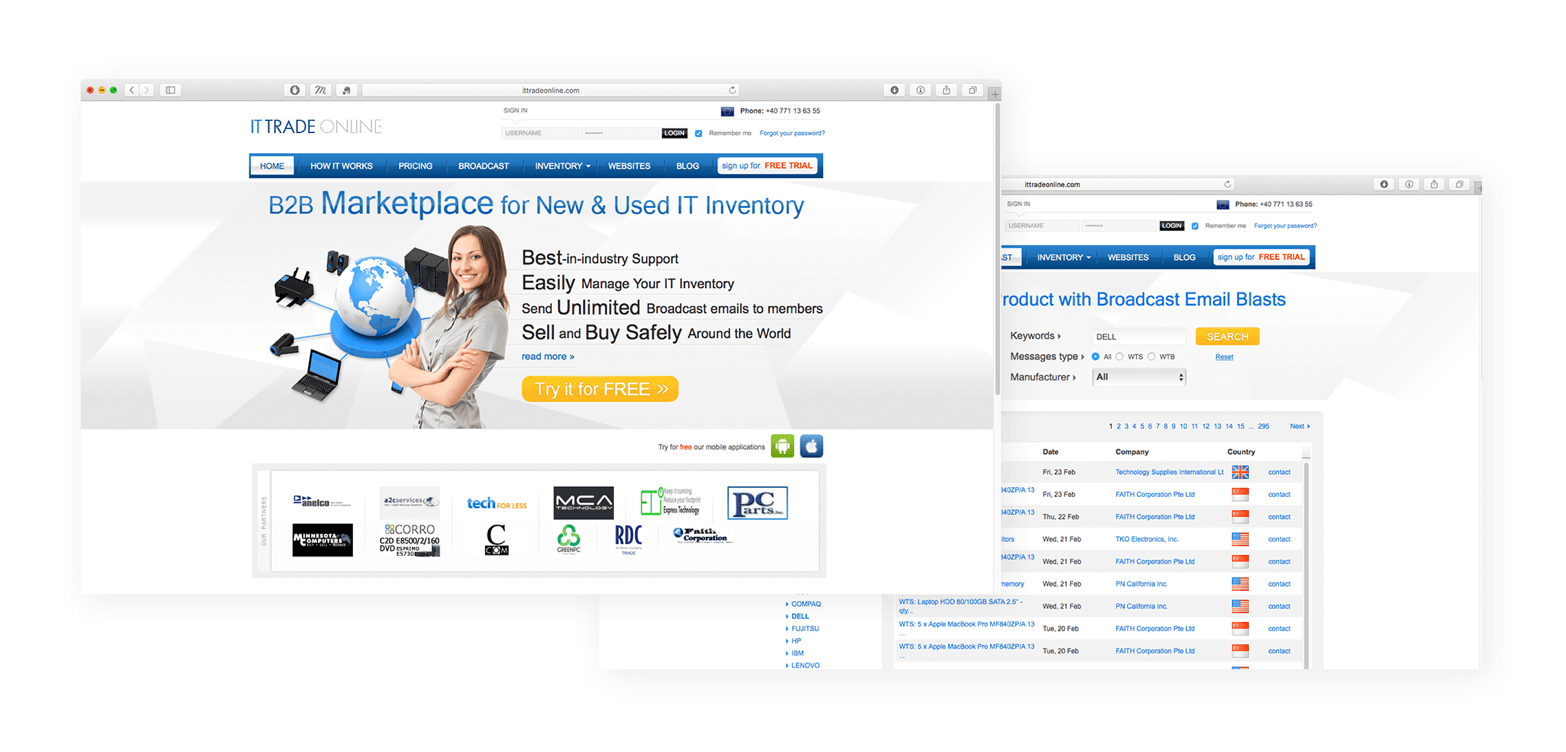 ITTradeOnline.com is a B2B marketplace for computer brokers, computer wholesalers, resellers and manufacturers. The IT Trade Online database contains multiple features and users, offering a safe trade environment for both buyers and brokers of bulk computer parts.
The website's core functionalities are: broadcast, inventory, conversations and composing broadcasts. The users can also search within the data in each of the content categories.
Broadcast Section: enables users to create a broadcast and publish it on the platform, where it will be visible to all users right away. Users can view the most recent broadcasts or search for those that meet their specific criteria
Conversations Section: allows users to directly contact other members on the platform
Inventory Section: facilitates search by part number and manufacturer and contacting members whose posts are tagged with the part number that the users is interested in
The technologies involved included: ASP.NET, AJAX, Microsoft SQL Server, MVC, Telerik Rad Controls, LINQ, Web services.
Other features:
Automatic website creation for customers
Synchronization between customers' websites and portal
Advanced import/export data system
Powerful search engine and matching algorithm for site products
Communication module using a custom Ajax chat engine
Automatically posting broadcasts on Twitter using Twitter API and generating an RSS feed for products list