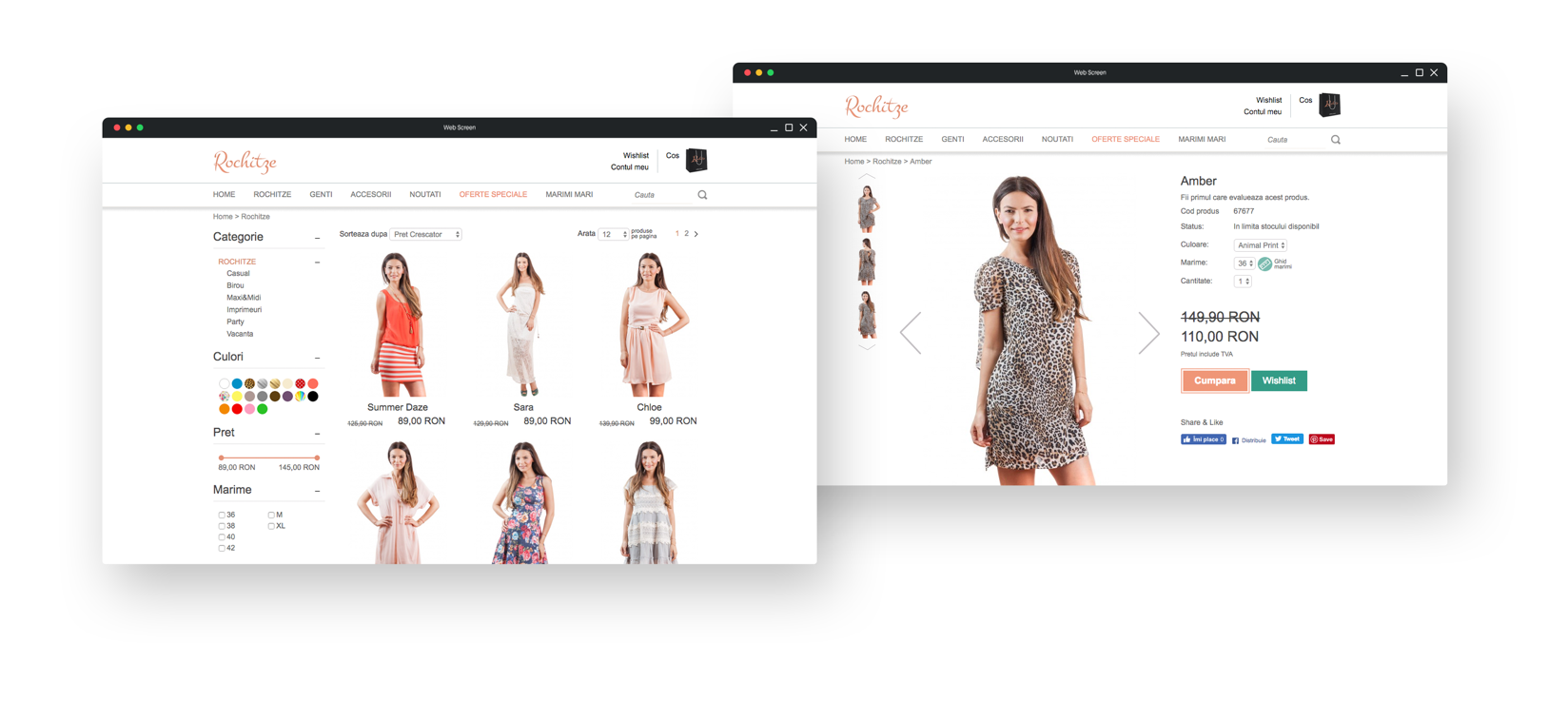 Rochitze.ro is a 100% Romanian - owned startup, aiming to enter the online apparel sales market, particularly targeting the dresses and accessories niche.
The client needed an online store and product catalogue, online payment solutions and a high-end design that would appeal to its target audience.
We provided consultancy and solutions for each important feature and stage of the implementation process:
Custom website and visual identity design
Online catalogue creation
E-payment solutions and installments payment system
Shipping fee estimation tool
Uploading the product catalogue and static content on the website
The project was developed incrementally and it involved the following team:
A project manager
A designer
2 developers
Particular effort was invested in developing the product filtering system, by designing a custom filtering option that takes into account both color and size.
The graphic design accounted for most of the production time, as our client requested a custom design and was actively involved throughout all of the creation stages, providing constant feedback and examples. The final result, although drawing on multiple different design concepts, looked both cohesive and coherent.