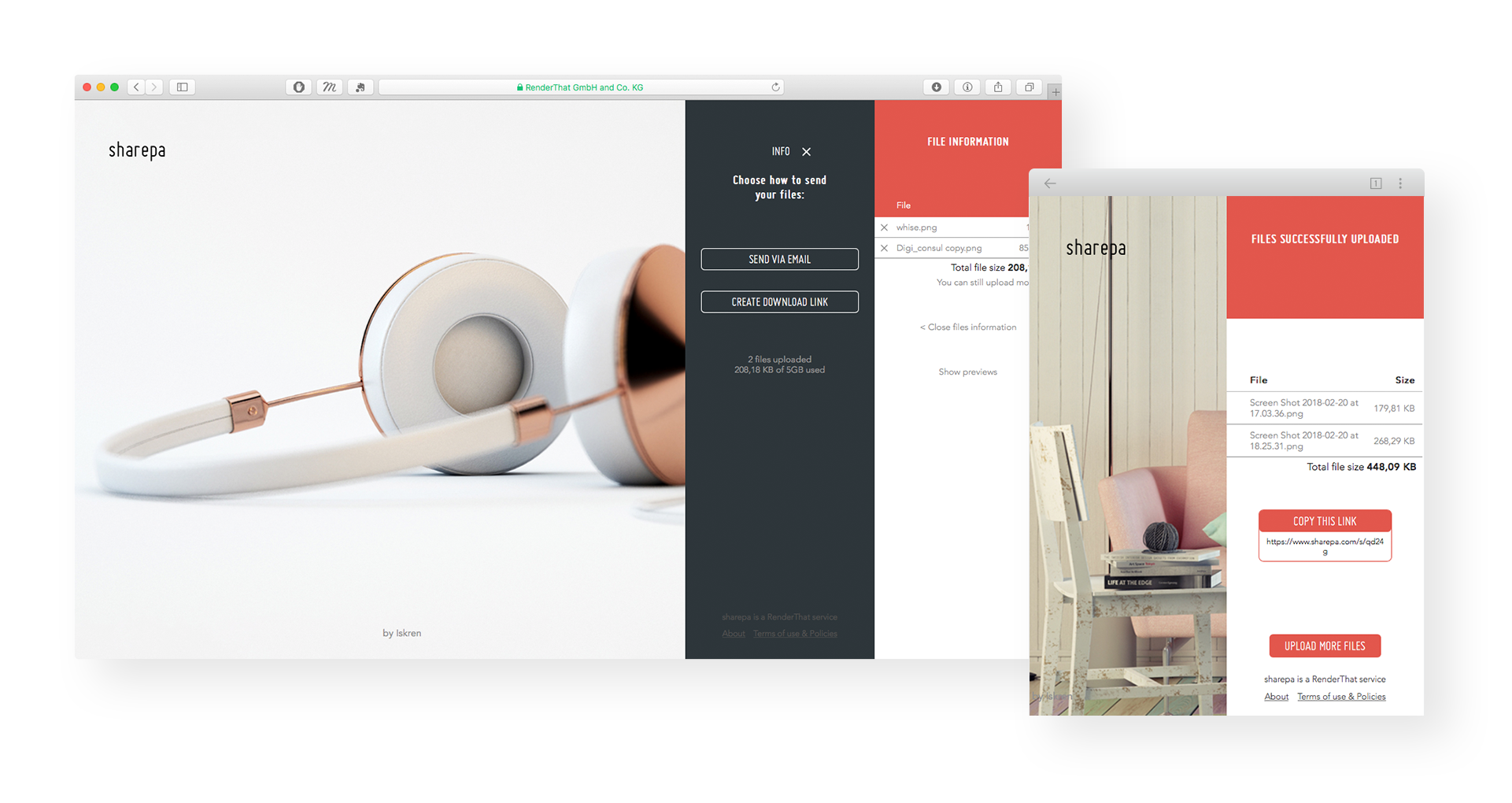 Sharepa is a file sharing solution for businesses. Users can send files of up to 5GB on a single upload, free of charge. To make the process as simple and as fast as possible, the platform enables users to either select or drag and drop the files that they want to upload, and they're able to do so from mobile devices as well.
Once the files are uploaded, the user can choose to send them either via email or by sharing a download link with the recipient.
The technologies we used for building the solution were PHP, CodeIgniter, HTML5, CSS3, jQuery, Dropzone and JSON.
To counteract the PHP default 2GB limit for file compression, we took advantage of Linux's zipping functionality and enabled Sharepa users to archive files larger than 2GB.
The client is very satisfied with our collaboration, thanks our programmers' responsiveness in developing new features fast and striving to deliver what the end-users are looking for.

We were looking for a long time partner we can trust and grow with. Roweb is a perfect match. Working on a daily basis direct with Roweb's project managers and programmers allows us to develop new features fast and get exactly what we and our users are looking for.

David Wischniewski
CEO & Co-founder RenderThat - Connect to global 3D visualization talent