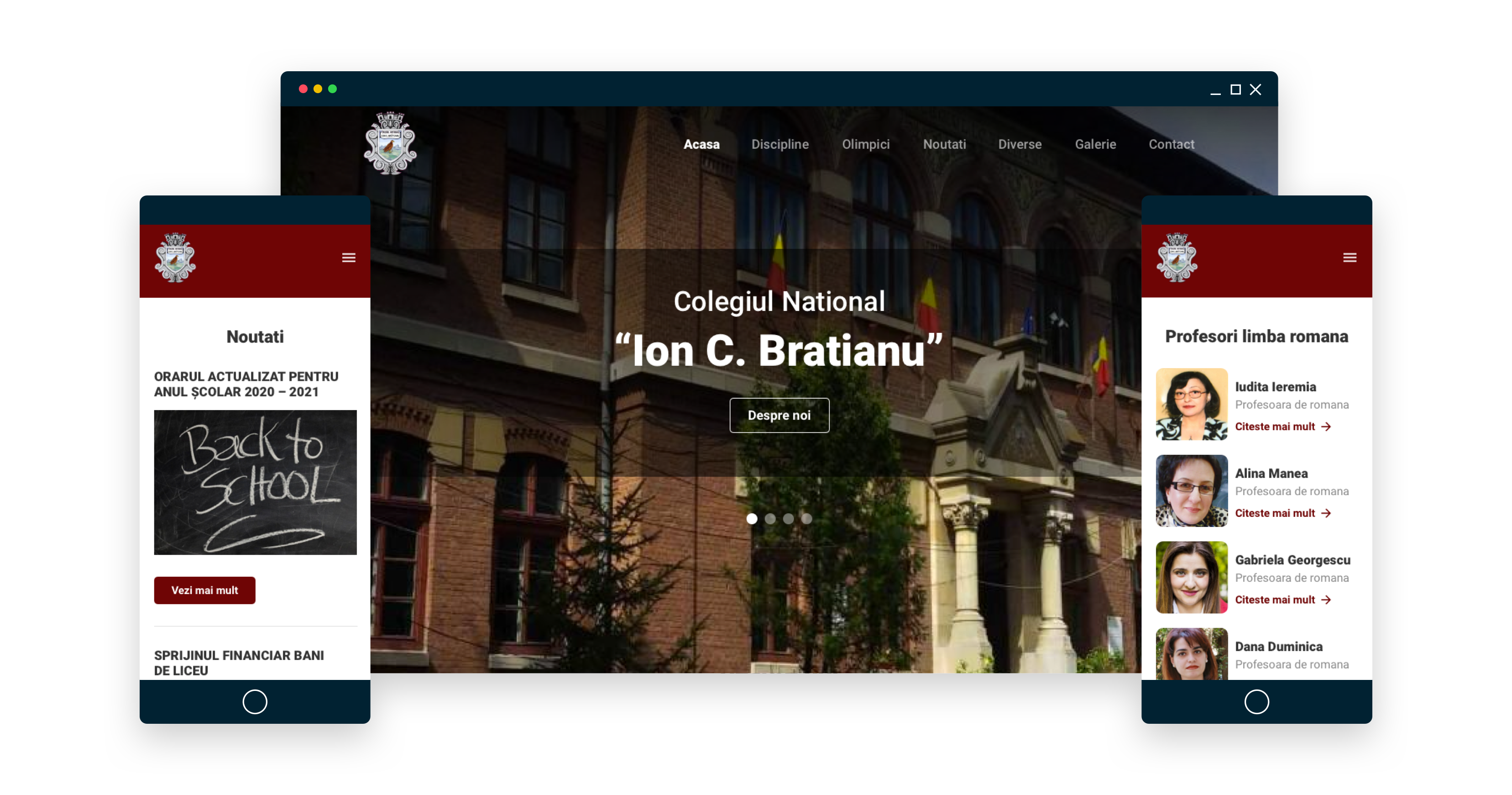 OUR CLIENT
"Ion C. Bratianu" National College is one of the best high-schools in Romania and the oldest teaching institution in the town of Pitesti, having been established in 1866. Because of its remarkable selectivity, the high admission percentage of its graduates, the very high overall GPA of its students and their excellent results in National Olympiads and other contests, in 1997 the "Ion C. Brătianu" High School was awarded the title of "National College".
CLIENT'S NEED
The high-school's website had become outdated and technically obsolete and was no longer reflecting the institution's prestige. It was loading very slowly and was almost impossible to navigate on a mobile device. Professor Marin Cristea, who coordinates the high-school's Informatics Department, took the initiative to have the old website replaced with a more performant and more engaging one. However, the cost was the main obstacle to this endeavour.
SOLUTION
We offered to support the college by developing their website free of charge. As one of the most prominent employers in Pitesti, we feel like it's important to give back to the community that we're a part of and to support an institution that's very likely to educate some of our future colleagues.
Using WordPress, Bootstrap and PHP, we built a visually attractive, easy to navigate, fast and mobile-friendly website that attracts and engages more visitors.

The new website that Roweb have built for us pro bono better represents our college's identity and prestige and brings our online presence up to date. The excellent communication that we've had with the company's managers as well as with the team that implemented the website led to a result that exceeded our expectations and made us very proud.

Prof. Marin Cristea
Head of Informatics Department, "Ion C. Bratianu" National College