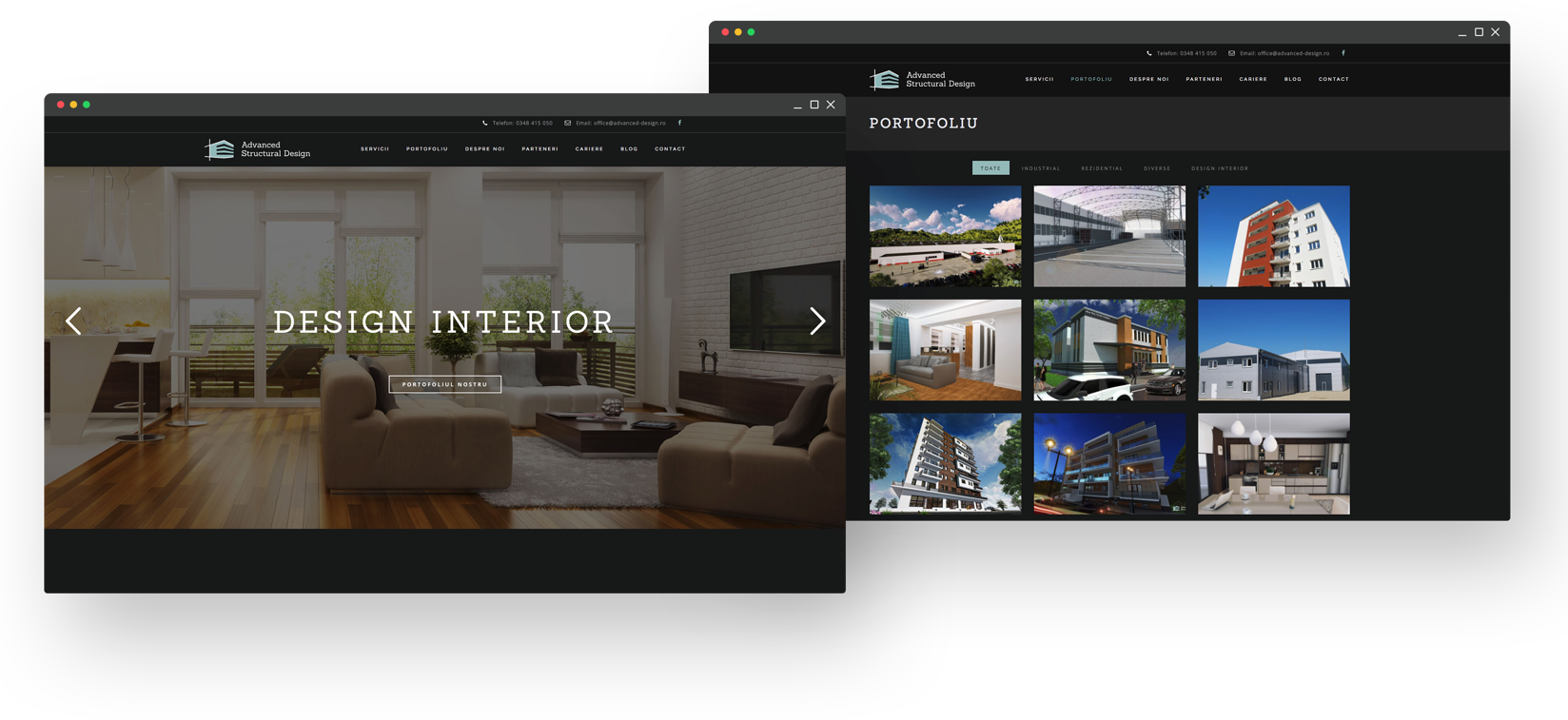 We developed a presentation website for Advanced Structural Design, a Romanian company that offers architecture services for the development of industrial and residential buildings. They chose to work with us based on the recommendation of another client we had worked with.
From the beginning, they had a clear set of requirements in terms of functionality and structure and we chose a template that already met most of these requirements: presenting their types of services, their partner network and contact options, and we developed custom functionalities for their portfolio, categorized by types of projects, the company's background, as well as social media integration. We provided them with a dedicated development team made up of a programmer and a designer, who succeeded in delivering the desired solution in approximately a week.
The technologies that we used were PHP, HTML, CSS, Bootstrap and jQuery.
The final product that our client benefited from was a modern, responsive and fast website, where they can present their completed projects, services and team in a manner that helps them gain the trust of their clients.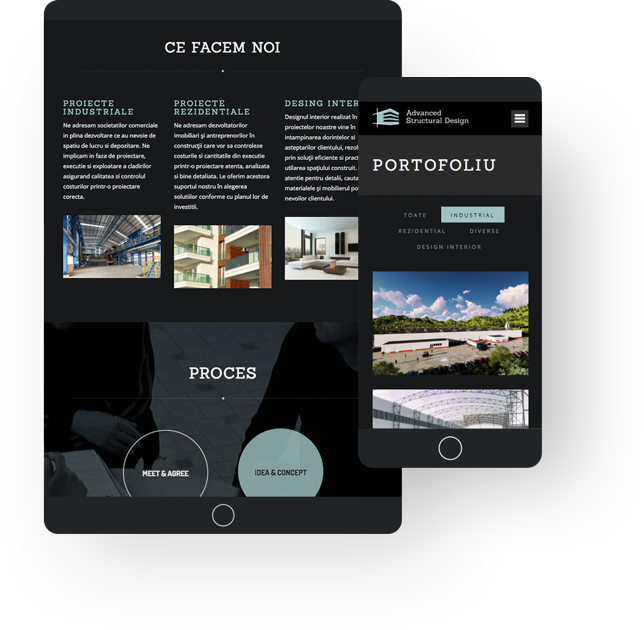 We had a very good communication with Roweb, they were transparent and understood our needs very accurately. I appreciated their flexibility and openness to my suggestions and really loved the design that they came up with.

Silviu Vasile
CEO, Advanced Structural Design