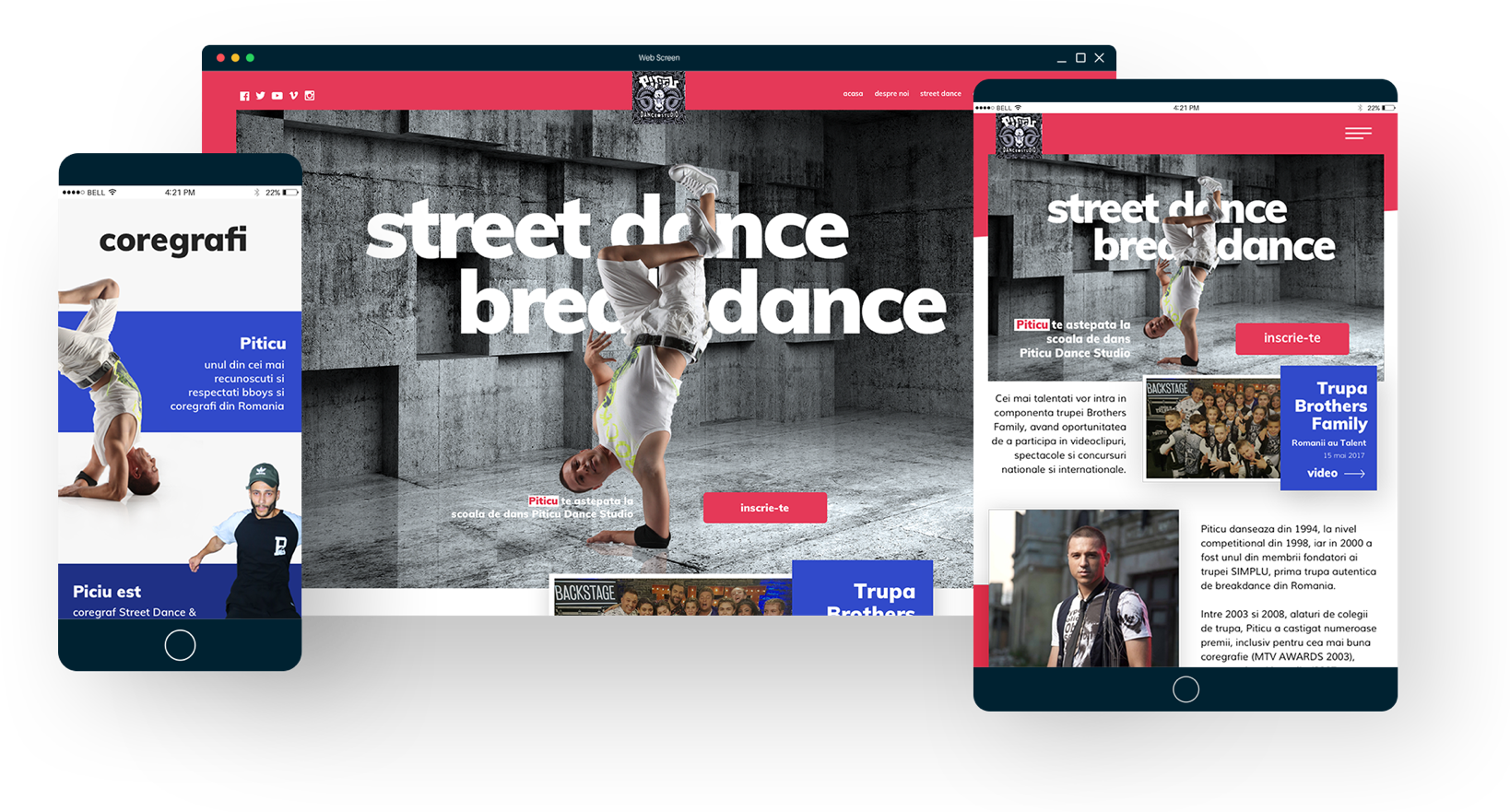 OUR CLIENT
Piticu is a former dancer and singer from a famous Romanian band, Simplu, with over 10 years' experience in show biz.
Right now, he runs one of the most well-known street dance schools for kids in Romania and he wanted to promote dance classes online using a website.
We created the design for the website based on our client's needs and preferences, and after that we implemented the website using a Content Management System that enables the client to edit the content by himself.
SOLUTION
As a primary technology we used Umbraco which is an advanced CMS system based on Microsoft.NET technology with a lot of functionalities and options. The main benefits from opting for the Umbraco platform are:
user friendliness
SEO friendliness
enhanced security
responsive interfaces
an active community that offers support
built for speed
further development of the CMS
helps build friendly URLs
its many add-on modules allow for high degree of customization
enables a search engine for our client's website

Our collaboration with Roweb was an excellent one. The website came out the way we wanted. Congratulations!

Ionut Dumitru
PiticuDanceStudio