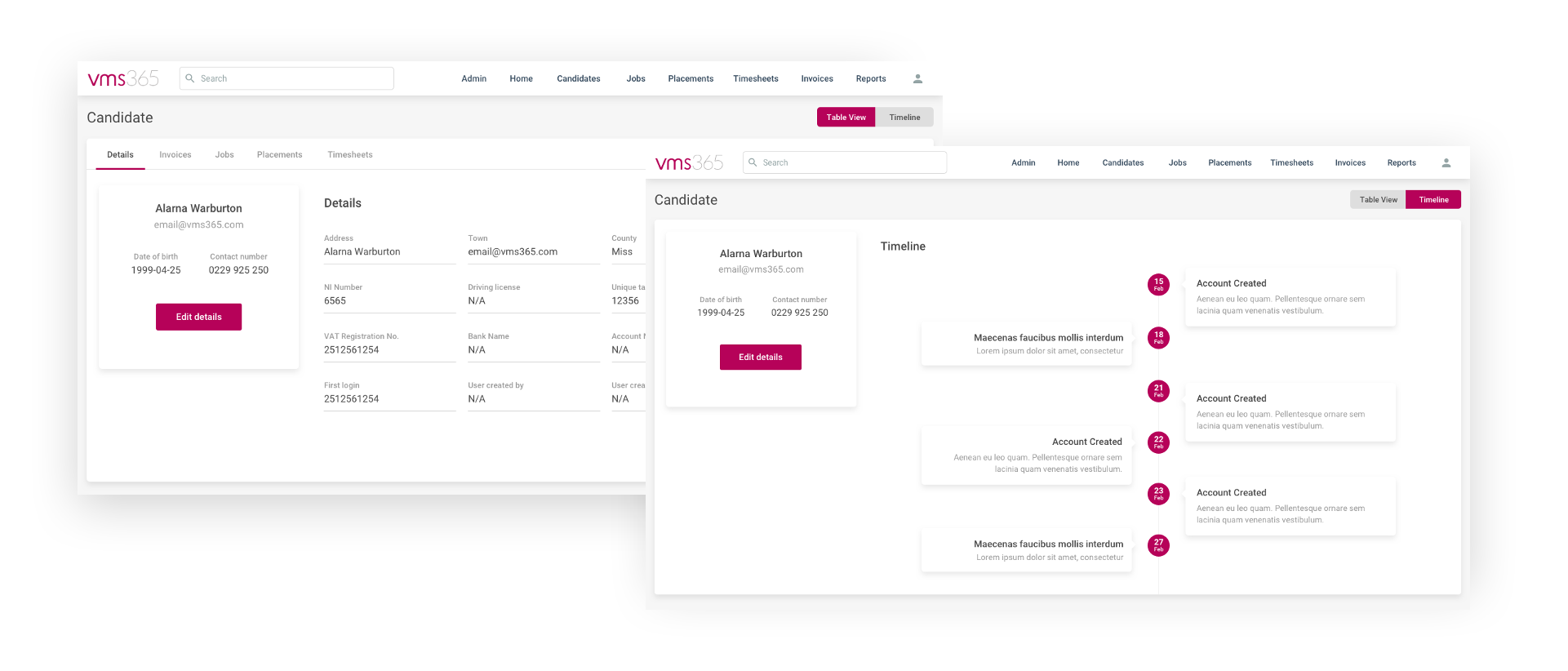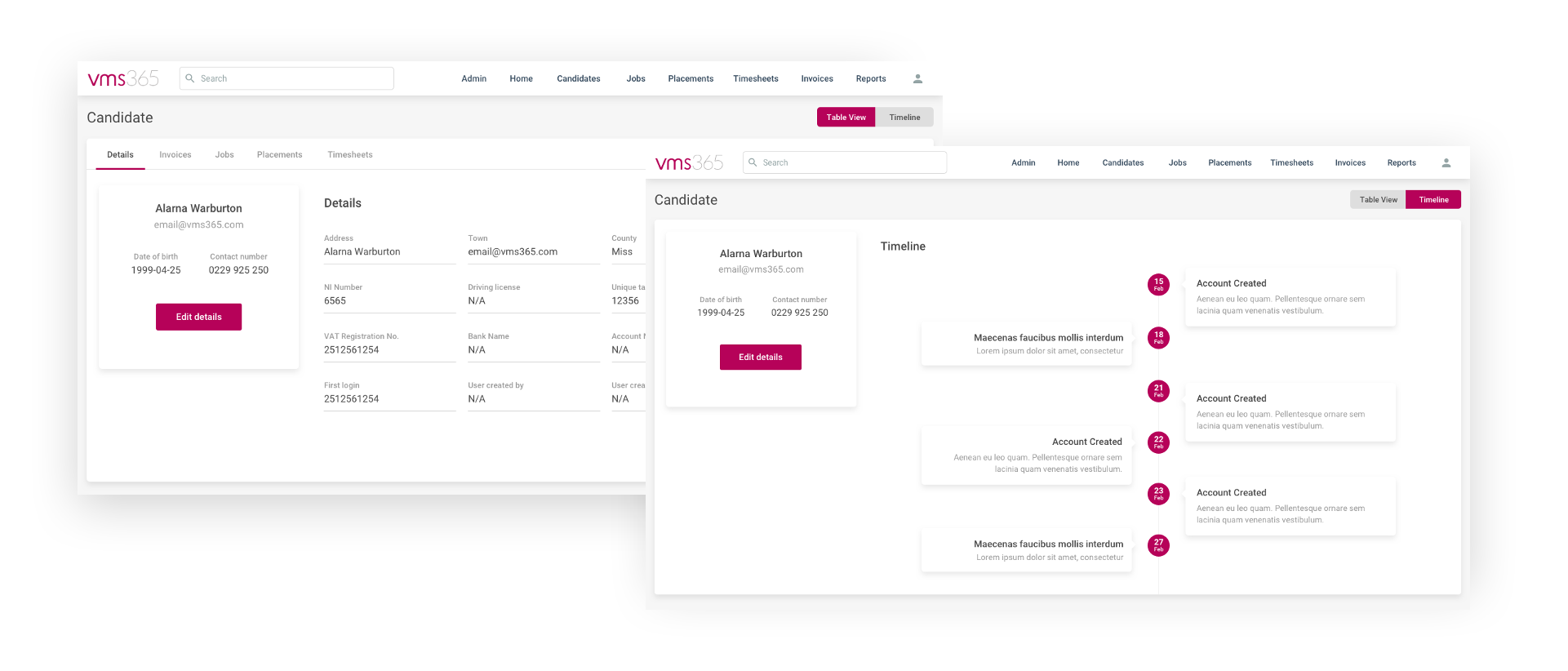 OUR CLIENT
nGAGE is an award-winning organization investing in high-growth recruitment businesses. We were introduced to them by Gauge, with whom we had been working on several innovative talent management solutions.
CLIENT'S NEED
nGAGE needed an enterprise application that would facilitate multi-level invoicing and talent management for non-permanent recruitment. VMS365 enables its users to manage the staff augmentation process, communication and invoicing across three levels, involving multiple contractors, clients and cost centres.
OUR APPROACH
nGAGE were considering changing suppliers in order to optimise the VMS tool's performance and user interface, and upgrade the technology behind it, for faster and easier maintenance. Gauge recommended us, as they knew from our previous collaborations that we were up to the task.
We took over the project after only two days of knowledge transfer and began to optimise the application, which hadn't been designed for speed and performance on a high data volume.
SOLUTION
We optimised the software and completely changed the user interface, in terms of design and ease of use. The main challenge was the high volume of legacy code that needed to be changed, but in the end we created a fast, high performing and easy to maintain vendor management system.
We suggested and implemented the best technical solutions for the features and functionalities that nGAGE requested:
candidates' profiles management
message board
jobs' submissions, approvals, staff augmentation services status, locations and rates
placements' status, starting and ending dates
timesheets, time logs and approvals
invoices - payment info, no. of hours, rates, expenses, shifts and approvals
The technology upgrade involved:
ASP.NET
jQuery
SQL Reporting
SQL Server
Telerik UI for ASP.NET AJAX
WebAPI
CSS3
HTML5
Knockout
RabbitMq
ElasticSearch
We've worked on this project for a year and it's still an ongoing collaboration. The project team we provide consists of:
1 PM
Between 3 and 8 back-end developers and front-end developers (depending on the time frame)
1 mobile developer
CLIENT'S BENEFITS:
high-level expertise across multiple technologies
timely responses and efficient communication
great quality - cost ratio

nGAGE (formerly trading as Human Capital Investment Group) have worked with Roweb for more than eighteen months and during that time have been very impressed by the high level of skill, professionalism and service that they have delivered. Read More Our initial engagement with Roweb entailed them taking over management of a large e-commerce web site where the previous software developers had left the code in a very poor state, system performance was very slow and many users were very unhappy. Roweb stabilised the codebase, made improvements to the user interface and delivered much needed new functionality. We are now working with them on a new version that will finally remove all of the previous developers code. Roweb have also developed new applications for us including web and Windows desktop products used by many users within our company. The location in Romania is very convenient for the UK, the level of English spoken by developers is very good and I have no hesitation in recommending Roweb as a offshore development partner.

Tim Styles
Chief Information Officer at nGAGE (formerly trading as Human Capital Investment Group)