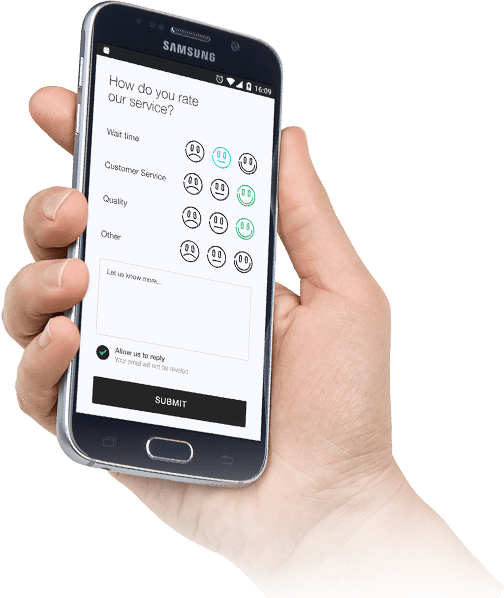 Customer Satisfaction Insight
A NFC tag or QR code can also be used to direct your customers to an online survey, to make it easier for them to give you feedback about their experience.
This makes them feel more valued, increases brand loyalty and provides you with the information that you need to improve service, identify opportunities for growth and boost sales even more.
Additionally, we'll also design a business card that ties in with your brand identity, on the back side of the feedback card.