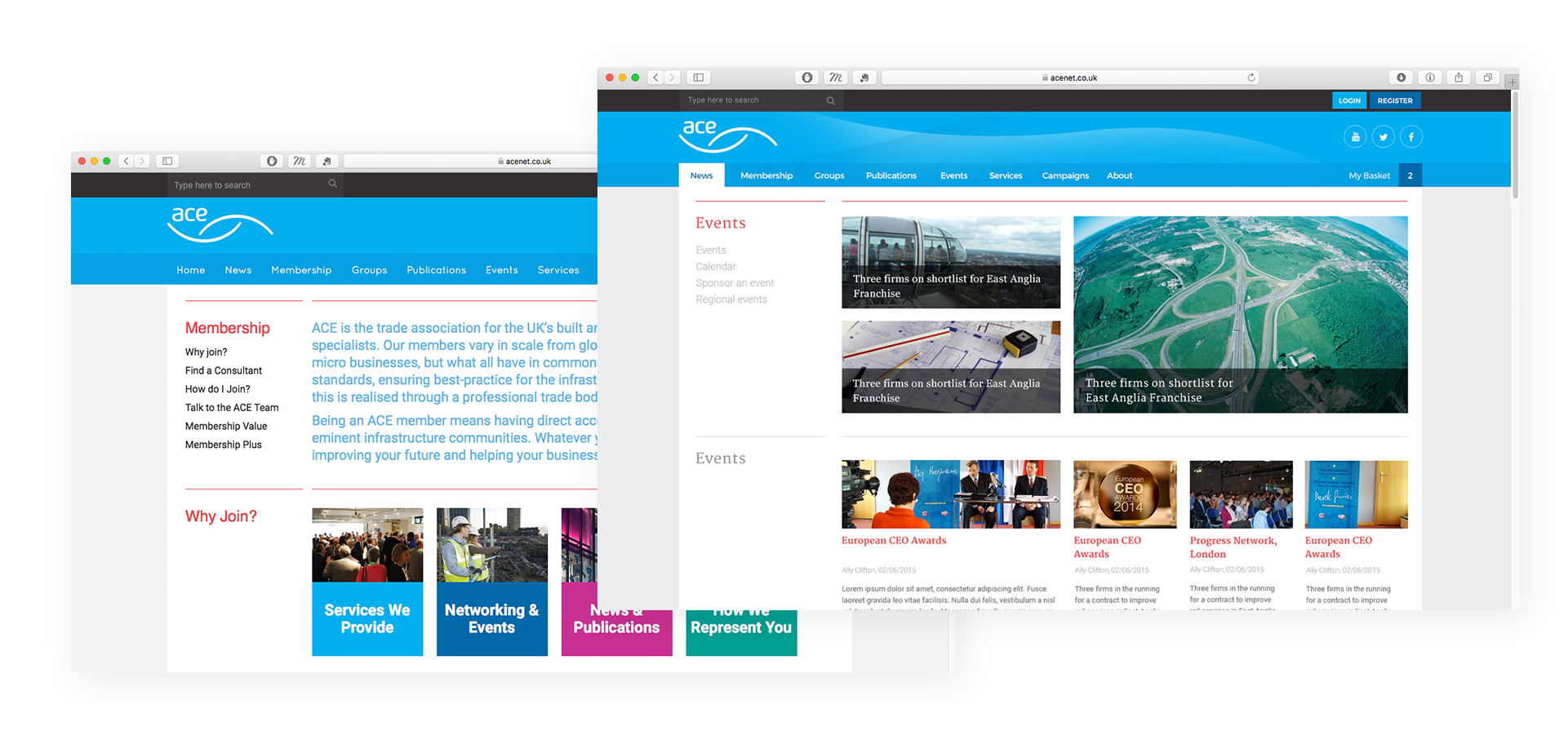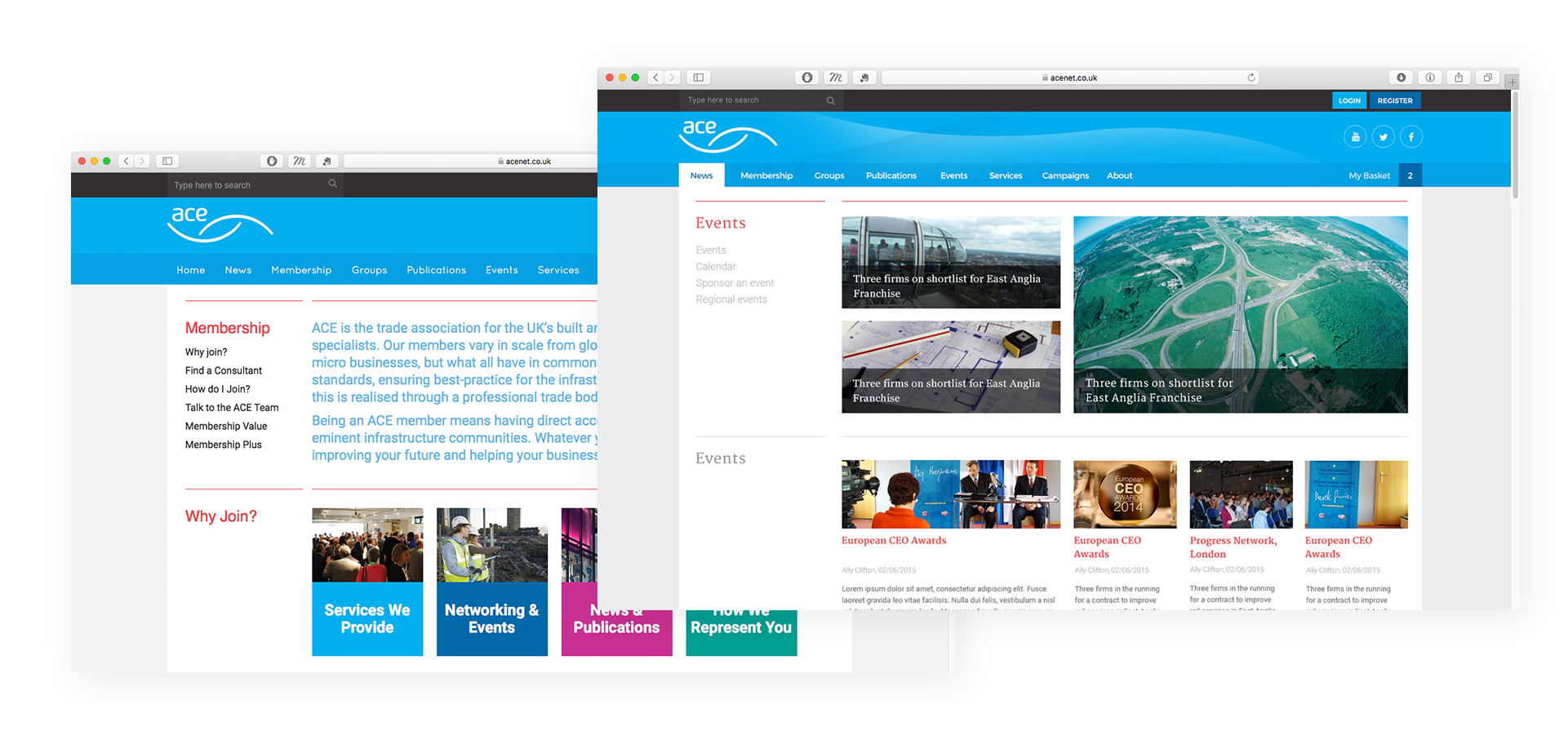 ACE represents the business interests of consulting and engineering companies in Britain. It's the largest business association in this sector, with nearly 800 member companies operating in various areas.
Its members are some of the best known companies in the field of consultation and engineering. Renowned for quality and excellence, their work regularly wins awards for innovation and achievements in the field.
We built for them a business web portal that enables the members to access information and materials and communicate easily.
Members can register, manage their details, post employment ads on behalf of their companies, purchase products and services from ACE or read digital content.
The portal is built using our custom online portal framework, developed in house by our ASP.NET team. Its functionalities include:
URL Rewriting and SEO friendly pages
Multiple assets types: news, events, forms, contacts, banners, videos, podcasts, photo gallery
A very intuitive and responsive user interface created with ASP.NET AJAX and Telerik RAD Controls.
E-commerce functionalities
Digital agreements
Integration with Enterprise MRM (it's the CRM used by ACE)
Integration with other API's like : SecureTrading, BenchmarkEmail, Pure360
Google Maps integration with advanced search and localization on map
Online Directory
User management system
Job board
Events booking system