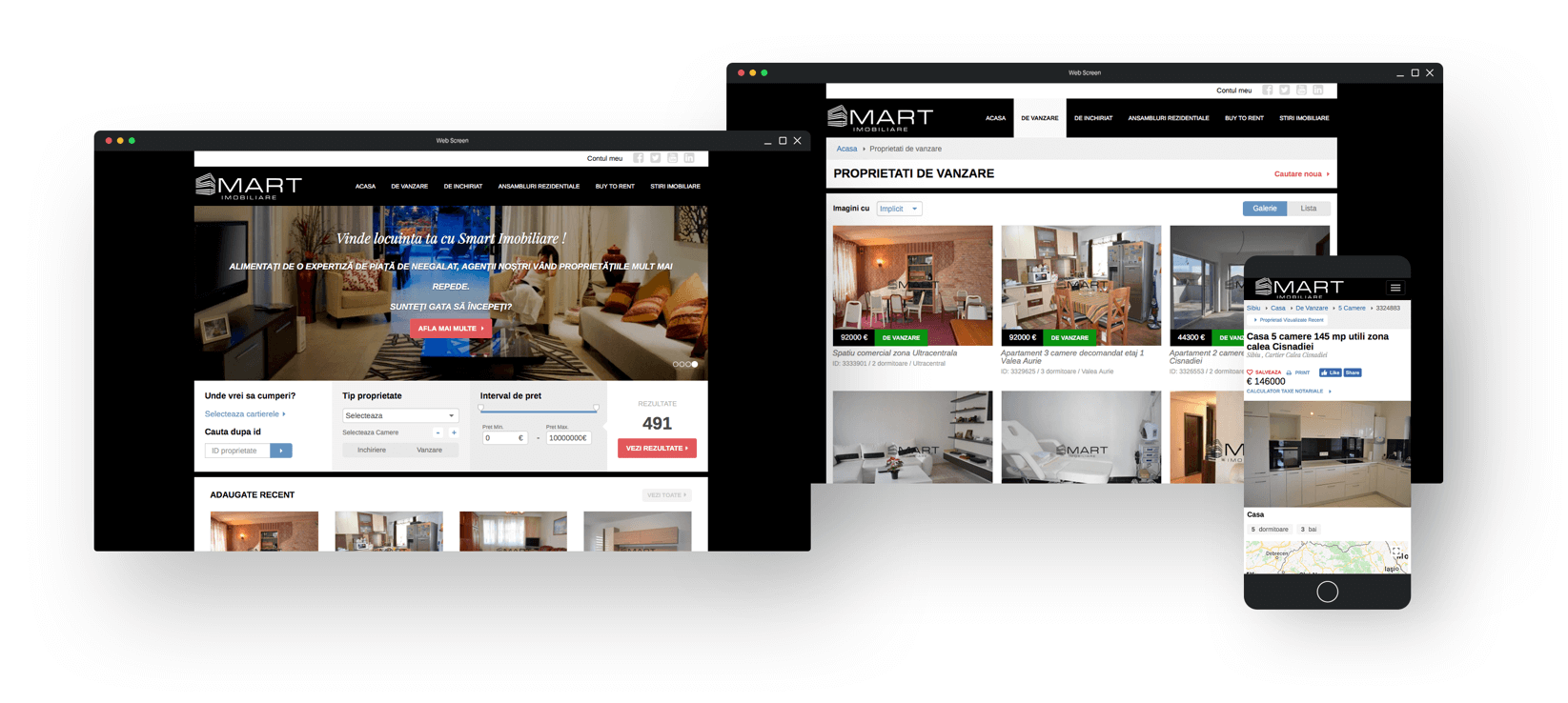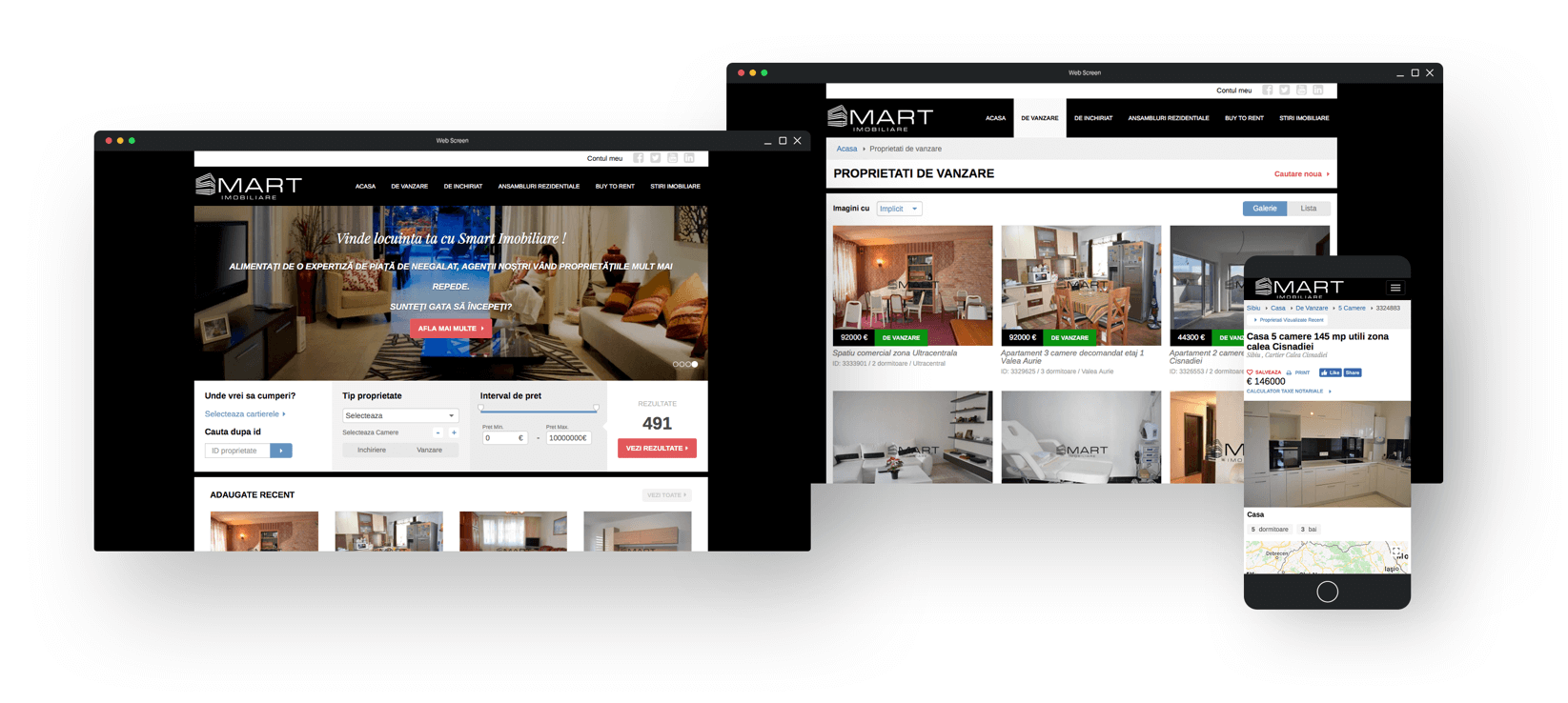 OUR CLIENT
One of the highest-profile real estate agencies in Sibiu, Smart Imobs, sets itself apart from competition by providing users with a custom geolocation mapping function that helps them find their dream home in a matter of seconds.
CLIENT'S NEED
Smart Imobs was looking for a partnership with an experienced Romanian-based CRM software provider, capable of meeting their complex requirements. They wanted a presentation website with a custom design, social media and blog integration, a CRM system integrated with the website and several custom functions that would simplify the management of every agency operation.
They chose us for our extensive experience and excellent reputation in developing solutions for real estate companies and because we were able to successfully adapt to their needs.
SOLUTION
The project took 2 months and involved a team made up of a project manager, a developer and a designer. We built a website with all of the required integrations, custom user login for property owners, online matching, taxes calculator, custom favourites functionality, price alert functionality and property matching alerts, as well as a Walk Score integration to show points of interest around each property.
Behind the website we integrated a custom version of our WHISE CRM web service, enabling our client to easily manage properties, contacts, emails and reports and process more transactions, faster.
CLIENT'S BENEFITS FROM WORKING WITH US:
High level of customization and adaptability to new and changing requests
Excellent cost / quality ratio
Perfect integration between the solutions