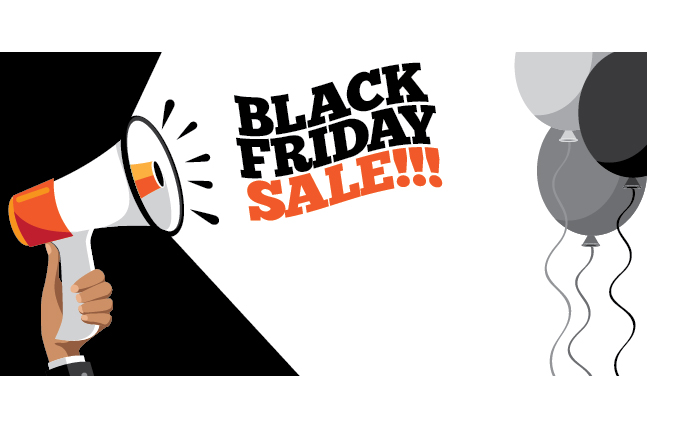 On November 23rd many retailers will be competing in an effort to attract as many customers as possible with special Black Friday deals. If you have an e-commerce business and are considering a campaign to help you make the most of this opportunity, there are a few important recommendations you should consider.
It's critical to start preparing at least 3 months in advance. Reach out to an experienced e-commerce consultant that can help you make more money than what you'll need to invest in such a campaign. It will cost you, but you'll find out it's well worth the expense!
1) You should have a dedicated campaign page on your website, displaying all of the products that are part of the promotion. This page needs to be optimized and cached so that it loads very fast.
2) The promotion needs to be very well delineated in time, specifying in advance the exact opening and closing hours.
3) The campaign needs distinct graphic elements, it needs to be easily identifiable with the help of graphics.
4) You need to start preparing early – at least 3 months in advance – so that all essential aspects are covered:
necessary stocks
sales strategy
sort out contracts with providers (if you have a drop shipping business, it's critical to make sure you won't risk a situation where they're not able to deliver the stocks you'll receive orders for). Right before Black Friday is not a good time to try out a new supplier, it's important to already have a trust relationship and know that you can rely on the supplier or suppliers you'll be working with.
sort out the contract with the delivery company – because this will be a very busy time frame and it will impact their typical delivery time.
it's a good idea to have a backup delivery company that's ready to help you in case your first choice will not be able to deliver your orders
terms & conditions for deliveries on Black Friday: don't forget to let your customers know that they should expect delivery to take longer than usual
5) Preparing the server infrastructure: make sure that your site won't time out during the campaign – for new sites, it's possible to get performance simulations that can tell you what's the maximum load that your server can handle so that you can make any necessary optimization in advance.
6) Preparing PPC campaigns – you'll need to set aside a budget for online advertising.
7) Make sure you have the necessary tools to measure the ROI of such a campaign. It will help you make better decisions for next year.
8) Make sure you're adhering to all applicable legislation. Don't advertise any false deals!
9) Identify in advance all the channels that you'll need to use to promote your business. There are several sites that aggregate Black Friday deals from most stores. Make sure you have a presence there. Consider reaching out to influencers to promote your campaign.
10) Analyze your competition – a lot of data about what your competitors tried over the last years is publicly available, and you can learn from their successful ideas, as well as from their mistakes.
If the software company that helped develop your online store can't help you meet these criteria, then they're not a good enough partner for your business and you should know that you can do much better.
A mature e-commerce services provider can easily assist you with these services, as long as they're planned in advance, not at the last moment. That's why it's far more efficient to choose a mature provider early on, and be able to monetize the results of your collaboration, than to keep trying to fix problems with an immature provider.