There are no more secrets or should not be anymore about what a customer relationship management software is. Knowing and defining the needs and desires of customers is one of the main goals of any business. But many companies struggle to decide what type of CRM tool to buy or if they really need one. Every company should understand the importance of a CRM tool that can collect data from their customers and prospects and use the information for the benefit of the sales department, helps the business strategy and the company development overall.
Many businesses or departments of a company can benefit from a custom-developed CRM software tool, from digital marketing and human resources to real estate, e-commerce, tourism, etc. Why custom-developed CRM? Because every business is different, and every customer experience process is different. You need to ensure you gather the most relevant information about each client.
A customized CRM tool provides excellent analytics to achieve your business goals. At the same time, an existing CRM software that you can buy is usually pretty basic and needs a lot of work, extra packages that cost a lot of money until it can get to deliver results for your specific needs. Custom CRM apps are designed for your specific requirements. You have exactly what you need without any unnecessary features or add-ons. The application is developed based on the workflow your team Is already familiar with. Training them takes less time.
Why should you invest in a custom CRM application?
Budget-friendly
Custom functionalities
Short training time
Easy integration
Automated business processes
Custom features
Myths about CRM
Unaffordable or too expensive – False, many software development companies offer custom CRM's developed with easy functions and simple operations, which don't imply expensive IT professionals.
Who is responsible to implement the CRM tool – Marketing, Sales, or the IT department? – None, the responsibility should be at the top management (CEO, Director, etc.). The company leader is the one who defines and manages the business strategy, and with his help, you can have a better implementation of a CRM. The success in implementing such a solution depends on the interest and commitment of top leadership. The realization and the implementation need the support of all stakeholders.
Complicated, difficult to understand software – False, CRM means getting customers, retaining them, and maximizing profitability. The core purpose of it is to maximize business profits. To do so, you must define and implement the right features in order to access its full utility.
Example of technologies used for custom CRM development
Implementing a secure, efficient, and powerful custom CRM tool also depends on the technologies you choose. They need to be precise to have specific requirements in order to overcome all user needs. Every CRM solution usually works with a large number of users and needs to perform complex workloads while also being secure.
PHP – very suitable for small or medium projects. It meets all the basic requirements for custom CRM development.
.NET – a good choice for a tool that is in constant development, such as a CRM. With .NET, developers can deliver advanced software and functionality.
Java – excellent choice for custom CRM development. It can be easily migrated between multiple operating systems and can process advanced data.
React – can assure code stability and advanced user experience in a custom CRM tool, thus providing strong functionality.
Find out more about our technology expertise!
Software features every CRM should have
Contact management – This feature stores and manages the data about your customers like names, emails, phone numbers, addresses, etc. It also helps you keep a history of your past interactions with them in a fast and organized manner.
Lead management – Easily import prospects and customers, individually or in mass, from sources you contacted them: email campaigns, ads, social media, etc.
Task management – Quickly automate tasks of every user in the CRM like setting call reminders, emails, follow-ups, deadlines, and many more.
Pipeline management – Designed to overview all your deals, to see their status, to whom they are distributed, sales progress, and manage them into different stages.
Marketing automation – Develop custom marketing campaigns to inform your customers about new products, news about your company, send holiday cards, send offers, etc. Third-party tool integrations – You can get the maximum potential of your custom CRM by integrating other apps in your tool like your email app, calendar, accounting apps, and so on. Integrating them saves you a lot of time and resources, not needing to switch between apps or overusing the copy-paste method.
Billing and invoice management – Having a built-in tool for invoicing and billing also saves you a lot of time and resources. You can automate your customers' billing, generate invoices, have detailed reports of all your bills, and add different currencies, tax policies, etc.
Reports and analytics – It helps you to have an overview of workflows and progress. A mighty tool with customized filters with all the data relevant for your business that can be exported in charts and other formats.
Roweb offers custom CRM development services for any type of business, from real estate to e-commerce, tourism, and many more. Our customer relationship management software helps you improve your customer service and keep your clients satisfied while managing more client accounts. We can integrate Marketing, Sales, Customer Support, and Inventory functionalities into a single system. Our CRM solutions are user-friendly and facilitate automation of your business processes and collaboration between every member of your team involved in the sales funnel.
Get a free project estimation for your custom CRM tool!!
Future trends for custom CRM development
Today CRM's are at the core of every growing business, and because of that, the customer relationship management industry grows very fast. It is the biggest software market in the world, and it's expected to go over 80 billion dollars in revenue by 2025. Real-time access to customer data through mobile and cloud solutions are the following trends for CRM's.
Mobile CRM
More companies and their employees embrace the use of a CRM tool if it can be accessed from anywhere on the go, from a mobile device. According to Forester, 50% of teams improved their productivity by using a mobile CRM. Nucleus Research finds that 65% of companies using a mobile CRM are achieving their sales goals.
Using a CRM tool from a laptop or desktop device is still high, but smartphones and tablets come in from behind very fast, which means that more and more users are now using their CRM software from multiple devices.
Cloud-based CRM
Using CRM from multiple devices and locations has led to an increase in cloud-based CRM solutions. This way, they are faster and more secure to use for everyone. This trend will continue to grow in the following months and years.
Artificial Intelligence
Artificial Intelligence and machine learning can predict user behavior and helps you generate more qualified leads. Integrating such technologies with a CRM tool is something definitely exciting and to be closely watched.
CRM is at the moment the fastest-growing software market. Almost 60% of organizations have increased their IT spending in 2020, and it will probably be the same for the rest of this year. Custom CRM software is at the top of IT investments. Approximately 44% of companies plan to invest more in IT this year. This way, they can keep up with competitors.
The demand of CRM tools grew last year, especially in industries like retail or BFSI. It's not surprising that the retail industry was one of the most affected industries last year, and the competition is harsh. Thus the demand for custom CRM solutions has increased significantly.
Improve the way you interact with your customers. An efficient CRM saves you time and helps you increase your sales volume and value.
Custom CRM project references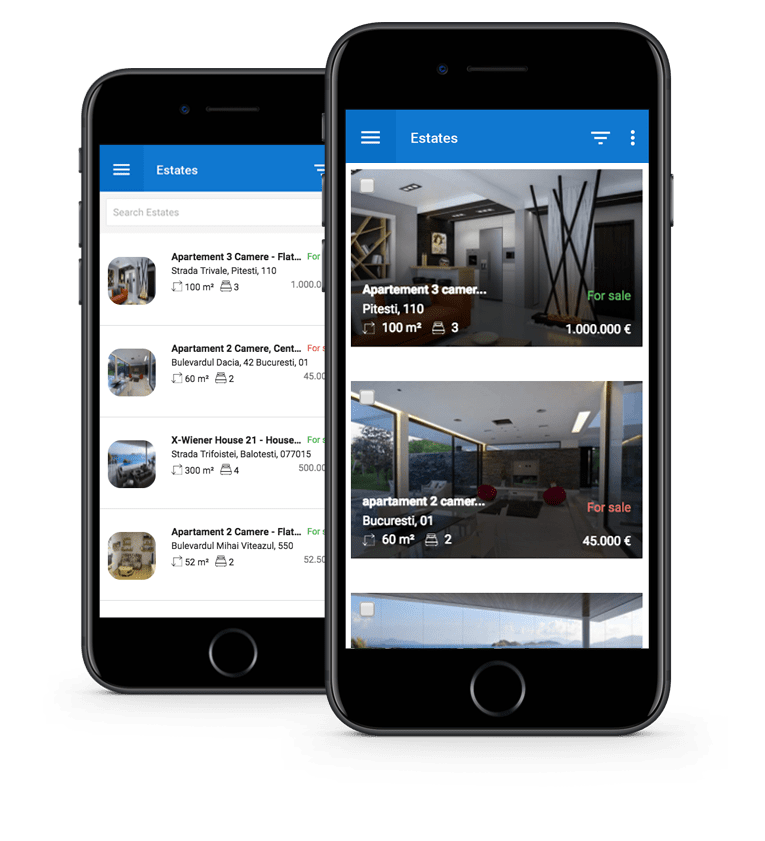 Customer Relationship Management software, designed for the real estate sector.
It runs perfectly on devices with either iOS or Android, enabling the end-users-real estate agents to save money and time and to have complete control over their work on the go.
TECHNOLOGIES: ASP.NET Web API, Nancy FX, MSSQL, Elasticsearch, Memory cache, Redis, RabbitMQ, SignalR, PRTG, Octopus, Quartz.NET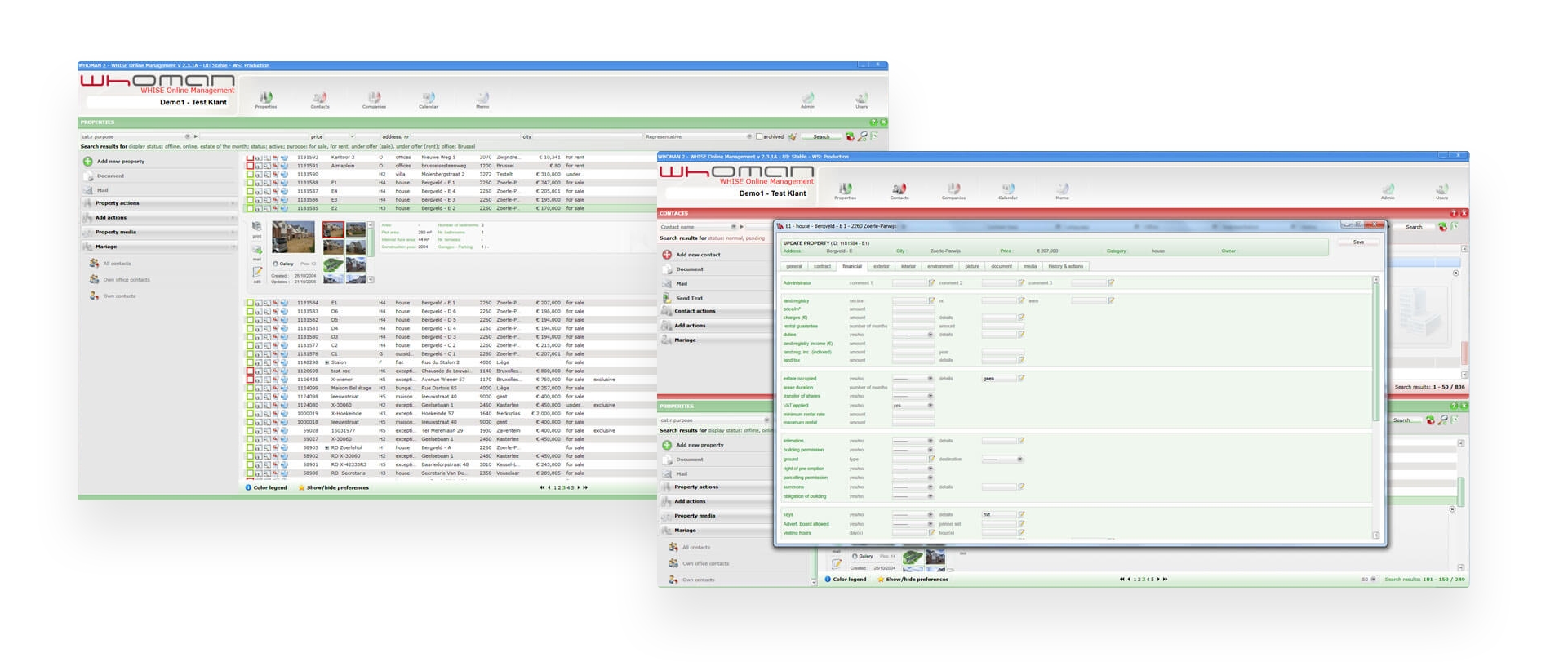 Real Estate CRM
Real Estate CRM includes a wide range of customer-oriented features with numerous responses based on clients' input and a customer service center with a simple and effortless assistance system.
TECHNOLOGIES: C#, WPF, WCF, LINQ, MS-SQL, SQLite, ASP .NET, MVC, SOA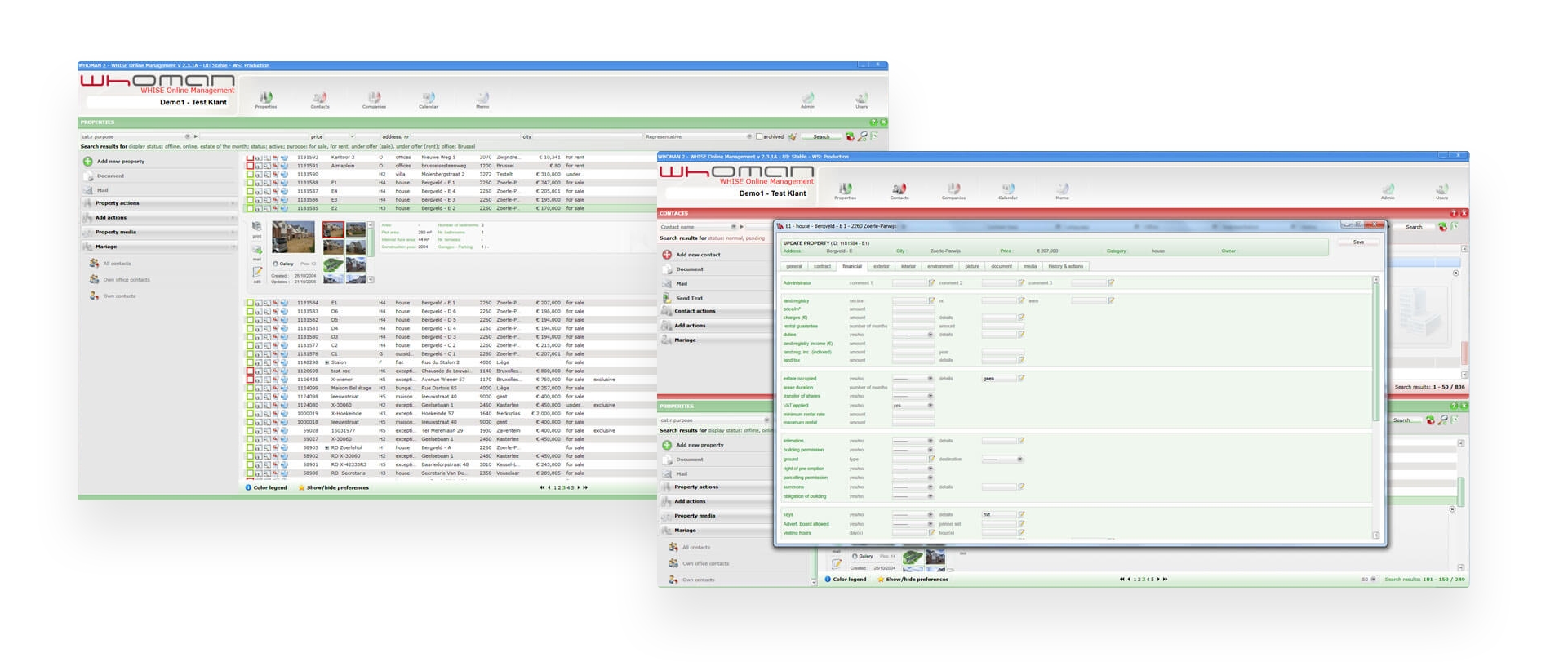 With custom CRM software, you will be able to have a full overview of the people you connect with. Our experts develop custom modules, customize standard modules and integrate them with other systems to streamline your business processes. Our solutions cover schedulers, reports and dashboards, leads and client account management, campaigns, billing and invoicing, and any other functions that you need.
Is Roweb the software company that you need for your project?
16+Years longest ongoing relationship with a client
130+Senior developers ready to work in dedicated teams
17+Years of experience in the software development industry
TECHNOLOGIES THAT WE USE:








METHODOLOGIES
Agile
Scrum
Kanban
Waterfall
ROLES WE PROVIDE
project managers
business analysts
developers
Q&A specialists
Scrum masters
UX Designers