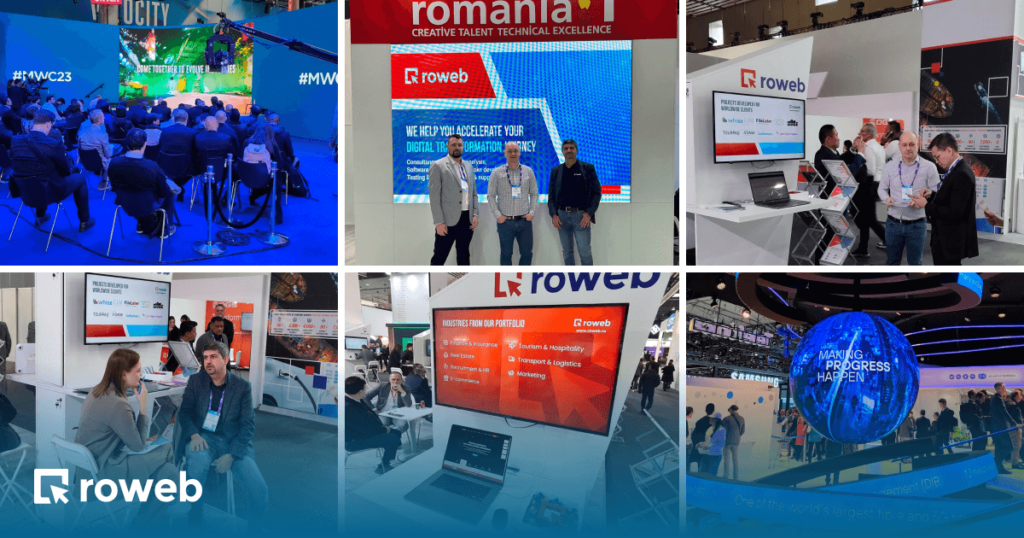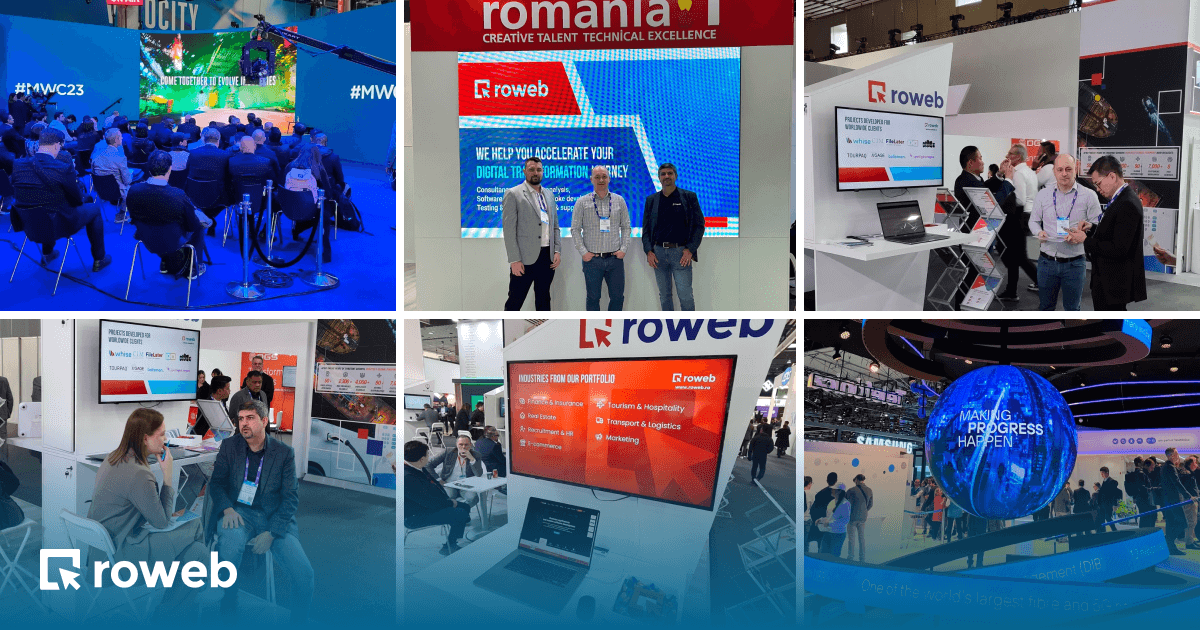 It was #MWC23, and we were there as an exibitor.
We have just returned from a tech event whose theme was Velocity – a theme reflected in all aspects of the Mobile & Connectivity industry: from hardware equipment to AI-based solutions, automation, 5G / 6G systems and VR / AR.
Our stand was on the Romania-dedicated area, whereas the invitation to attend the event came from ARIES (Romanian Association for Electronics and Software).
And the general impression is the same that MWC gives us every time: the main challenge in tech is to keep up with the dynamism of a booming industry.
In addition, more and more entrepreneurs interested in digital solutions worldwide participate in such events, making networking a great interest for our team.
It's not the first time that we participated at MWC. Year after year, we constantly participate (as part of the Romanian delegation) at MWC Las Vegas and Barcelona. Our focus? Be there where innovation & technologies converge to make the future happen.
Our team @ MWC23 Barcelona
However, this year, our team at MWC Barcelona was represented by:

Gabi ROSU | Managing Partner
Gabriel Rosu is part of the Top Management team together with Viorel Costea, Razvan Veliscu, Mirel Ionescu and Florian Stanila. In the past years, Gabi represented our company at several national and international events and coordinated various business and career programs.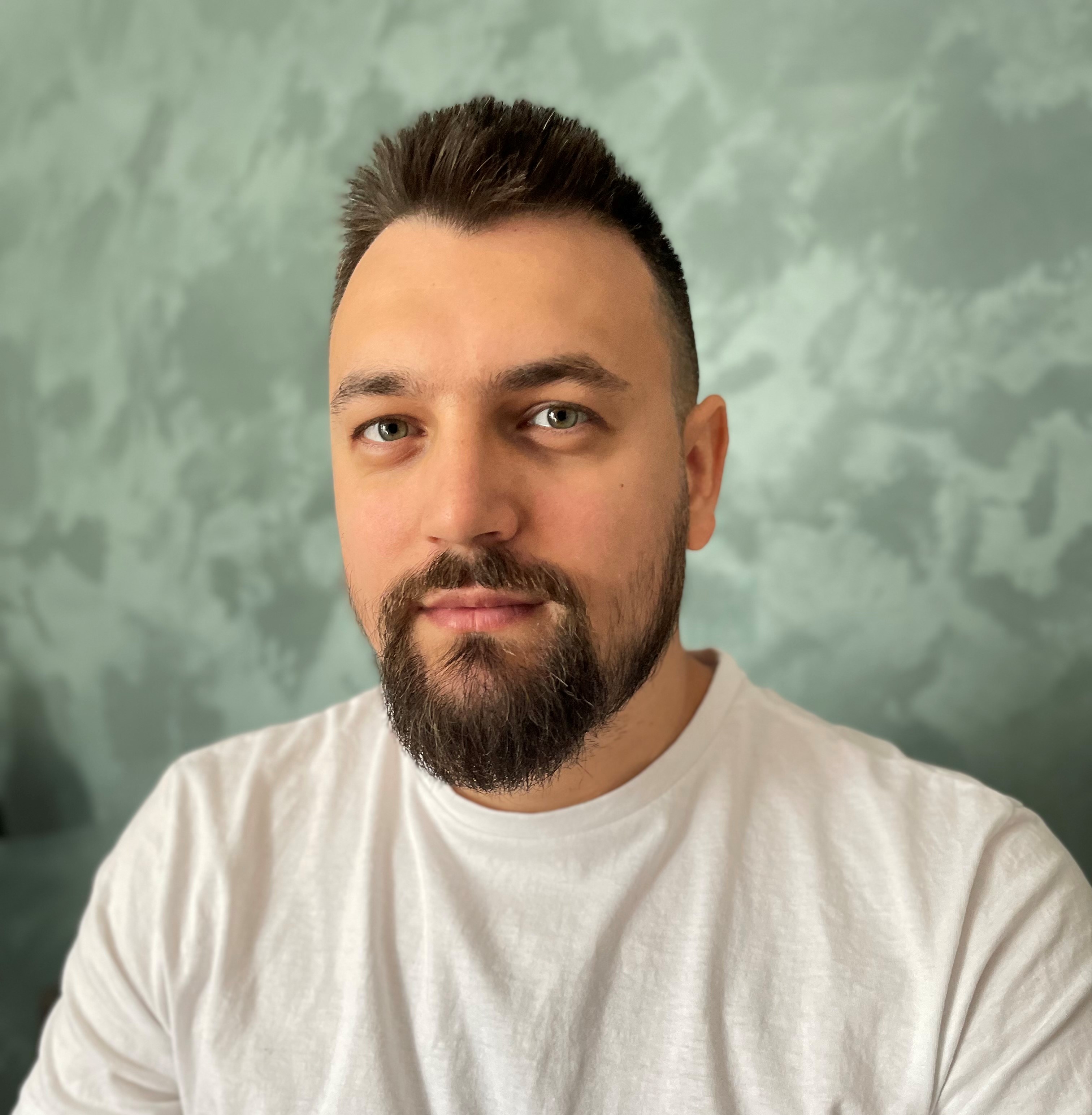 Florin OBOGEANU | Business Development Manager
Constantly focusing on business growth and managing the office from Craiova, Florin Obogeanu represented Roweb at several tech and business events. Also, he is an important landmark when we talk about maintaining a solid relationship with current clients and attracting new complex projects to the company's portfolio.

Stefan NICOLAE | Head of Software Development – E-commerce
Stefan is the leader of the PHP and E-commerce departments in Pitesti. He joined our team in 2006 and represents our company at business & E-commerce events.
Each of our colleagues has brought interesting insights from both tech and business perspectives.
Also every time we go to MWC, we realize that the Eastern part of Europe remains an area of interest for those looking for partners in digital transformation, thanks to the strengths of software development companies.
Top insights from MWC23 Barcelona
Barcelona always was and will be the place of innovation. From the famous architect Antoni Gaudi, who remained in history thanks to his creativity and unique style, to whom we owe Park Güell, Sagrada Família, Casa Milà, Casa Batlló (& more), to influencers in the industry of Mobily & Connectivity, researchers and market leading companies or start-ups coming to present their ground-breaking inventions & innovations.
However, this year, the main focus was on electric cars, medical devices, robots (that simplify human activity), smartphone launches and intelligent equipment.
Below, you can find a photo gallery that perfectly captures the atmosphere.
The MWC Barcelona event is a tech ecosystem that this year managed to connect:
88,500 participants from 202 countries;
2,400 exhibitors;
1000 speakers.
"We chose to be in Barcelona this year because MWC is one of the most important events in the IT world. We came here to introduce ourselves, to be able to meet with potential clients, but also with existing partners. It is also a good opportunity to discover IT and Mobile market trends and connect with future technology. We had interesting meetings with people interested in developing mobile software, and we hope the results will meet our expectations".

Gabriel Rosu
Managing Partner
In addition to the technological innovations that inspire and set trends, the diverse industries from which the participating companies come are also interesting. These are directly proportional to some of our verticals: Tax Services, Entertainment, Human Capital, Recruiting, Lingvistic Services, Finance & Banking, Tourism & Hospitality, Real Estate, and Transport.
Also, businesses of all sizes find their place at MWC: large companies whose representatives share their experience, medium-sized companies that demonstrate that they face challenges and seek to stand out, and of course, start-ups interested in growth and business development.
Thus, a summit like MWC is a great opportunity for us to meet potential or current customers.
At the same time, it is the perfect occasion to be among the first who take contact TODAY with the TOMORROW technology.
Where can you meet our team this year?
Participation in Barcelona is not the last event this year.
The appetite for tech, innovation and the desire to align ourselves with the high standards in the industry make us have a fairly busy business agenda this year, especially in terms of international meetings.
But for now, in addition to MWC Barcelona, we have announced our presence at the SWISS IT Forum (Switzerland) and Gitex Global Dubai (United Arab Emirates).
We will be back soon on Social Media and the blog with more details about these events.
Thus, we are there where the future is about to happen, following the path of the most powerful trigger: