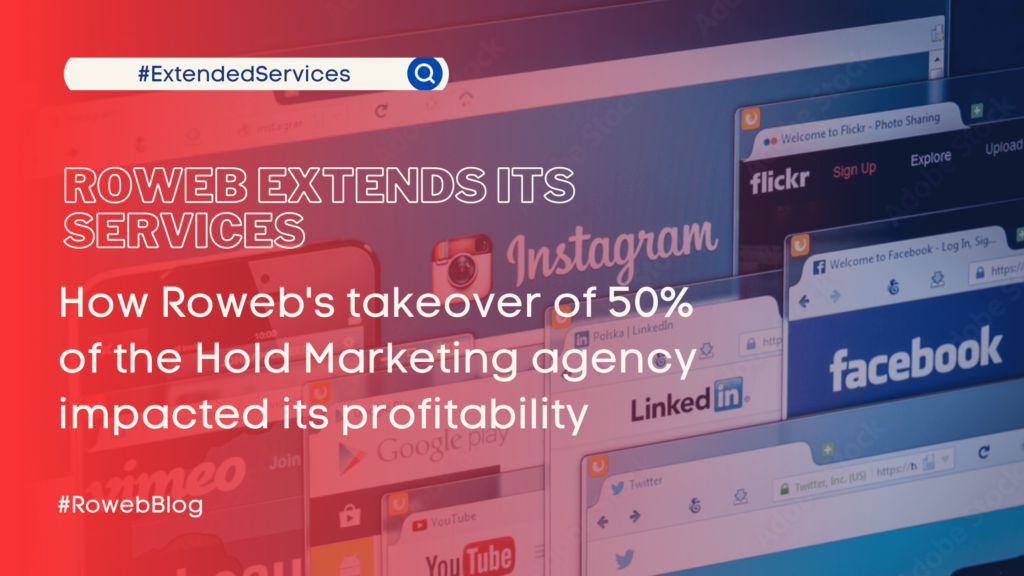 Soon, we will count our first year since Roweb took over 50% of Hold Marketing agency. And we have plenty of reasons to celebrate, this partnership proving to be a real success from the beginning for both shareholders.
Curious to find out…
This article will provide exactly what you're waiting for. So, ready-steady-start scrolling down to find out more!
When and why did the Roweb Group's management board decide to take over 50% of a marketing agency?
When Sorin Trifu (CEO Hold Marketing) presented for the first time the opportunity of a partnership, things seemed, somehow, out of the company's main focus. Still, Roweb Group board management already had several signals that in some niche markets the dynamic is shaping a new trend in the services area: clients were more and more interested in getting extended services from a single provider.
Since Roweb already had a wide portfolio in eCommerce (for over 15 years covering various industries needs – from luxury goods and home deco, to bookstores, tech equipment, real estate and hospitality), our teams have repeatedly received requests from clients to provide also related services (like technical SEO, PPC, micro content/content writing etc).
"In the national market, in particular, we have noticed, in recent years, a growing demand in certain segments (eCommerce projects, for example) regarding the coupling of software development and marketing services. Although our focus remains on custom software development through outsourcing models for Roweb Development company, in parallel we decided to support a niche of more dynamic projects required by businesses that need expertise in related or complementary fields."
Mirel Ionescu, Co-Founder & Managing Partner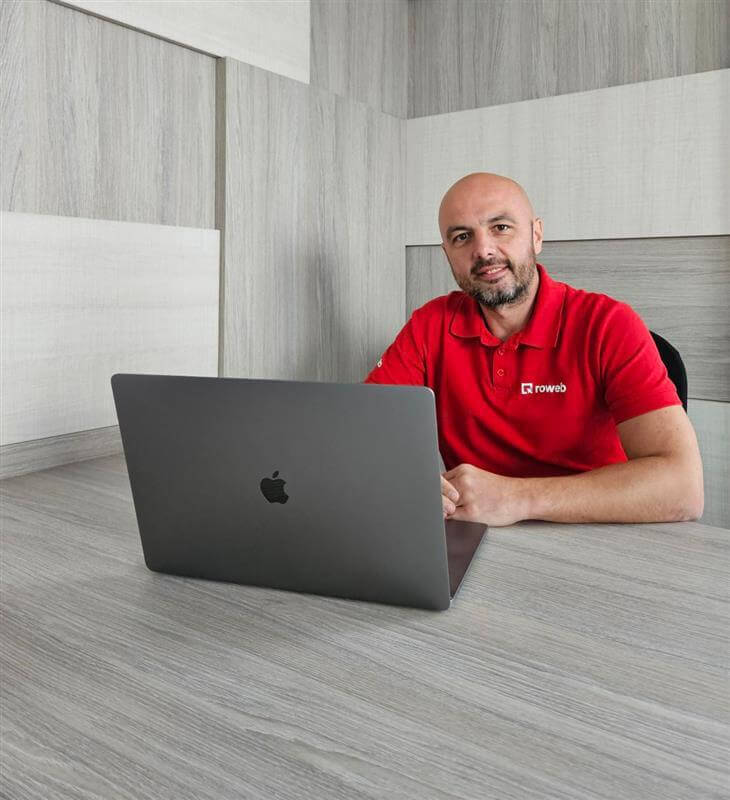 Relying on these insights and taking into account a strategic repositioning for a specific business segment, at the end of 2022 Roweb Group's board management decided to step forward into the market by extending its services. And, this was possible by taking over 50% of the agency Hold Marketing.
Who is Hold Marketing?
Hold Marketing is a digital agency with 100% Romanian DNA, present in the industry since 2017. The agency is a Google Partner and has clients from over 20 important industries, but most clients come from industries such as eCommerce, Horeca, or Real Estate.
HOLD Marketing has a complete team of specialists (+60% seniors) who manage to constantly deliver performance marketing (PPC) services, as well as Social Media Management (Digital PR), using the most popular networks in the world: Google, Meta, TikTok , Pinterest, and LinkedIn.
What was the impact (in numbers) of this new partnership?
The integration of the Hold Marketing agency (which offers Pay-Per-Click, Digital PR, strategy and digital marketing consultancy services) into the Roweb group was completed in the last quarter of 2022. The impact of this partnership was significant.
In the first 8 months of 2023, the turnover of the agency increased by 140%, compared to the same period of 2022, doubling the number of employees.
"Joining the Roweb group definitely meant an important acceleration in the development of the Hold Marketing business. We are very happy that we managed to attract the interest of a mature and solid company, such as Roweb, which will provide us with the expertise and resources to achieve our growth goals. We intend, further, to expand our portfolio on the national market, but also on the international markets, where Roweb is already present through active clients (UK, Belgium, Denmark, Switzerland, etc.). Also, we have as objectives to expand the departments, both the execution ones and the support ones; to invest in the automation of repetitive processes and to integrate channels in the portfolio (Amazon, Reddit, Criteo, Spotify, WeTransfer)."
Sorin Trifu, CEO & founder of Hold Marketing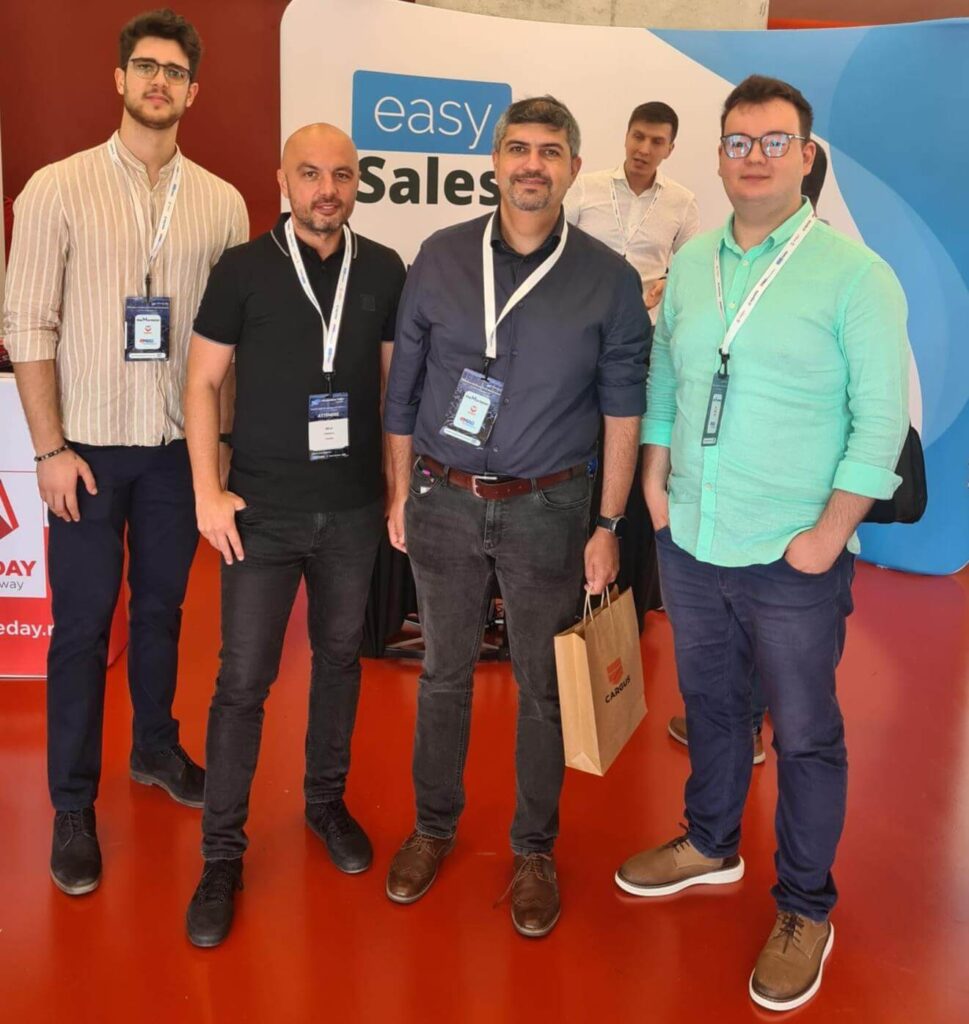 To whom are addressed the marketing services offered now by Roweb Group & Hold Marketing?
Relying on this partnership, Roweb Group now offers marketing services to eCommerce clients from its or Horeka's portfolio as an extension. The agency (Hold Marketing) continues to work independently with its team, building marketing dynamic strategies and campaigns for its clients (companies from Roweb Group portfolio + other targeted companies from the local/national/international market).
In other words, the group's main focus remains on providing dev teams (based on outsourcing models) for developing custom software solutions for companies from all over the world through Roweb Development company, while for the eCommerce business segment not the company also offers marketing campaigns (through its partner – Hold Marketing) together with custom development of niche specific solutions.
What comes next? Roweb + Hold Marketing plans for 2024
Once the partnership proved to be a success, things are planned to go even further.
Since 2023 is the year when Hold Marketing becomes officially part of Roweb Group's success story, for 2024 new plans are about to become reality.
A sneak peak on what comes next:
Increasing the number of certified specialists, including Paid Social & Project Management;
Expanding departments by attracting new experts (PPC, PR, Sales, Client Management);
Definition of SOPs & automation of repetitive processes;
Consolidation of the position on the markets where we are already present (Romania, UK, Switzerland, Belgium, Canada, etc.);
Keeping the focus on the development and growth of colleagues in the team;
The integration of new channels in the portfolio: Amazon, Reddit, Criteo, Spotify, WeTransfer.
About Roweb Group in a nutshell
Since 2006 the longest ongoing
relationship with a client
130+Senior developers ready to work in
dedicated teams
Since 2004experience
in software development