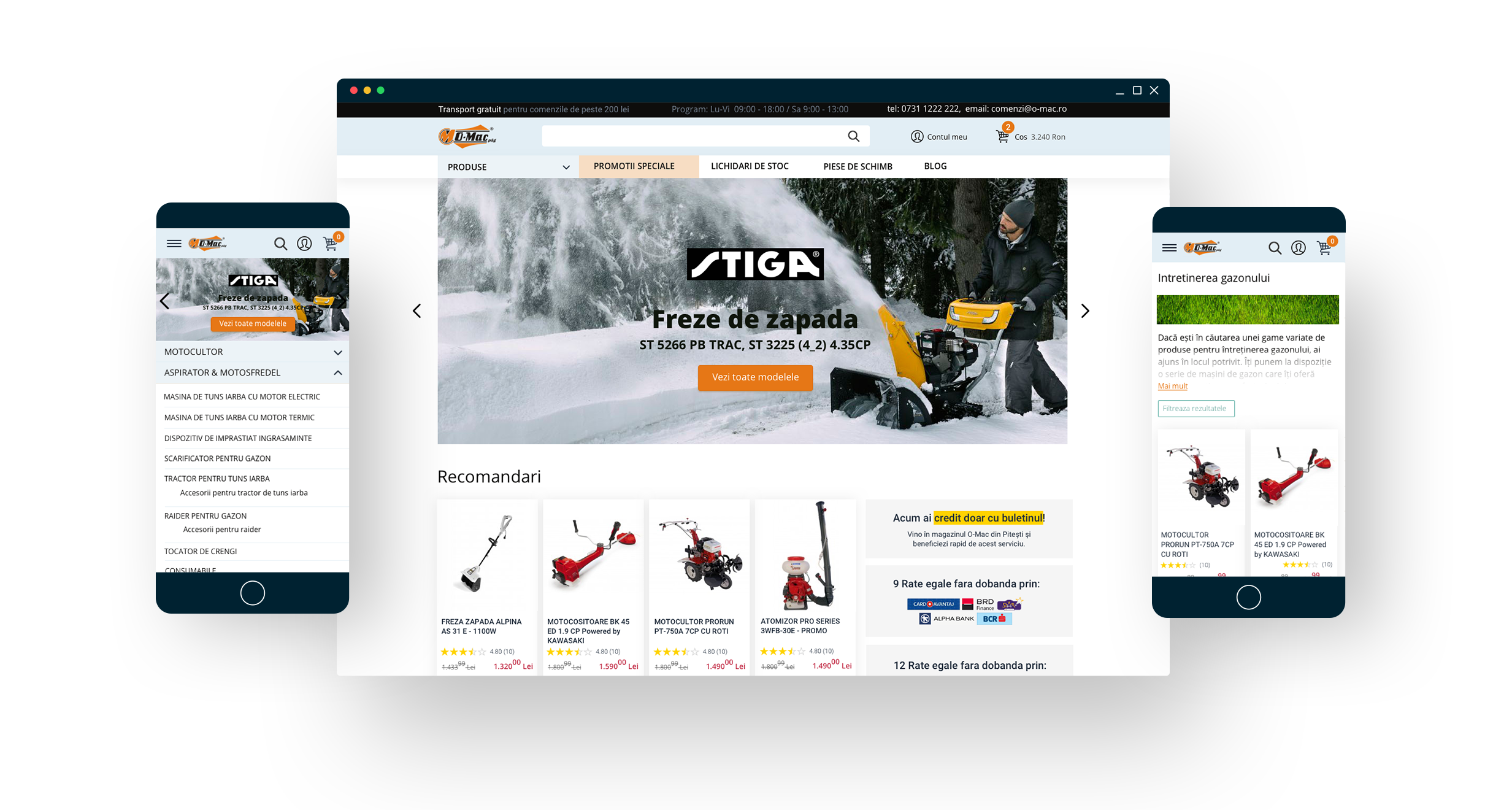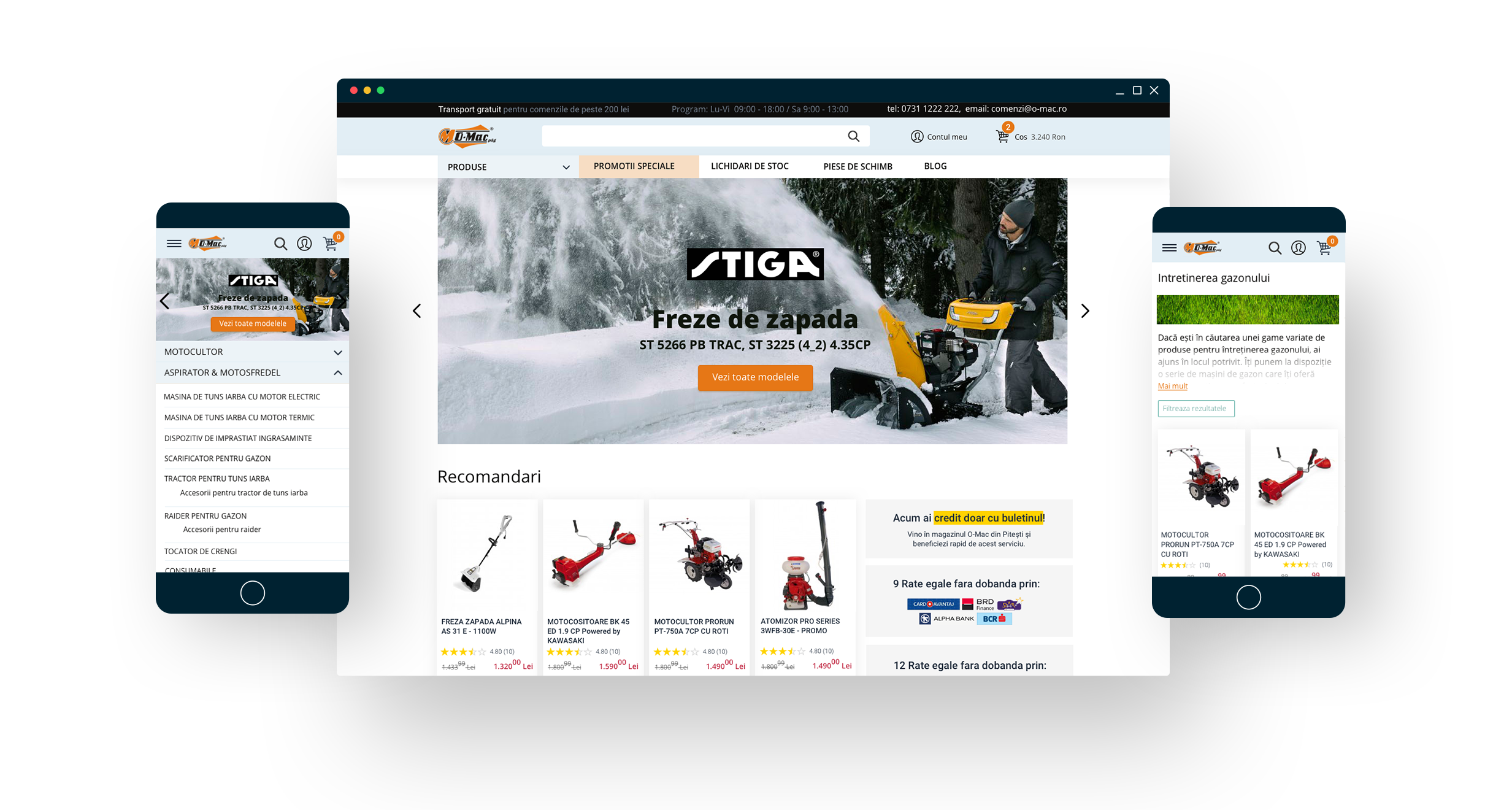 O-Mac is a nationwide network of stores selling tools and equipment for agriculture, wood processing and gardening.
When Roweb was invited to help transform their online product catalog into a modern and responsive e-Commerce platform, we provided the optimal solution to their needs.
We chose Magento for its robustness and extensibility and a strong back-office business operations management offering stock, client, product catalog and orders management.
Combining the client's vision with our programming skills developed and integrated a set of advanced custom functionalities:
FEATURES:
custom menus
new header with sliding backgrounds
a new spare parts module allowing easy identification of compatible spare parts using a product scheme
accessories added to product page
a product import script has been implemented for easier store management
an advanced inventory management and integration with the client's ERP and billing solutions
new promotions' management system
a comprehensive payment gateway solution
social plugins for Facebook, Twitter, Google +, Pinterest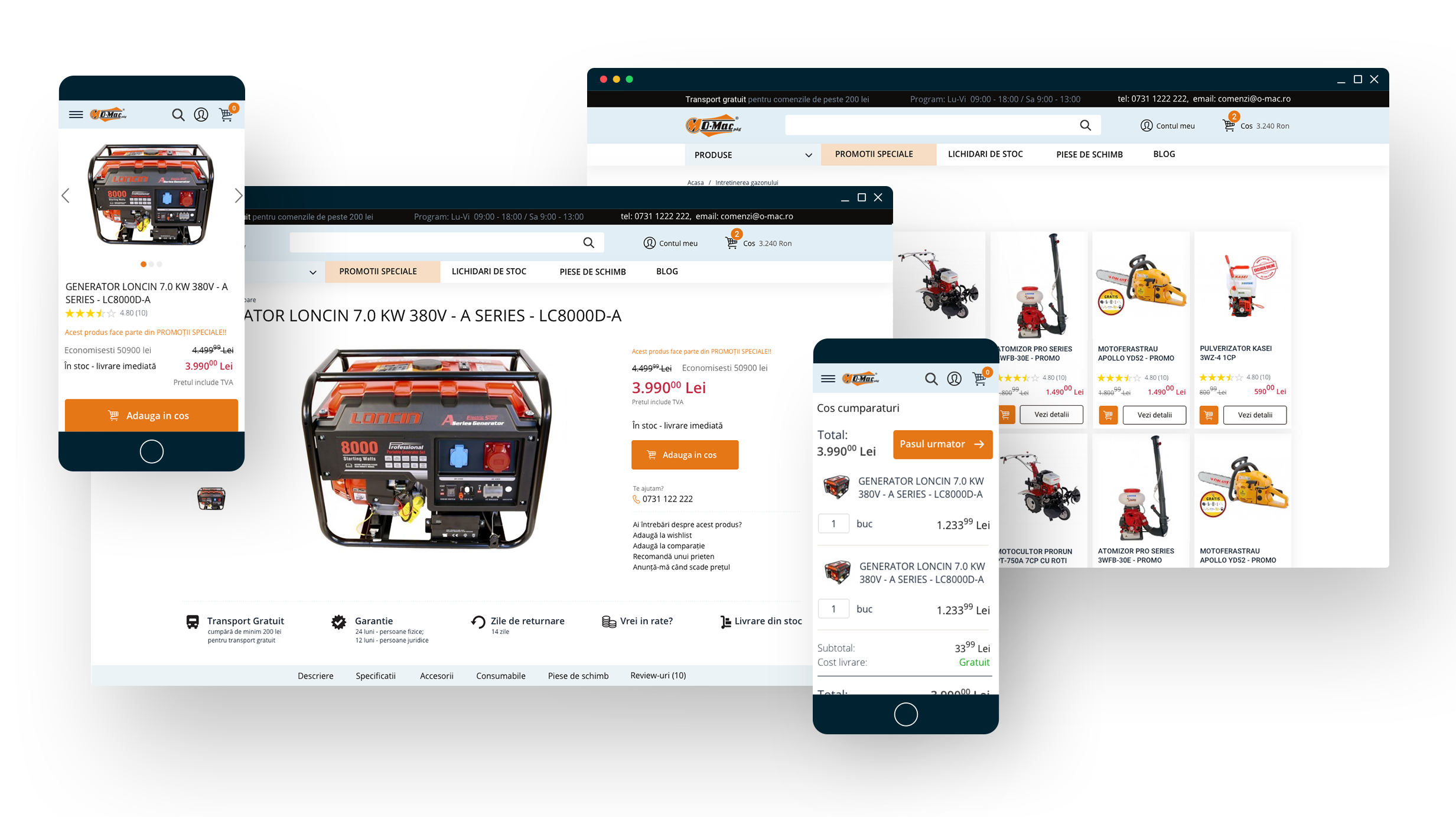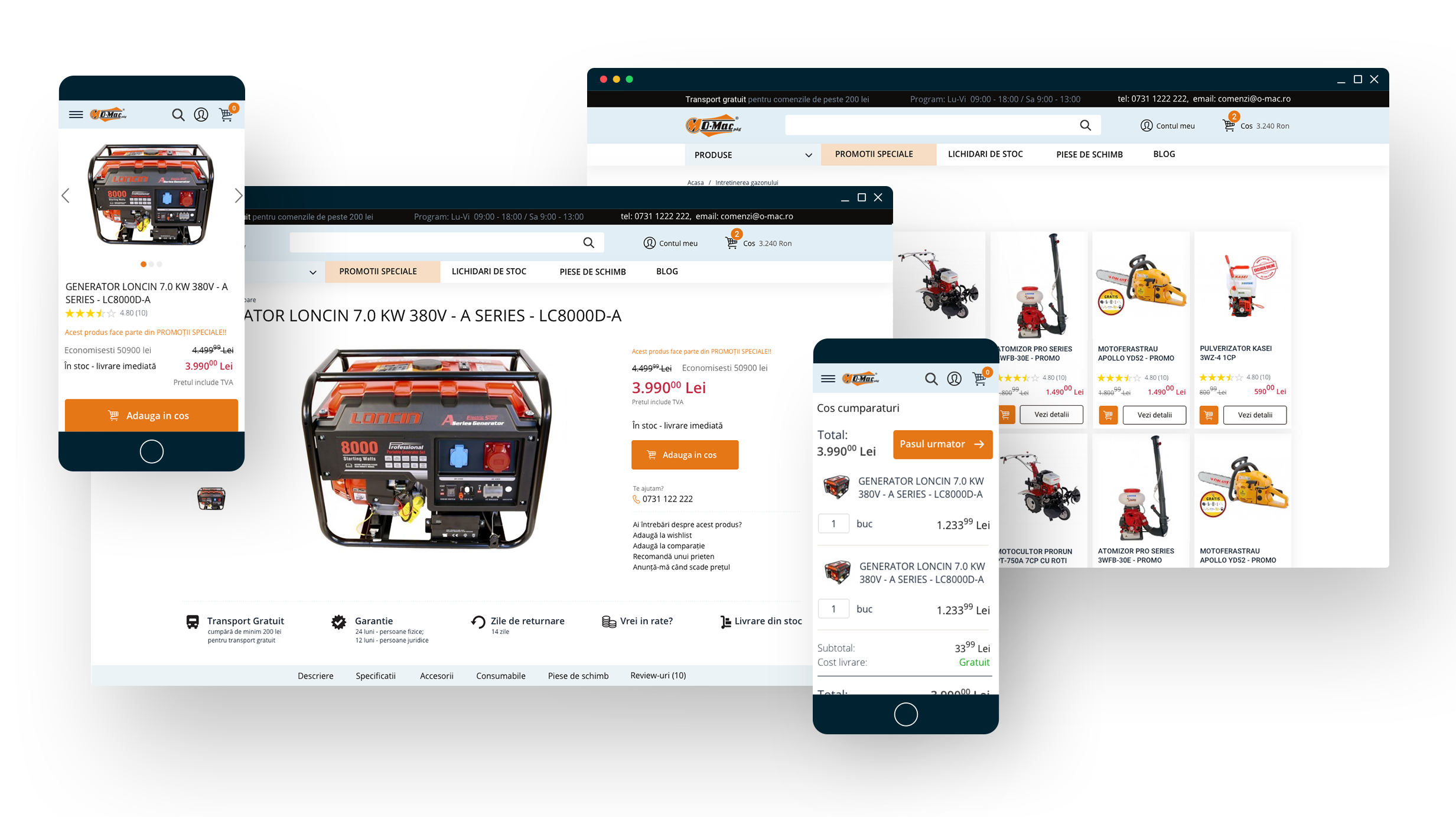 Our ongoing collaboration with Roweb has enabled us to be involved in every detail of the development process and make sure our website fully matched our expectations. From a custom design according to our specifications, to developing functionalities that O-Mac envisioned using for the first time on the Romanian market, Roweb delivered everything we asked for. Read More The custom tools that they built for our e-commerce website enhanced our product marketing and helped boost our sales: The product pages include recommended product bundles, with suggestions for several types of buyers or the opportunity for each shopper to create their own discount package according to their needs. Also, for each type of product, the shopper can view available spare parts, based on its service drawings. Other custom features included a transportation cost module that they built from the ground up, several automation features on the purchase flow & product catalogue and integration with our ERP when we changed it.
Marian Chirita
Online Sales Manager at O-Mac