In 2014 we will celebrate 10 years of existence under Roweb brand. During all these years we have built a good reputation by developing and delivering successful projects for clients across the world. Our team of specialists and collaborators has grown constantly during time, now being able to offer a larger portfolio of services and customizable software solutions to big media or online management companies helping them achieve their goals and increase business competitiveness.
Roweb is capable to combine technical expertise and well-crafted services in order to add long term value for companies from various industries such as telecommunication, financial services, transport, retail, online management etc.
In terms of technology we focus on 4 main directions: Microsoft.NET, Open source and PHP, Mobile development and Oracle. Roweb provides its vision in developing solutions for our clients, help them meet their needs and customize the core of their business processes.
A Glance in The Past

Our journey started in 2000 with 4 people and since 2004 we have trademarked our organization under the brand Roweb, with the years passing by, our team of specialists and collaborators increased more than 10 times the original figure.
We become a Microsoft Gold Partner in 2009 and we continue to train our people in order to provide high quality, leading-edge software, web development solutions and consultancy.
Our evolution was natural, based on a systemic growth and thereby in 2010, following the new market trends, we focused on developing mobile applications and we established a new department specialized in Mobile Apps Development.
In 2012 we partnered with few talented people and founded DCSI, a new division for consultancy and Oracle product implementation. We have successfully completed projects for important corporations in the European Union and become Oracle Gold Partner.
In 2012 we succesfully completed the construction of the new Roweb headquarters, a project partially financed by the European Union to support local business environment.
A view on the Present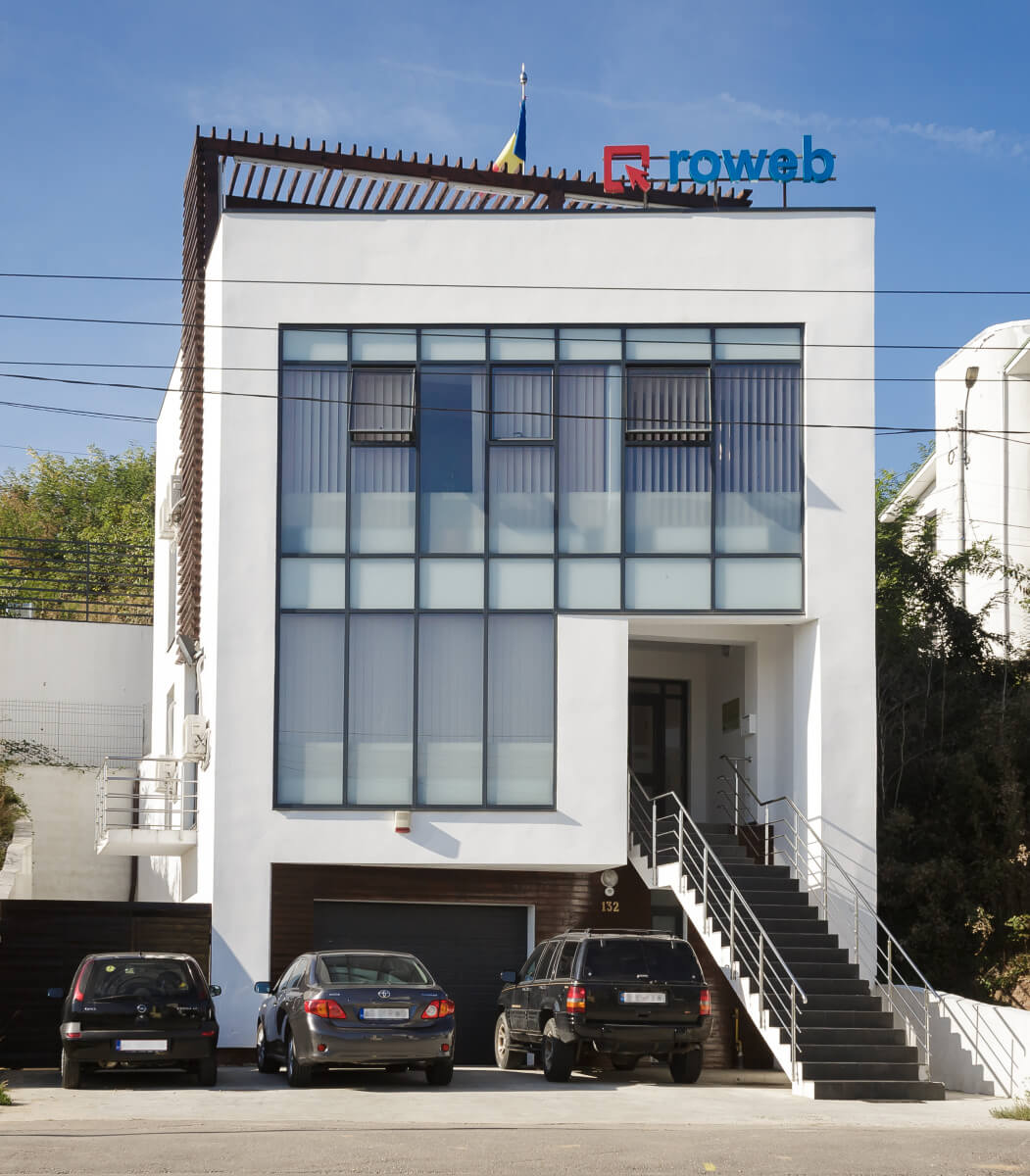 This year, we have completely rebuilt our old offices as we need extra space to sustain our growing plans and provide our employees with a pleasant and friendly working environment. At this time, we function in two offices in Pitesti, Romania.
Although the global economic situation hasn't been particular great, clients have orientated towards quality and seriousness, the fact that Roweb is growing stands as a proof that our work is client orientated and appreciated.
We follow an sustainable growth plan, expanding our team to 40 enthusiastic young and motivated specialists. Thanks to their hard work our turnover and satisfied clients has increased with each passing year.
We value very much our team members dedication and hard work, even though meeting their tasks sometimes means sacrificing some of their small life pleasures. We try to make some space for fun, too and this summer we "dived" at the Black Sea, for our usual team building, where our juniors integrated very well with their more experienced colleagues.
We became partners with the University of Pitesti and recruited the most talented IT students, we have assisted and encouraged them with their graduations theses as we care about our community and always try to give something in return, whenever we have the chance.
We will end this year with a Christmas Party, to welcome the New Year only with good thoughts and drive the old one into our memories and hearts.
A Perspective of The Future
We plan to increase our team of specialists, consolidate our staff augmentation position on foreign markets and increase the number of our trade marked products.
Looking down the road it seems like we traveled so much, but the road coming ahead is way longer, challenging in so many aspects.
We wish you a Merry Christmas and a Happy New Year!