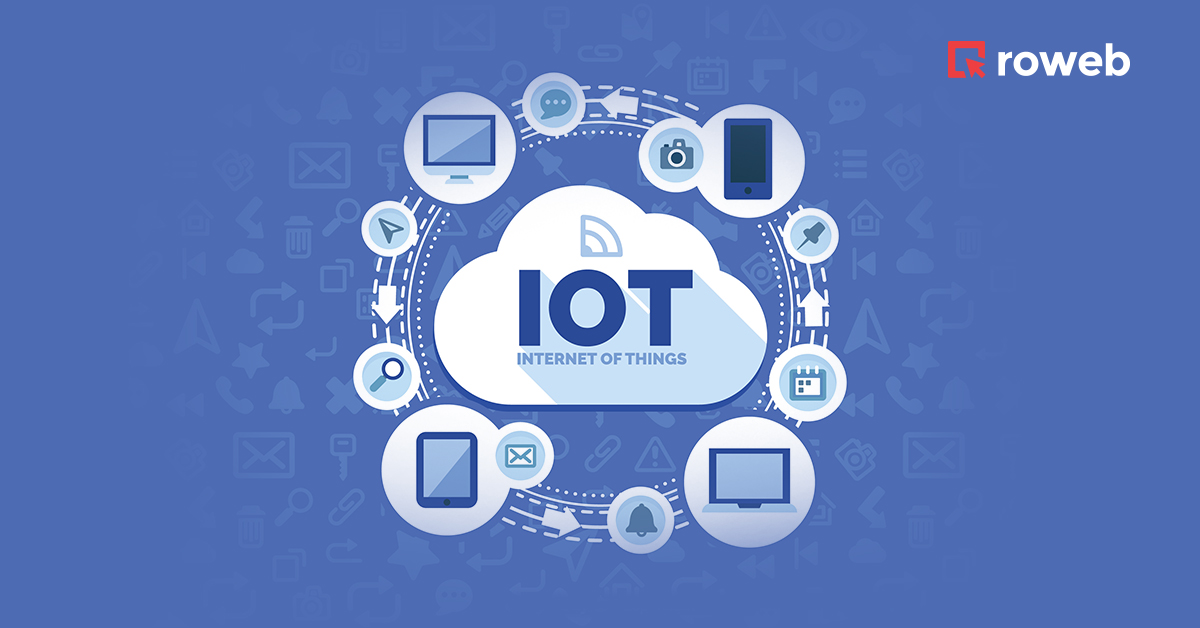 The 21st century is all about moving at a rapid pace, and from the looks of it, it's not going to slow down. We always have more work to do in less time and, apart from this, we also have to manage a social life. Considering this, you have to think about how someone can keep up with these continuous changes in business, trends, and life in general.
It's estimated that IoT devices would exceed more than 21 billion by 2025, according to The European Business Review. One reason is the emerging technology of 5G, which could assure better connectivity and speed of IoT devices. Another reason is the growing need of organizations for digital transformation, especially in times of uncertainty like 2020 was and in the next period at least.
IoT technologies will be one of the main factors for business growth and innovation in the years to come.
But what are the next steps for IoT that will impact the industry? Here are some examples below.
Artificial Intelligence – will continue to be the real game-changer for companies, especially for eCommerce businesses. AI will help companies to market more efficiently to their customers based on behavioral and purchase data.
Blockchain technology – is amongst the top IoT trends because of its ability to protect data through encryption methods. It is a general trend for banking or financial institutions to guard their operations with the help of Blockchain technology.
Cybersecurity – millions of employees have moved to remote work, making them more vulnerable to cyber-attacks because of a lack of efficient cyber protection measures. Because of this, cybersecurity and IoT specialists are now developing new security strategies to help close this gap.
Hyper-Automation – artificial Intelligence, Machine Learning, Robotic Process Automation, and other advanced algorithms are the top emerging technologies that can help companies automate their processes in a smart and controlled manner.
5G Development – 5G technology promises better connectivity and speed for IoT devices, enhancing their functionality, especially for devices placed in remote locations.
Healthcare – medical services will become more connected, as telemedicine became very popular due to the pandemic. Wearable sensors, monitors, and drug dispensers will help patients and doctors to collaborate at a safe distance.
Corporate real-estate – workplaces started to look very different because of the pandemic, office buildings completely empty or occupied at a very low capacity, due to the increase of people that are working remotely, and will continue to do so in the future. IoT space management will help companies and building owners to reinvent office spaces and their use. Environmental sensors will help identify essential meeting rooms or gathering spaces and improve safety for workers who want to return to the office. IoT systems can help identify offices with low traffic areas for real estate cost reduction initiatives.
Traffic Management – IoT technology is considered a good solution for traffic jams. More companies are releasing IoT embedded technology solutions for vehicles and traffic systems to help reduce unnecessary traffic and congestion.
More IoT apps – IoT apps are evolving at a very fast pace and are mainly used today for smart cities, smart homes, wearable devices, and in the industrial sector. In the near future, the development of this technology will extend to more industries, leading the world towards a more digital environment. Companies will integrate the Internet of Things technologies into their next investment decisions.
IoT can improve your life
Everyday activities like making coffee in the morning, doing the laundry, heating the oven to cook dinner, or even shopping are time consumers in a world where 5 minutes may mean getting to work on time or arriving 30 minutes late.
So how can IoT solve this? By implementing IoT into everyday objects, you can have your coffee by the time you wake up, you can set the laundry machine to start and end by the time you get home, and you can even set your indoor temperature to always offer the exact degrees regardless of an open window by using an IoT solution called Home Automation.
Keep in mind that you can manage all of these activities from a mobile app. Having a "universal remote" that allows you to see and control every process in your home means that you will be able to manage all the small tasks that needed so much time while on a bus going home. With remote control of all the activities through the mobile app, you will have a significant boost in free time to do activities that make you happy.
IoT can grow your business
In this age, many variables may influence your business, starting with employees and ending with a better version of what your industry offers released by your competition. Even as your company expands, there will always be new challenges to overcome.
For example, if your business is a restaurant, using IoT for your oven will offer you information such as what, when, or how often something was cooked. With such information, you have complete control of what happens in your kitchen regardless if you are there or not. Another thing you could do would be to check what the most ordered dish was and when it was ordered to prepare for the next day. Doing this would allow you to sell more, shorten delivery time, increase customer satisfaction level and increase customer loyalty, as well as benefit from simplified business management processes and less-stressed employees.
Opting for an AI system, you can calculate future client demands, improve production, increase revenue and offer better services. Or you could even go for a mobile-optimized e-commerce website that would help you manage incoming online orders.
IoT Project examples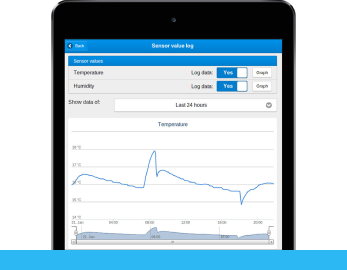 This project aimed to optimize the thermal comfort within a home equipped with electric heaters. The goal was to adjust the heaters' output so that optimal thermal comfort could be achieved for each room, taking into account not only outdoor temperature but also the desired temperature level depending on the room's function, time of day, moment, timespan, and temperature conditions while the windows are open and many other factors.

Motion capture & Analysis R&D – The project has the goal to establish the baseline performance for training sessions for athletes through Machine Learning algorithms. The final result is a visual representation for the optimal movement.

We developed an application used in Fleet Management Systems for distribution companies. The app enables companies to download tachograph data remotely via 3G or Wi-Fi directly from the drivers equipped with an Android smartphone.
Our IoT experts leverage hardware and embedded programming, as well as custom hardware devices and sensors. This enhances data analysis and delivers consumer and industrial applications that help you win new markets with innovative products and integrated services. Looking to launch a successful IoT project? Get in touch with us!
Is Roweb the software company that you need for your project?
Since 2006 the longest ongoing
relationship with a client
130+Senior developers ready to work in
dedicated teams
Since 2004experience
in software development
TECHNOLOGIES THAT WE USE:








METHODOLOGIES
Agile
Scrum
Kanban
Waterfall
ROLES WE PROVIDE
Project managers
Business analysts
Developers
Q&A specialists
Scrum masters
UX Designers