If you have decided to read this blog post, it means that you find yourself in (at least) one of the following situations (even if you have a software development team or not):
you're unhappy with how your software solution's functionalities are being developed, and you feel that the team's vision doesn't align with yours.
you feel like your application or project is taking longer to develop than you initially estimated, and you are worried that you might not be able to meet the deadlines you set;
you are planning to switch to a new technology for development, but your software development team is not familiar with it.
Having an outdated software solution that can't allow you to reduce time throws you into a red ocean where it is almost impossible to grow your business. But digital transformation could help you to fish in the blue ocean – through differentiated approaches.
Having a sustainable strategy founded on dependable solutions and a team that genuinely comprehends your vision is crucial.
Moreover, recent statistics support the significance of the tech transformation process, indicating that people will increasingly invest in software solutions.
Many companies fail to recognize signs suggesting switching their software development provider, which can lead to catastrophic outcomes. In this blog post, we will list and analyze ten signs indicating the need to change your software development provider and how to rescue your software solution from collapsing.
Here are the most prevalent red flags to watch out for when you hire a software development team.
🚩Poor Communication
Communication is the key to any successful project, and software development is no exception. If you find that your development provider is not responsive or doesn't communicate effectively, it's a sign that you need to find a more reliable team. Poor communication can lead to misunderstandings and delays, which can ultimately affect the quality of the final product.
🚩Unmet Deadlines
If your software development provider constantly misses deadlines or fails to deliver the software solution on time, it's time to consider finding a new team. Delayed delivery can cause frustration and inconvenience, especially if your business is relying on the software to operate efficiently.
🚩Low-Quality Code
Low-quality code is a significant red flag when it comes to software development. If the code is buggy, poorly written, or difficult to maintain, it can lead to significant problems down the line. It's essential to ensure that your development provider follows best practices and produces high-quality code.
🚩Inability to Scale
As your business grows, your software solution should be able to keep up with the demand. If your development provider is unable to scale the software effectively or provide the necessary support, it's a sign that you need to look for a more reliable team.
🚩Lack of Expertise
Software development is a complex process that requires a specific set of skills and expertise. If your development provider lacks the necessary skills or experience to complete your project successfully, it's time to consider finding a new team. You need a team that has a deep understanding of the latest technologies and can provide innovative solutions to complex problems.
🚩Lack of Flexibility
Businesses often require software solutions that are flexible and adaptable to changing needs. If your development provider is not flexible and is unable to make changes quickly, it can hinder your business's growth. You need a team that can work with you to adapt to changing requirements and make adjustments as needed.
🚩Poor Testing and Debugging
Testing and debugging are critical aspects of software development. If your development provider is not conducting thorough testing or is not addressing bugs effectively, it's a sign that you need to find a more reliable team. Poor testing and debugging can lead to significant problems down the line, such as security vulnerabilities or system crashes.
🚩Lack of Transparency
Transparency is crucial in any business relationship. If your development provider is not transparent about the development process or the costs involved, it can lead to misunderstandings and frustrations. It's essential to work with a team that is transparent about their processes and can provide regular updates and reports.
🚩Limited Support
Software development doesn't end with the completion of the project. You need a development provider that can provide ongoing support and maintenance to ensure that your software solution runs smoothly. If your provider is unable to provide the necessary support, it's time to consider finding a new team.
🚩Poor Reputation
Finally, if your development provider has a poor reputation in the industry, it's a sign that you need to look for a more reliable team. It's essential to work with a provider that has a proven track record of success and can provide references or case studies to demonstrate their expertise.
Learning from the past experience
However, if you've identified any of the signs above, it's time to take action to save your software solution from sinking. Here are some steps you can take.
Evaluate Your Current Provider
Before you start looking for a new software development company, evaluate your current provider's strengths and weaknesses. Identify the areas where they are falling short and the areas where they are excelling. This will help you identify what you need in a new provider.
Define Your Requirements
Once you've evaluated your current provider, define your requirements for a new provider. Determine what skills and expertise you need, what level of support you require, and what your budget is. This will help you narrow down your search and find the right provider for your business.
Research Potential Providers
Research potential software development providers and evaluate their experience, skills, and reputation. Look for reviews, case studies, and references to help you make an informed decision. It's essential to work with a provider that has experience in your industry and can provide tailored solutions to your specific needs.
Conduct Interviews
Once you've narrowed down your list of potential providers, conduct interviews to evaluate their communication skills, approach to software development, and ability to meet deadlines. It's important to choose a provider that is responsive, communicative, and flexible.
Review Contracts Carefully
Before you sign a contract with a new provider, review it carefully to ensure that it meets your requirements and includes all the necessary details. Make sure that the contract includes a detailed scope of work, payment terms, and timelines.
Manage the Development Process
Once you've selected a new software development team, it's essential to manage the development process effectively. Establish clear communication channels, provide regular feedback, and monitor progress closely. This will help ensure that the development process runs smoothly and that the final product meets your expectations.
A nutshell guide to outsource the development of your software solution in an effective way
Outsourcing has become a popular business strategy to enhance operations and accelerate development processes. As a result, several outsourcing models have emerged to cater to different business needs and requirements.
Thus, we will provide an overview of four standard outsourcing models that we usually apply in our long-term partnerships: dedicated team, extended team, end-to-end capabilities, and staff augmentation.
The dedicated team model involves creating a team with an outsourcing provider that works solely on your project, aligned with your goals. You have control over the team's composition, management, and decision-making. It's ideal for long-term projects that need ongoing support and close collaboration. Plus, you do not need to have in-house tech people for project development.
The extended development team model is similar to the dedicated team model but with a broader scope. In this model, the outsourcing provider provides a dedicated team and takes responsibility for the project's entire development process. The team manages the whole development process, including project management, design, development, and deployment. It's great for projects that need external expertise and resources.
The end-to-end model covers the entire product development cycle, from ideation to support. In addition, this approach offers a single partner to handle the complete process, minimizing the workload on internal resources.
Staff augmentation involves outsourcing specific roles or skills to enhance your in-house team. This model allows you to quickly expand or reduce your team, acquire specialized skills, and retain control over project management and decision-making.
Choosing the suitable outsourcing model depends on the project scope, duration, expertise required, and desired control. But, in the end, assessing your needs and working with a trustworthy partner can improve development processes and achieve business goals more effectively.
Five projects successfully developed based on outsourcing models
Custom Software CRM for a Belgian real estate industry leader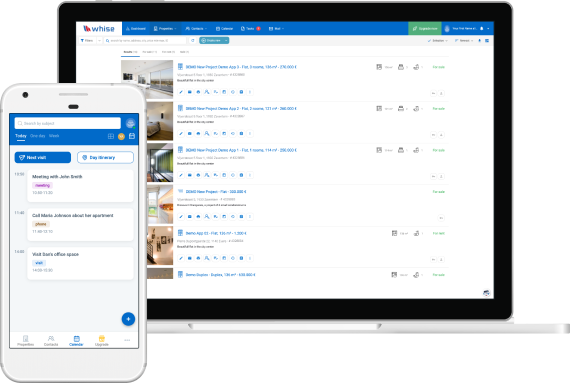 When Whise reached out to us, they were seeking a way to expand their dominance in the real estate market beyond Belgium. In addition, they requested a modern and user-friendly solution that could cater to both real estate companies and agents.
Our collaboration with Whise began in 2006 and it is our longest-standing partnership. Together, we developed the first version of the Whise CRM platform, which seamlessly integrated their website and mobile applications.
HR platform designed for a multiple-prized UK company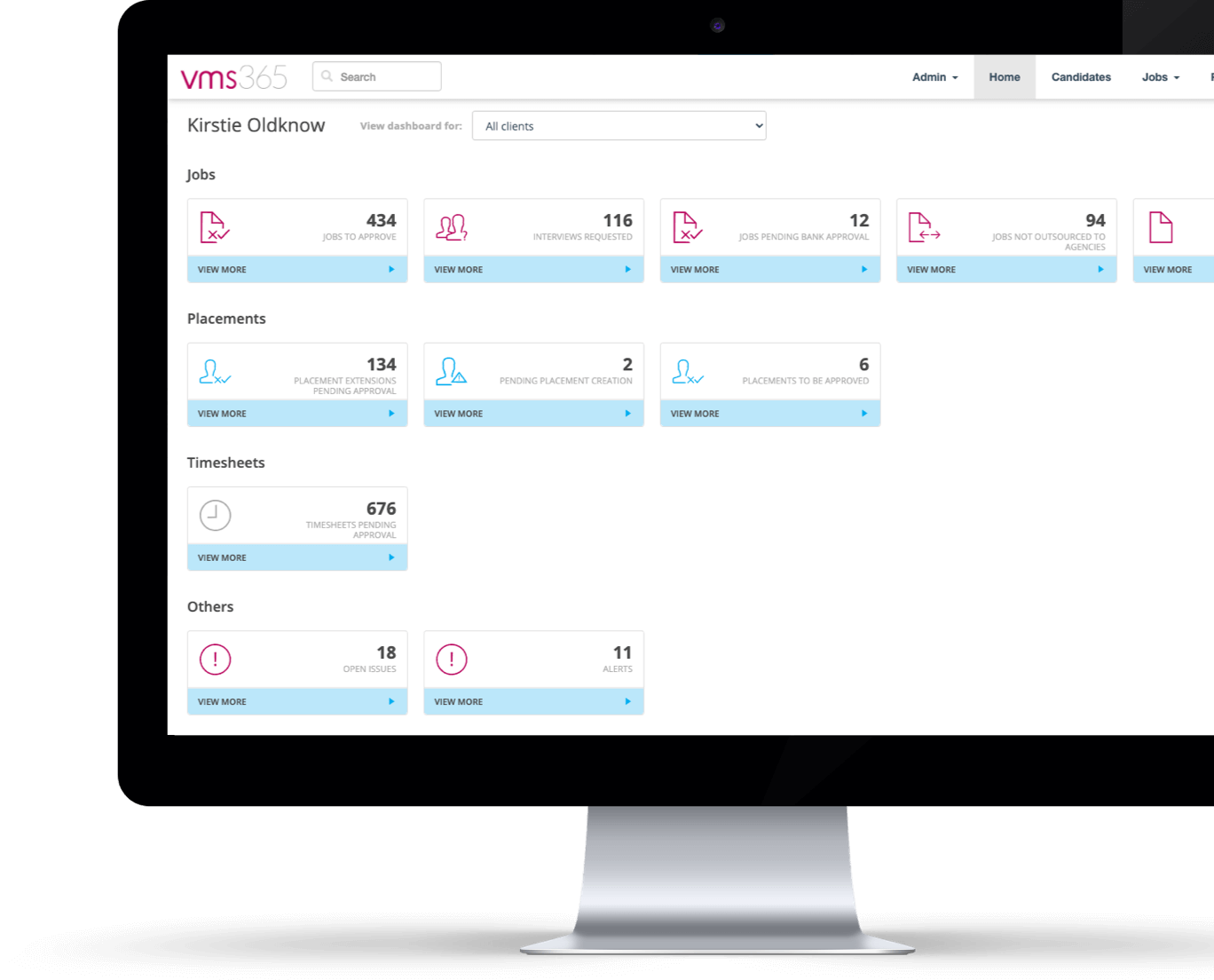 The VMS 365 (nGAGE) platform required updates to automate repetitive tasks and enhance user experience.
Our team proposed a solution that significantly improved VMS tools, resulting in a more intuitive interface for easy management and maintenance. The company also completed its rebranding process and gained a favorable position in the UK market thanks to the new solution.
Activity management system design for a top Danish company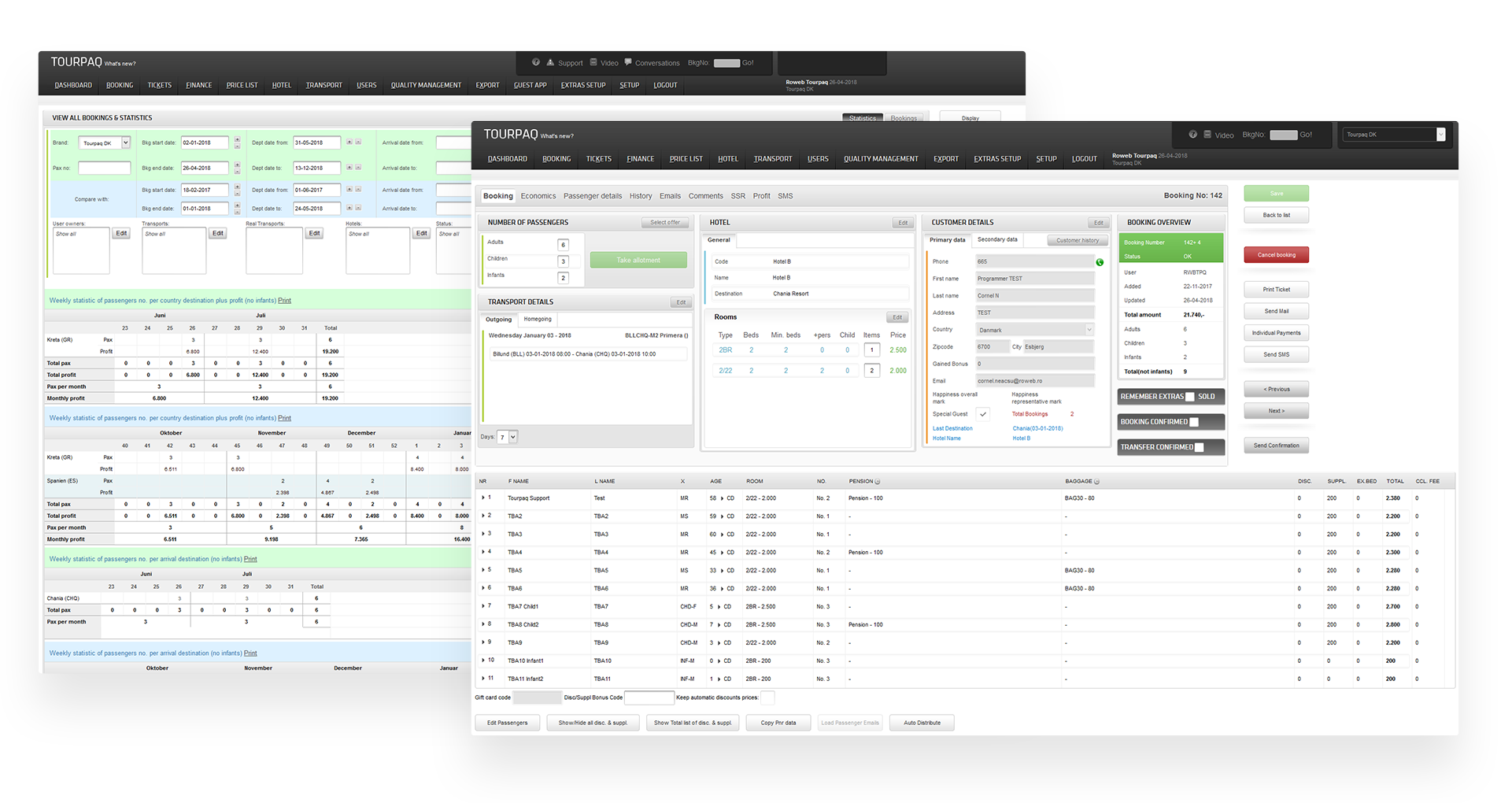 Tourpaq needed a management system to handle all operations, including reports, GPS, payments, marketing, etc. The flexibility of Roweb's software developers, who adapted to the client's business needs, and the use of the Agile methodology were the key factors that contributed to the success of the collaboration, which continues to this day.
Custom tax app with high-level security functionalities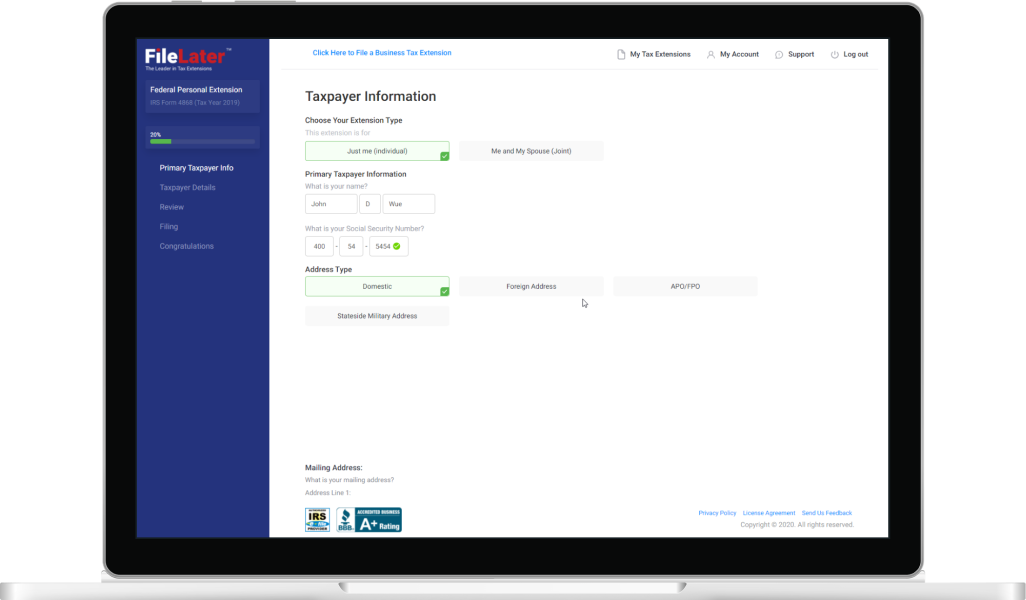 For a while now, American taxpayers have had to put in much effort to meet their tax deadlines or face severe penalties. As a result, a solution was required to allow them to delay their payments by the law.
Thus, one of Roweb's clients recommended our company develop a solution to meet their needs. As a result, in 2008, the first version of our application was launched. Our user-friendly digital tool has intuitive features and an accurate system, making it accessible to those without extensive financial knowledge.
SaaS Platform designed to automate processes for a UK HR company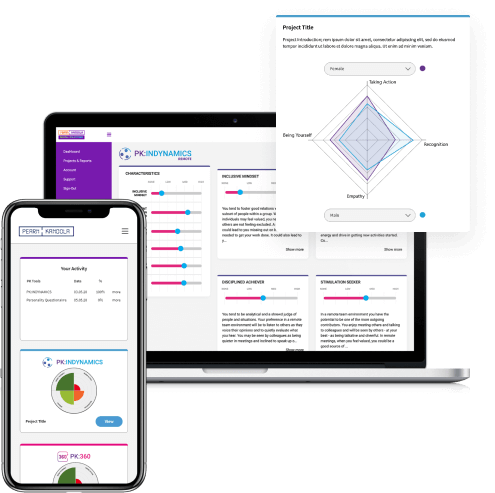 Pearn Kandola is a company that assists other businesses in managing their personnel and ensuring employee satisfaction. Our client aims to help companies create an equitable and up-to-date workplace by advocating for diversity and inclusion.
In addition, our goal is to assist Pearn Kandola's mission by providing prompt technical solutions for particular obstacles. For example, our tools utilize automated processes to extract data from various sources, compare the findings with preset interpretations, and present a comprehensive report to the user.
What makes Roweb the perfect choice for outsourcing your software development projects?
Our Agile team is made up of more than 130 English-speaking individuals, with over 50% of our software developers being senior-level.
Our company has been operating under our current brand since 2004 and has received positive reviews on dedicated platforms like The Clutch and Good Firms, recommending us as a reliable partner,
We prioritize transparency in our work and organization of services, making us a trustworthy partner for companies in numerous countries, including Belgium, Denmark, Great Britain, the USA, Canada, Switzerland, and more.
Our international portfolio includes collaborations with clients from over 30 countries.