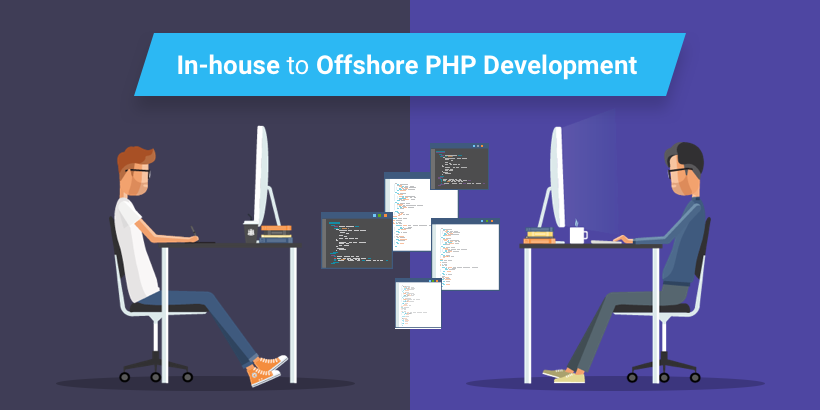 Offshore PHP Development
PHP is among the most popular used web programming language that can empower almost any business. PHP Development has a great reputation in the web development area.
Today, the best popular social platforms and services, like Facebook, Flickr, Tumblr, Wikipedia, and Digg are built on PHP web development. Also, many web applications, B2C, B2B and e-commerce apps are also based on PHP.
Here are the simplest and the best reasons to consider staff augmentation services for your PHP project:
Relevant Cost Reduction
Firstly, when considering an offshore PHP development company, you eliminate the costs associated with the rent, the utilities, the expensive equipment. Secondly, the cost associated with hiring an internal team of developers is also extremely high; you should invest not only in hiring developers but also in their development.
On the other hand, when you hire a PHP development company, you can be sure that all these costs are covered.
Increased ROI
If you aim for outstanding results that would also impact the ROI then you must rely on an offshore team. You need experienced PHP specialists that apply the best practices to deliver customized solutions.
When analyzing your project, a skilled team of developers will consider the particular requirements of your project and business. And that is essential for the success of any project; Increased performance equals increased ROI.
Finding the right PHP development partner for your project is really a challenge. Here are a few important things to consider when you evaluate a potential partner for your PHP needs:
Check the portfolio of the company and talk with them about the kind of work they have done.
Talk about the challenges they have faced, the solutions they have implemented, check the reviews of their past projects. In this way, you'll make sure that you are not paying for a project which will not be delivered 100% or at all. Basically, any question you have in mind, ask it, clear the air and build the project you have planned.
Evaluate the company's force base.
If you have a big idea, be it a Corporate Website, an Enterprise App, a Portal Solution, a CRM, then you should make sure the offshore company has enough resources to develop the project you want. Managers, developers, they have to be on the same page. A dedicated team can be the best option to cut costs through a team that becomes an extension of yours. You can have a complete team of experienced developers or a dedicated pool of developers with the appropriate technical capabilities for your particular needs.
Roweb PHP Development Team
With more than 11 years' experience in PHP web development, our team specializes in providing efficient, fast and cost-effective development services.
After an extensive assessment of your needs and expectations, we set up the ideal combination of PHP tools and features; We combine our Open Source Expertise with in-depth knowledge through our experienced, skilled, certified developers, project managers, business analysts, scrum masters, UX specialists designers, QA specialists.
Book a free Consultation with us and let's talk!