While developing apps is no longer a matter of choice but rather a must-have for every company that wants to remain relevant on long-runs, the pool of skilled software developers started drying up, turning the recruiting processes into challenging targets.
There are plenty of things to analyze to a candidate during a recruiting process, from programming languages to trending frameworks, technology trends, innovative tools, and soft skills.
programming languages (most used programming languages: Javascript, Java, Typescript, Python, C#, PHP, C++; trending languages: ELM, Rust, Kotlin, Crystal, Google Go);
frameworks (most used and also trending frameworks: Angular JS, NodeJS, ReactJS, Django, Laravel, Express JS, Spring, Vue.JS);
technology trends (Machine Learning (ML), AI, Cloud Technology, Blockchain, IoT, Mobile Payments);
innovative tools (most used by our dedicated teams: Git and Github, Jira, Stack Overflow);
soft skills (problem-solving, flexibility to dynamic objectives, teamwork, communication, creativity, etc.)
Check out our portfolio to see samples of successful projects developed by our skilled software developers (dedicated teams)
SEE THE PORTFOLIO
The new context is changing the market's rules. That's a reality perceived by every company – small or large, start-ups, or experienced.
The technology generates disruptions for many industries. That's for sure.
So, to match the context with tech market demands, you are forced to rely on specialized human resources that can turn your business needs into functional apps.
While everything looks perfect and headache-free on paper, in reality you deal with several challenges that affect the projects; delivery.
As the results of a recent study showed, the top causes of software projects' delivery problems are unrealistic expectations, lack of clearly defined deliverables, and poor estimations.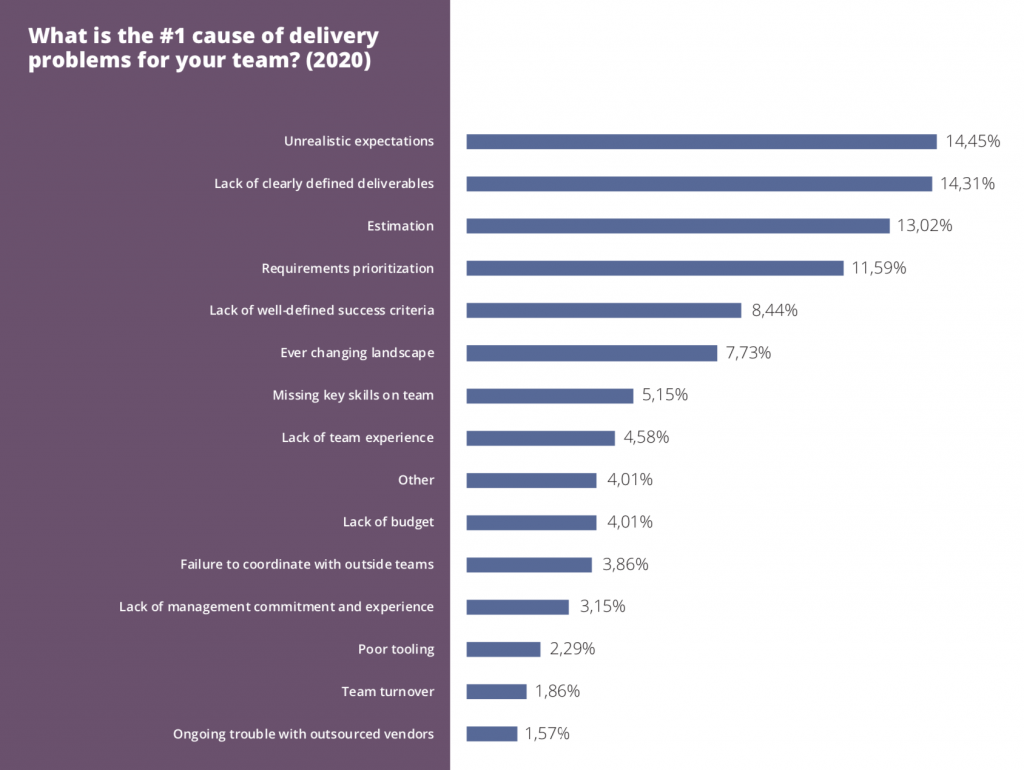 The good news is that those 3 top causes are somewhat manageable, so it stands in your power to reconsider some of your strategies and actions to reduce these risks.
The bad news is that if you get a closer look at the chart above, you'll notice that 3 also important causes (that together add up over 17%) seems to be out of your control: ever-changing landscape, missing key-skills on a team, lack of team experience).
The ugly part is that their impact won't affect only a specific project, but also the entire company. And, in the core of each of these causes stands the lack of developer talent and skills.
Based on our (16+) experience in developing software projects, we can confirm that many companies are struggling to face challenges like these (and usually end up by working with external teams).
Because finding the right developers for your project is as complicated as important, we've created 3 scenarios to help you better understand each issue impact and how to solve it and even turn it in your company's advantage.
SCENARIO #1: EVER CHANGING LANDSCAPE
The context: Your company operates in an industry strongly affected by digitalization trends (e.g., banking, real estate, etc.). In the past year, you had to rethink the entire market strategy according to the new tech trends – in order to keep your company safe, stable, and relevant for your customers.
While technology is dynamically changing your business landscape, more and more of your traditional activities are becoming irrelevant, and your customers are expecting services at their fingertips (literally).
So, updating your existing apps or developing new ones is something you have to do to keep up with your industry's ever-changing landscape and to be one step ahead of the competition.
The problem: optimizing an existing app or developing new ones involves developers with certain skills – on new technologies, frameworks, and innovative tools. Defocusing internal staff for taking over this challenge is unproductive. Hiring new developers is risky and comes with long-term financial engagements.
An illustrative example of how an external team can understand fast your company's specific needs and implement on time all the updates you need
Our client – Tourpaq ApS – is a Danish company that provides software solutions for tour operators. Their solutions for travel agencies and tourism services providers include data structure and SEO tools, finance management and payment monitoring tools, ticketing and credit management, automatic price Optimization tools and, CRM and marketing solutions.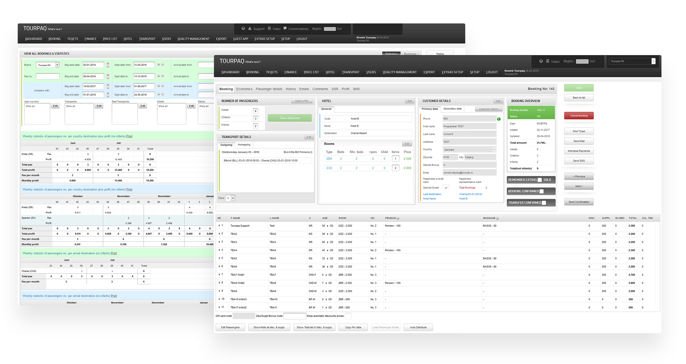 Tourpaq needed an up-to-date Tour Operator Management System that would enable the users to manage everything that has to do with their activity, from a single dashboard.
The client chose to work with us on this project after a series of meetings, during which the decisive factor was our ability to understand their specific problem and offer the most efficient solutions, as well as the technical proficiency of our software experts.
Client's benefits for outsourcing this project:
high quality and fast development;
quick responses to support requests or new requirements;
flexibility in planning
See more about this project by accessing the complete case study.
SCENARIO #2: MISSING KEY-SKILLS ON TEAM
The context: You own a business that relies on digital and technical solutions to sell products on the market (eCommerce, retail, etc.). You know your business goals as much as your business needs, but when it comes to technology, you are aware that you need professional consultancy for choosing the right solutions.
Whereas your company's profile has nothing to do with IT (but it needs it a lot), your staff has not suitable skills for defining, developing, and implementing a software solution.
The problem: Postponing features and solution development and implementation can affect your profitability, and it can affect your market position.
An illustrative example on how to get the solution you need effortless and cost-effective
Our client needed a social networking platform with an open, free marketplace for micro-businesses worldwide.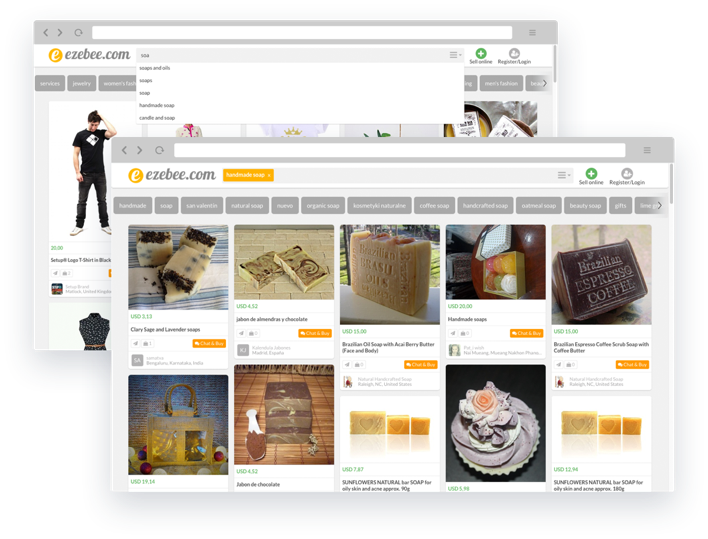 Client's benefits for outsourcing this project:
a team that understood his vision, resonated with it and contributed ideas to advance that idea
thanks to the migration to Node.js, the new Ezebee is faster, more scalable and more mobile-user friendly
an accelerated growth in the number of Ezebee users, thanks to the new UX improvements
solid trust and smooth communication: thanks to the excellent results with the first version, the client was confident that it would be a better idea to keep the same team and have them transition to a different technology than to look for a new Node.js – focused partner.
See more about this project by accessing the complete case study.
SCENARIO #3: LACK OF TEAM EXPERIENCE
The context: 2 years ago you developed an app for solving specific challenges for your company (e.g., a customer relationship management solution for better tracking customers' interactions with your products, or a web platform to facilitate communication and documents transfer between different parties, etc.).
But the data volume increased significantly since then and the solution your employees are using now is no longer able to respond to those new requirements. In other words, the existing solution is outdated and needs optimizations.
The problem: even if you have internal IT teams, your developers have never managed similar projects. They may have the skills and even may be able to deliver a good final result. But the lack of experience comes with some costs:
they lose focus from their core activities;
they spend working time on learning how to use their skills right for a whole new projects;
the solution won't be implemented in time and with every delay, your company risks more flow gaps and bottlenecks.
An illustrative example on how to avoid workflow disruptions and to keep the focus on your main objectives:
Our client is a leading software company from Belgium that needed to replace a desktop solution for real estate companies with a web-based and mobile-first solution, while migrating all of the data.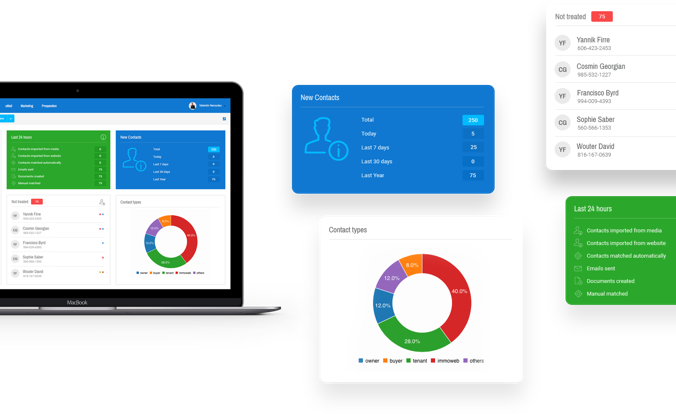 For keeping its staff focused on the core projects and for ensuring itself that the optimized solution will respond entirely to all the requirements, the client chose to work with a dedicated team provided by Roweb. (For this project the client requested a complete project team, including back-end developers, front-end developers, designers and a UX specialist.)
Client's benefits for outsourcing this project:
our extensive experience in developing complex web solutions and a high level of professionalism ensured that deliveries were made on time;
best value for client's budget;
high flexibility and fast response time for specific requests;
a wide variety of experts including designers, database developers, back-end and front-end developers;
support and seamless transition from client's old platform to the new one
See more about this project by accessing the complete case study.
How to start working with Roweb's dedicated dev teams on your next project?
Until sending your project requests, there are some things you may want to know about us:
TECHNOLOGIES THAT WE USE:








METHODOLOGIES
Agile
Scrum
Kanban
Waterfall
ROLES WE PROVIDE
Project managers
Business analysts
Developers
Q&A specialists
Scrum masters
UX Designers