On premise vs. cloud. It sounds like you have to make a choice.
The cloud's impact is (indubitable) powerful. It changed the rules of the game in several markets and industries, and its growth is just beginning. And I'm not just saying that – only from an observational perspective. Stats are on my side.
80% of organizations are predicted to migrate toward the cloud, hosting, and colocation services by 2025. (Source: Computerworld UK)
84% of enterprises run on a multi-cloud strategy. (Source: RightScale)
The cloud applications software market is anticipated to grow at a compound annual growth rate of 6.1 percent. (Source: Statista)
The global cloud applications market is expected to reach 166.8 billion U.S. dollars by 2024. (Source: Statista)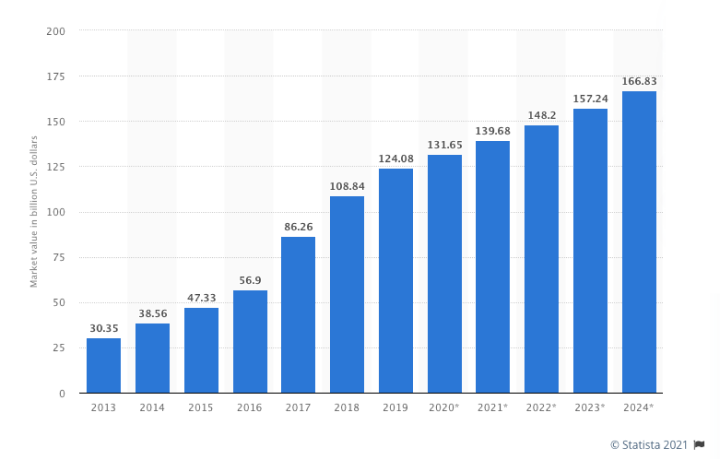 So, it's the mystery of "On Premise vs Cloud" decoded? Is cloud the answer for…everything and everyone?
When in 1895 the first radio signal was transmitted, the entire world was ready to declare the "written word" dead as doornail. Still, newspaper and text content survived.
When Thomas Parker built the first practical electric car in 1884, the worldwide automotive industry experienced an "AHA moment" for something that seems to be so much more than a simple prediction: this is the future. Reality proved to us that this is still partially true.
Innovation through technology generates both progress and disruption. But not all today's solutions will become tomorrow's outdated tools. Some of them are just redefined in a different context.
And this is the case for on-premise solutions, as well.
On-premise solutions
Purchasing, storing, and deploying the company's software and data on in-house equipment, means that you are counting on on-premise solutions.
For using the on-premise software, your company already purchased a license or a copy of the software and already defined its capabilities for managing and maintaining in-house server hardware, software licenses, integration solutions, and IT support team.
Being based on a traditional approach, on-premise solutions are often perceived as outdated and costly.
Beyond this perception, there are also several advantages to look at before you make a decision.
Check out the following pros and cons for on-premise choices.
Pros of on-premises
Fewer costs with the company's internet monthly fee;
Vulnerability-free for to 3rd parties interventions = great security;
Full control over the equipment (managing and updating the server hardware with the in-house IT support team);
Flexibility and control over software customization.
Cons of on-premises
dedicated in-house support IT team (e.g., for deploying, managing and maintaining servers);
high financial effort for purchasing the initial solutions;
significant maintenance costs for existing solutions;
high effort to adapt the on-premise solution to new regulations/industry compliance;
data loss vulnerability;
limited scalability.
Cloud-based solutions
Pay for resources only – host apps offsite. This is how cloud approaches can be defined.
Usually, companies choose cloud-based solutions mostly because these seem to be headache-free for so many reasons: no capital expenses, fast back-ups for data, everything is already configured, the solutions can be used immediately, no time invested in installation and configuration.
Type of cloud-based solution (from the access perspective):
Public cloud (services are delivered across the internet);
Private cloud (used internal – by a specific company);
Hybrid cloud (used both public and private).
Cloud-based solutions categories:
IAAS (Infrastructure As A Service) – your company's infrastructure benefits from a 3rd-party hosting (servers, storage, networking);
PAAS (Platform As A Service) – hardware or software tools are hosted by a 3rd-party (e.g, business analytics, operating systems, etc.);
SAAS (Software As A Service) – using a software application provided by a 3rd-party.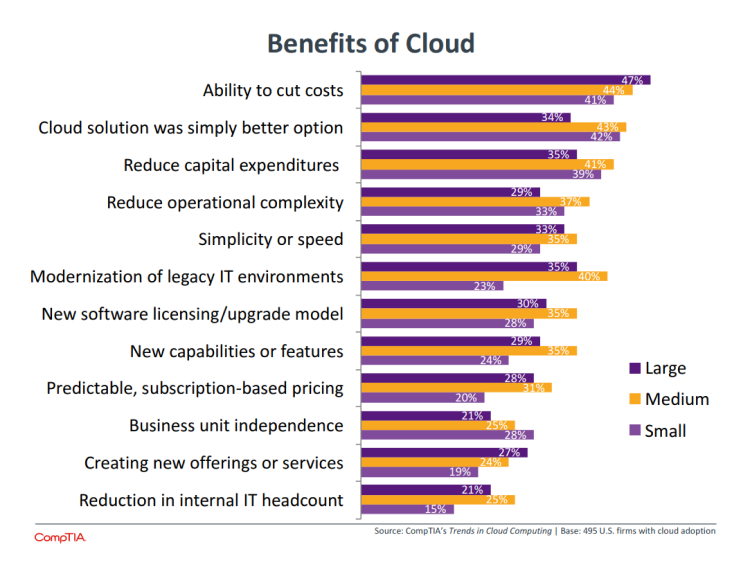 Pros of cloud solutions
no need for in-house dedicated IT teams – for maintaining and updating the solutions;
flexible access – access from anywhere/any time;
fewer upfront costs;
flexible budget (per service, per month, etc.);
scalability – able to adjust fast to your company's needs;
backup facilities for avoiding data loss.
Cons of cloud solutions
unpredictable costs – the dynamic of the scalability determines the further costs;
internet connection dependency – accessible as long as the internet connection is on;
internet connection limitations – the access to specific files may be affected by the internet quality.
risk of unauthorized data access – NOT applicable if the provider is reliable.
Check out our portfolio to discover some of the business apps we developed.
On-Premise vs. Cloud: key differences
Environment
On-Premise: in-house environment
Cloud: third-party hosting provider
Costs
On-Premise: ongoing costs + licences + equipment + IT team costs
Cloud: pay for the resources monthly fees
Control
On-Premise: high control
Cloud: rely on the 3rd-party provider
Security
On-Premise: risks of data loss
Cloud: risks of cyber attacks
On Premise vs. Cloud. Which is best for your business?
ON PREMISE: for all mid-sized, startups, and larger enterprise businesses with accountable budgets with high needs to customize, tweak, and configure certain elements or work with sensitive data.
CLOUD: Cloud solutions are a great choice for companies with dynamic objectives, accelerated expansion, or a high need for flexible access to resources.
Still not sure what solution fits best your company's needs?
Ask for a free consultation session with one of our software experts.
Cloud-based services we provide
Advisory services – We guide your company in identifying and solving the main strategic and tactical challenges by choosing that cloud-based approach that suits its interests best.
App development – We build from scratch .NET, JAVA, or PHP (enterprise, web & mobile) business applications designed and ready for the cloud from day one.
App migration & integration – We help you migrate and link existing applications to share data or business policies and automatically streamline the business processes.
Data migration & integration – We help you connect and migrate various applications, systems, repositories, and IT environments for getting a unified digital experience.
Infrastructure migration – We analyze and scale-up your current infrastructure and select the best cloud services and technologies for providing a secure migration.
On-premise to cloud integration – Providing increased mobility and easier access via all-type devices by helping you switch from on-prem to cloud-based software solutions.
Start developing your cloud-based/on-premise projects with us.
Is Roweb the software company that you need for your project?
TECHNOLOGIES THAT WE USE:








METHODOLOGIES
Agile
Scrum
Kanban
Waterfall
ROLES WE PROVIDE
Project managers
Business analysts
Developers
Q&A specialists
Scrum masters
UX Designers