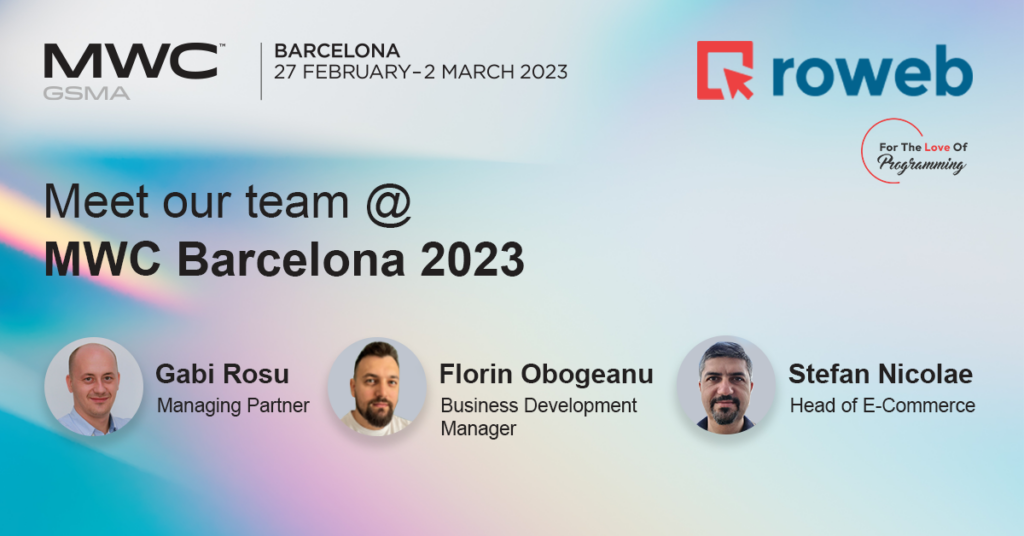 Velocity.
Unleashing tomorrow's technology – today.
How are immersive technology and fintech shaping our industry and creating a brighter future?
Those are the core themes that will clusterize experts, companies, achievements, messages and innovations from all over the world this year at MWC Barcelona.
And we are ready to be there (again) to meet our future partners and clients, discover technological trends and innovative ideas, and, last but certainly not least, promote Roweb's brand even further.
Because participating @MWC23 Barcelona means more than just being there. It's a great opportunity to meet you in person & discuss about:
extending your dev team
developing bespoke apps
adapting fast to market trends
having access to high-skilled resources
Want to find out more about our presence at this event?
Check out the details below ⬇️
MWC23 – one of the world's largest and most influential connectivity event
MWC Barcelona is the world's most influential event for the connectivity industry. It's where world-leading companies and trailblazers share the latest thought leadership about the progression and future of connectivity. And it's the best place for networking opportunities with mobile and tech industry influencers.
Moreover, MWC Barcelona is attended by global mobile operators, device manufacturers, technology providers, vendors, and content owners. It's the place to be seen, exhibit ground-breaking products and technologies, and make remarkable connections with senior decision-makers, creators, and innovators in the industry.
It's the one time of year when everyone who's anyone comes together under one roof, where new ideas turn into business deals and networking creates new business opportunities.
Meet our team @ MWC Barcelona 2023

Gabi ROSU | Managing Partner
Together with Viorel Costea, Razvan Veliscu, Mirel Ionescu and Florian Stanila, Gabi has been part of Roweb's top management since 2004. In the past years, Gabi represented Roweb at several national and international events and coordinated various business and career programs.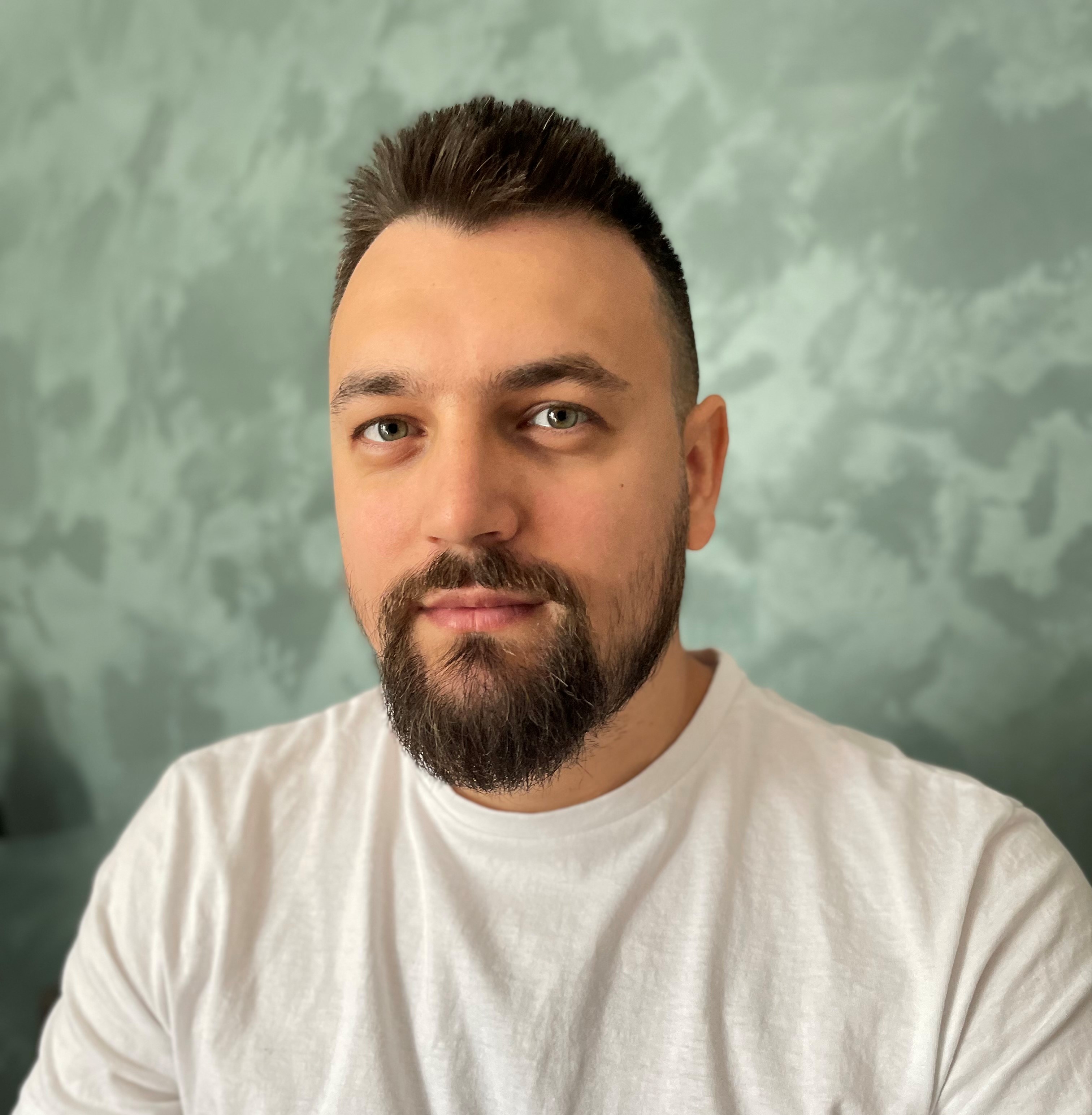 Florin OBOGEANU | Business Development Manager
Managing the tech teams and the office from Craiova, representing Roweb at several tech and business events and constantly focusing on business growth, Florin is an important landmark when we talk about maintaining a solid relationship with current clients and attracting new complex projects to the company's portfolio.

Stefan NICOLAE | Head of Software Development – E-commerce
Stefan is the PHP department leader in Pitesti and the E-commerce team. He joined the team in 2006 and represents our company at business & E-commerce events.
Being there, where our potential clients choose to be
For over 10 years, we have attended international events that are focused on tech trends and business environments.
Since the beginning, participating in these events proved to be a great promotion approach and a real opportunity to start new partnerships and gain new clients.
That's how part of our projects from our portfolio results from being there where our clients chose to be. Meeting prospects interested in our services helped us quickly gain their trust, connect better, and close the cultural differences gap quickly.
By working with companies from all over the world (UK, Denmark, Belgium, USA, Switzerland, Germany, Middle East, etc.) we have already defined our expertise in providing solutions for businesses of all sizes, from start-ups to large companies based on most reliable outsourcing models (dedicated teams – extended teams).
And, regardless of the sales strategy we choose at a given moment, our business philosophy remains constantly the same:
There where your potential clients choose to be.
Be the first to know about Roweb @MWC23
We will ensure that you have access to a real feel for the events we participate in, even if you are thousands of kilometers away from the Roweb stand.
Do you want to be the first to know what is happening at MWC Barcelona 2023 and how Roweb will fit into the strongly tech-focused landscape this year?
Stay tuned! We'll get back with fresh content and photos on:
Some of the projects developed for companies that are focused on accelerating their digital transformation journey
Custom-built end-to-end ticket sales platform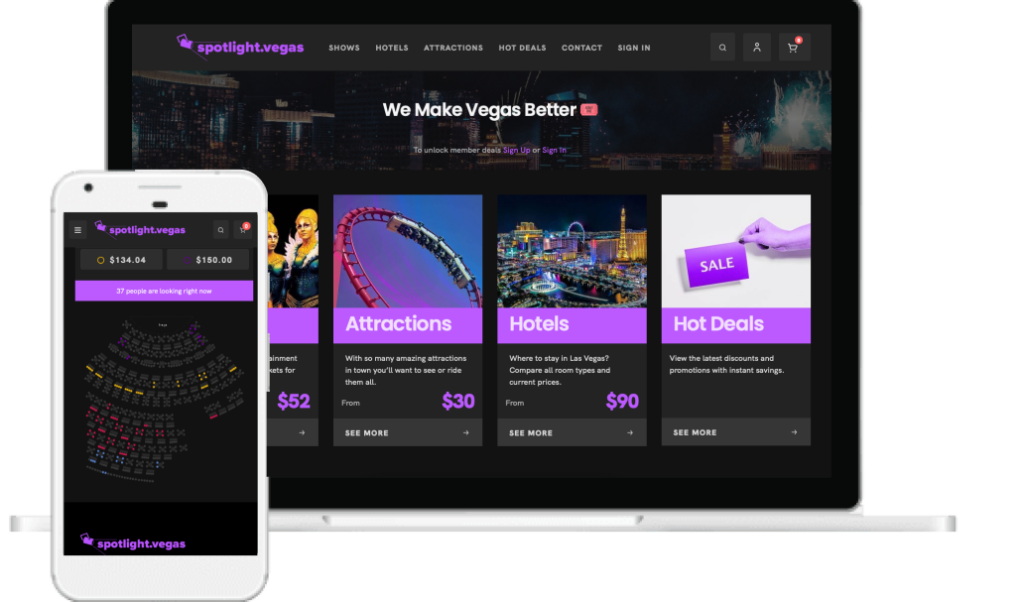 Relying on top-notch technologies and our senior developers' expertise, we developed an e-commerce & booking system integrated with a wide range of 3rd parties, APIs and websites and able to scale Spotlight business up fast.
Technologies: PHP, Vue.js, MYSQL
Location: USA – Las Vegas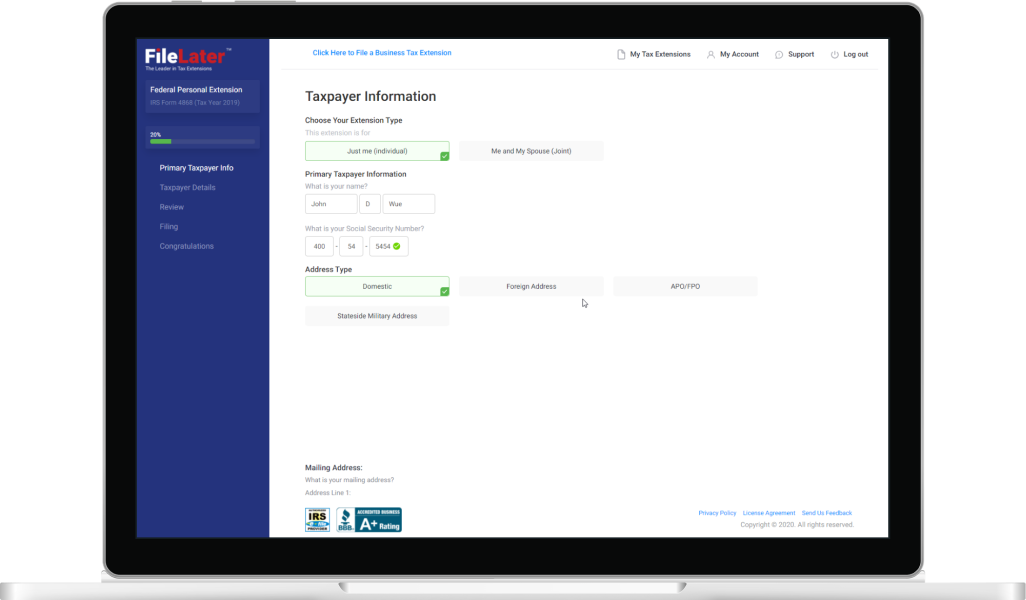 Tax extension solution for taxpaying Americans – a safe and secure application that quickly gained the users' trust through intuitive functionalities created with their needs in mind.
Taxpaying Americans struggled for years to meet the deadlines for personal income taxes. Considering the financial consequences of not paying, they were looking for a solution to postpone them quickly, safely, and securely.
Technologies: Microsoft.NET Core, Web API, Vue.js, SQL Server, iTextSharp, Microsoft Azure Cloud
Location: USA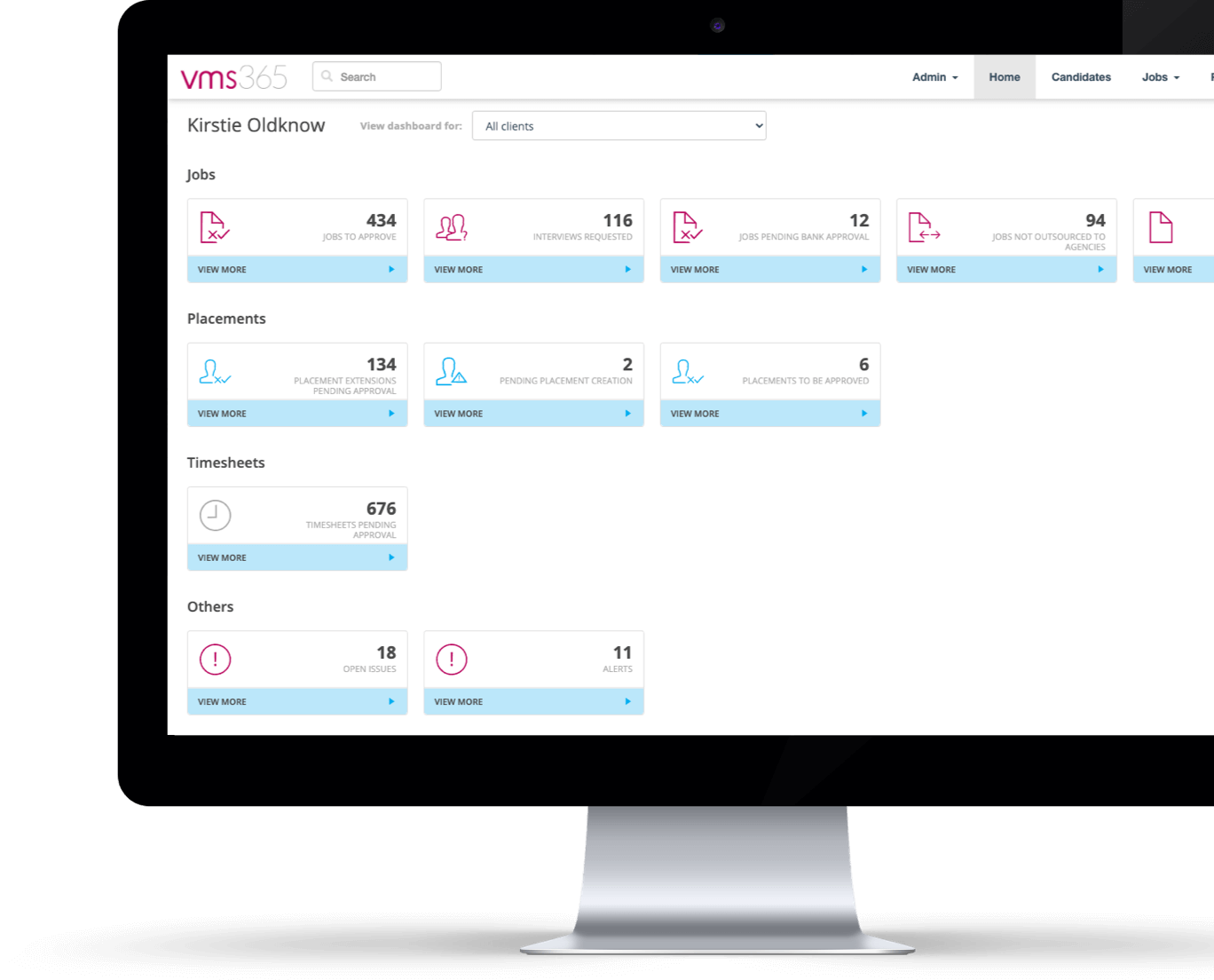 HR processes made-easy through extended features and optimizations added on an existing solution: outsourcing processes, communication & invoicing across three levels, involving multiple contractors, clients, and cost centers.
Technologies: ASP.NET, SQL Server, WebAPI, ElasticSearch, Vue.js
Location: UK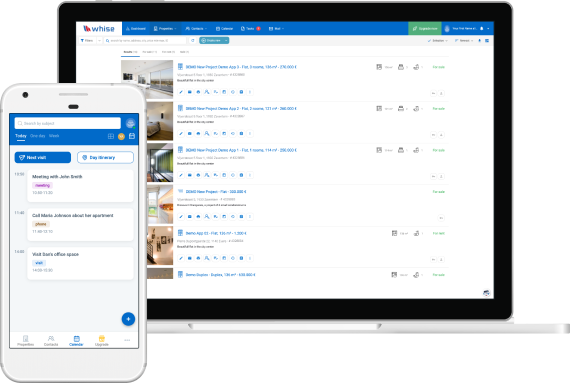 Our longest-standing partnership (since 2006) based on a dedicated team model: an ongoing development project for providing a flexible and modern real estate work environment for multiple countries/markets.
Technologies: ASP.NET, React, Elasticsearch, Azure, Docker
Location: Belgium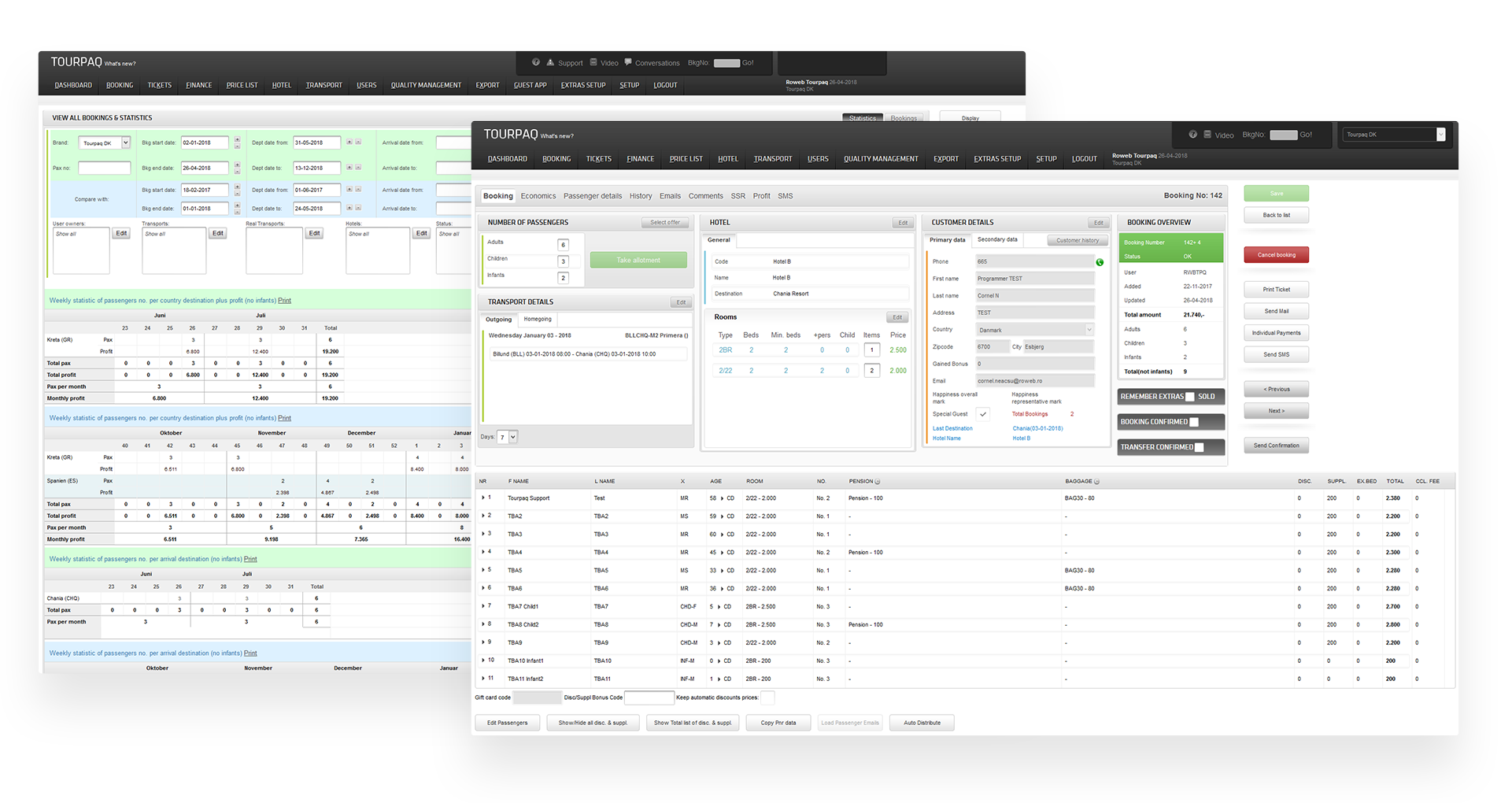 Tour Operator Management System that would enable the users to manage everything that has to do with their activity from a single dashboard. The client is one of the largest tour operators in Denmark, and we have been working together since 2008.
Technologies: ASP.NET, Web API, MSSQL, React Native
Location: Denmark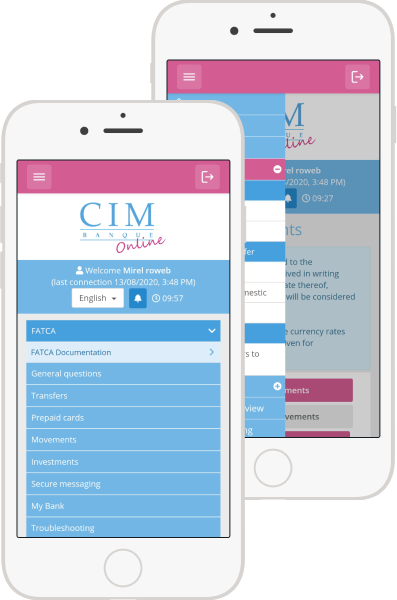 We developed a mobile app that helps the client to offer 360° banking experience through extended capabilities and safe & secure services.
Technologies: Swift, Java, Android, ASP .NET Web API
Location: Switzerland
About Roweb – as a trusted partner in digital transformation
We are a 100% Romanian company that has positioned as a software house, since 2004, with the definition of the Roweb brand.
90% of the projects in the portfolio are developed for international clients from Switzerland, Belgium, Denmark, the UK, the USA, Canada, etc.
Currently, the company has 130+ software developers involved in projects in industries such as HR, Horeca, Banking, Automotive, Real Estate, Health and Medicine, Tourism, etc.
The chosen work models are project-based teams, staff augmentation, or dedicated teams.
Roweb teams develop end-to-end projects and solutions using modern technologies and frameworks, always starting from the client's needs.
What's next? Check out our 2023's international events calendar