GITEX Technology Week is about to start its 40th anniversary. And this time either, Roweb won't miss the opportunity to be there.
Do you think technology will soon become the second nature of each industry? Are you going to be in Dubai between 6 and 10 December?
Meet our team (represented this year by Laurentiu Nicola – Sales Director, and Florin Obogeanu – Technical Project manager) at GITEX Technology Week by visiting our exhibition stand or at the live events from this year's program. I bet we'll have plenty of topics to discuss and debate and even plan a long-term partnership.
Roweb – part of Romania's official delegation since 2017
As a part of Romania's official delegation (being an ARIES member and sustained through the PPE program), Roweb represents national capabilities from a tech perspective since 2017 (together with other 6 IT Romanian companies).
Events like GITEX represent to us great opportunities both for networking and for expanding our portfolio. The participation in previous years has shown us that here we can explore perspectives, take the market's pulse, network with colleagues in the industry, be where our customers are, and meet potential customers with whom we share the same vision: transformation through digitalization.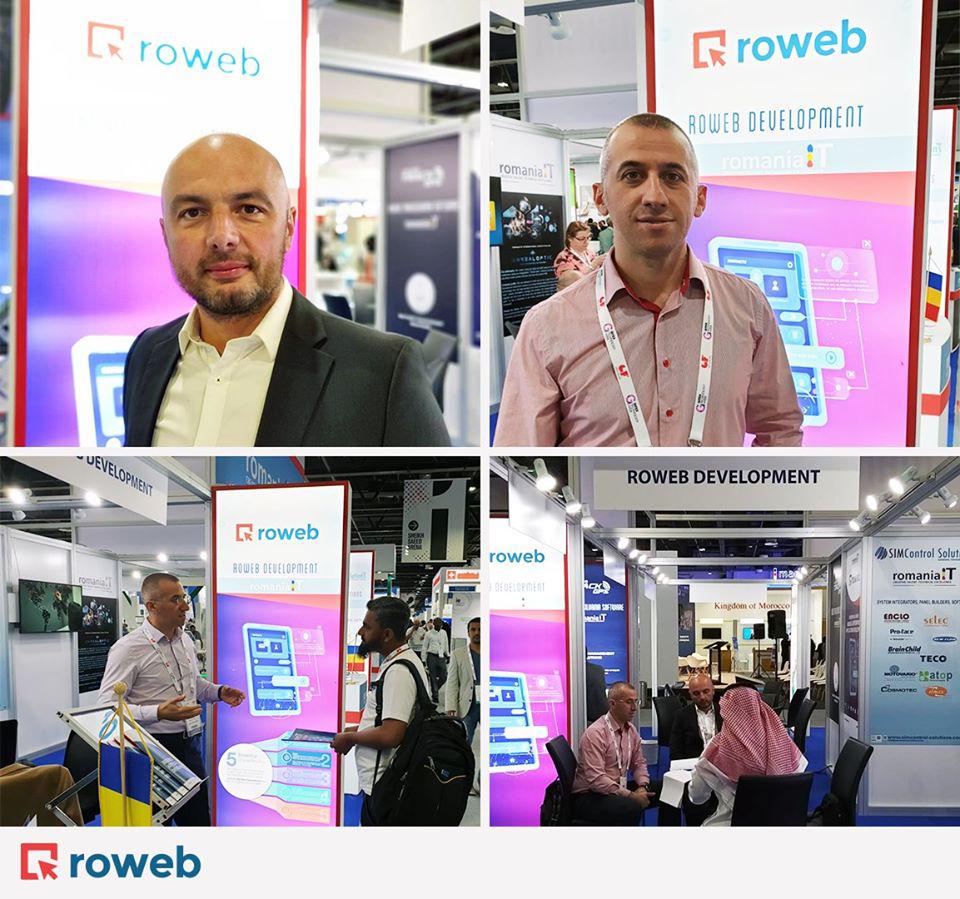 About GITEX – Technology week Live in person (6 – 10 December 2020)
GITEX ("Gulf Information Technology Exhibition") is an annual consumer computer and electronics trade show, exhibition, and conference that takes place in Dubai, the United Arab Emirates at the Dubai World Trade Centre. Its exhibitions in the Middle East have attracted numerous participants, most notably in 2009 when Microsoft released Windows 7 with 150,019 people present. (source: Wikipedia)
After a year of missed opportunities, GITEX is back for its 40th anniversary with 5 extraordinary days. Get ready to power the future of your business.
GITEX plays host to:
1,200+ innovative tech enterprises, startups, and government entities from 60+ countries
200+ of the most active investors and VCs from 30+ countries
350+ speakers from 30 countries live on-stage, delivering 280+ hours of powerful content (source: gitex.com)