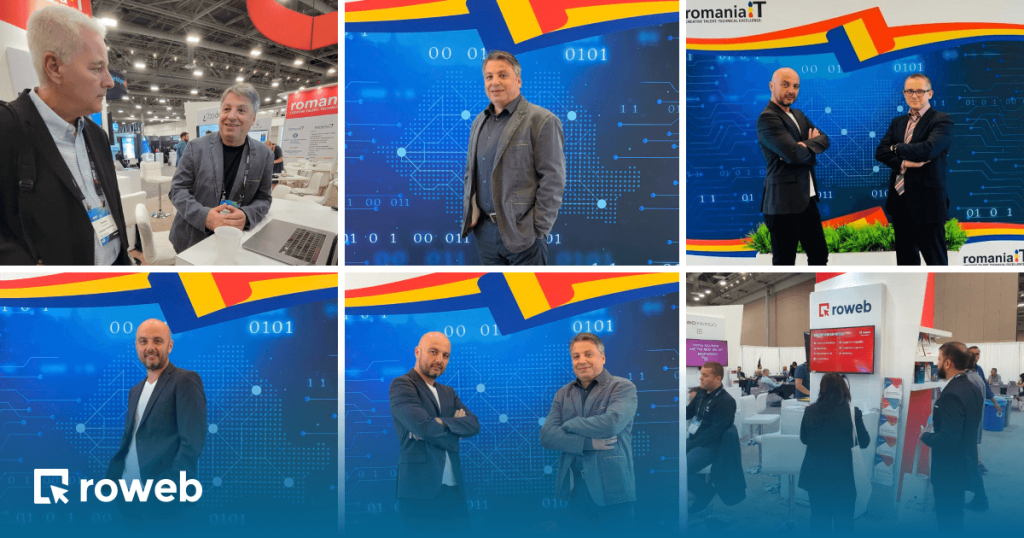 September is over. And so is this year's edition of MWC Las Vegas – one of the best global tech events from the worldwide business agenda. We were there to discover new tech trends, interact with different kinds of business models, network with prospects and potential clients, and meet our partners and clients located in the US (e.g., Spotlight).
A quick recap of what's MWC Las Vegas about:
It's a global event dedicated to Connectivity Unleashed – showcasing how new technologies can transform lives.
Allows participants to explore the latest technology and most cutting-edge product launches.
Allows prospects to meet the exhibitors who bring innovation and inspiration to this year's event.
It's where the ecosystem meets face-to-face to build strong relationships.
It's focused on creating collective knowledge to accelerate technology and drive human progress.
It generates the right context where the mobile ecosystem, technology industry, and vertical industries affected by connectivity come to explore the themes that are shaping our world.
Our Team @MWC Las Vegas 22

Viorel Costea
Co-founder & CEO Roweb

Mirel Ionescu
Senior Partner & Business Developer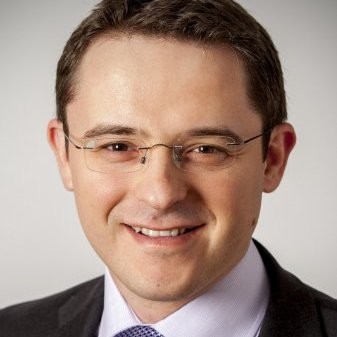 Sebastian Ailioaie
Client Success Director (UK/US)
Highlights of this year's event – Roweb perspective
A business landscape defined through variety – "There was no one-fits-all exhibitor profile to describe the companies that participated at this year's MWC in Las Vegas. From global players to start-ups and bold innovators from all over the world, they were all there, ready to interact, network, and do business." Mirel Ionescu – Senior Partner & Business Developer
Some trends were more visible than others – Trends like 5G Connection with a focus on metaverse, Cloud Net, and IOE – Internet of Everything – gained a special place in every participant's agenda-settings.
Romania perceived as a reliable market – Thanks to our highly qualified developers and our wide expertise (worldwide), Romania continues to be perceived as one of the most reliable providers.
Custom development remains a top-of-mind choice – "In terms of software development, the custom approach remains the wisest way of adopting digital transformation in a company, regardless of its size or industry." Mirel Ionescu – Senior Partner & Business Developer
Exhibitions like MWC's make room for partnerships – Selling software development services (usually) involves a long acquisition process. Along this journey, discussing and rediscussing (with our potential clients) objectives, interests, and opportunities for new developments is mandatory. This time, we've met again a potential client (with whom we also talked a few years ago in Barcelona). Being both (client and provider) in the same place at the same time was a great opportunity to move discussions further and sketch the initial terms of a partnership.
Reinforcing the relationship with our clients – For Roweb, participation at MWC Las Vegas this year was more than being there for potential clients. It was also an opportunity to meet face-to-face again with its clients (located in the US).
"Las Vegas is attractive from so many points of view. We already have a presence in this market – we have an important client here. We came to MWC Las Vegas to reinforce the relationship with our existing clients and discuss with them ways to extend our projects (in terms of teams and new software development opportunities), but also to meet other companies doing business in the US and learn more about the client profile and the local approach. We didn't chase closing deals because they cannot be quantified immediately. It's a long process, and we consider it's essential to participate as often as possible in events like this to generate the right context for doing business. "
Viorel Costea
Co-founder & CEO Roweb
Some of the projects developed by Roweb dev teams for the US market

Custom-built end-to-end ticket sales platform – Relying on top-notch technologies and our senior developers' expertise, we developed an e-commerce & booking system integrated with a wide range of 3rd parties, APIs and websites and able to scale Spotlight business up fast.
Technologies: PHP, Vue.js, MYSQL
Location: USA – Las Vegas

Custom tax extension app with robust security features – Custom tax extension app development for taxpaying Americans – a safe and secure application that quickly gained the users' trust through intuitive functionalities created with their needs in mind.
Technologies: Microsoft.NET Core, Web API, Vue.js, SQL Server, iTextSharp, Microsoft Azure Cloud
Location: USA
Check our portfolio to discover more.
Roweb – as part of the Romanian delegation in Las Vegas
ARIES (the non-governmental professional organization that facilitates the participation of the private environment in the events organized by the state) invited Roweb Development to participate in this program.
Along with 10 tech companies, we were part of the official Romanian delegation, representing our country's business interest in the international market.
"We are constant customers of the fairs organized by ARIES, being one of our main marketing components. We plan to participate in as many fairs as possible to get a real feel of what is happening worldwide in the tech field."

Viorel Costea
Co-founder & CEO Roweb
"It was gratifying to see companies participating at the fair year after year as exhibitors, such as Roweb Development, companies that have realized how important it is to be seen alongside the other big players in the industry. The North American edition of MWC, which this year took place in Las Vegas, represented an excellent opportunity for collaboration and partnership with industry specialists of leading technologies, but also a good opportunity to present and promote products and services to both specialists in the field as well as the general public.
In the coming period, we will start registrations for the MWC Barcelona 2023 edition, where the latest technologies, the latest inventions and innovations in the field, and the most important brands from around the world are revolutionizing the market will be presented."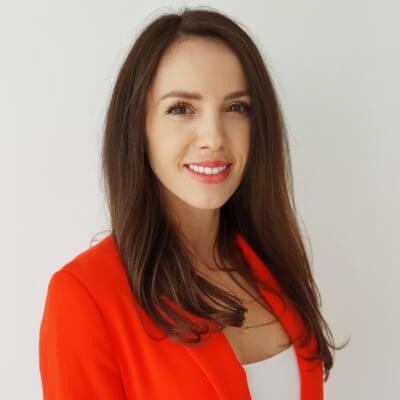 Mariana Rus
Project Manager at ARIES-™