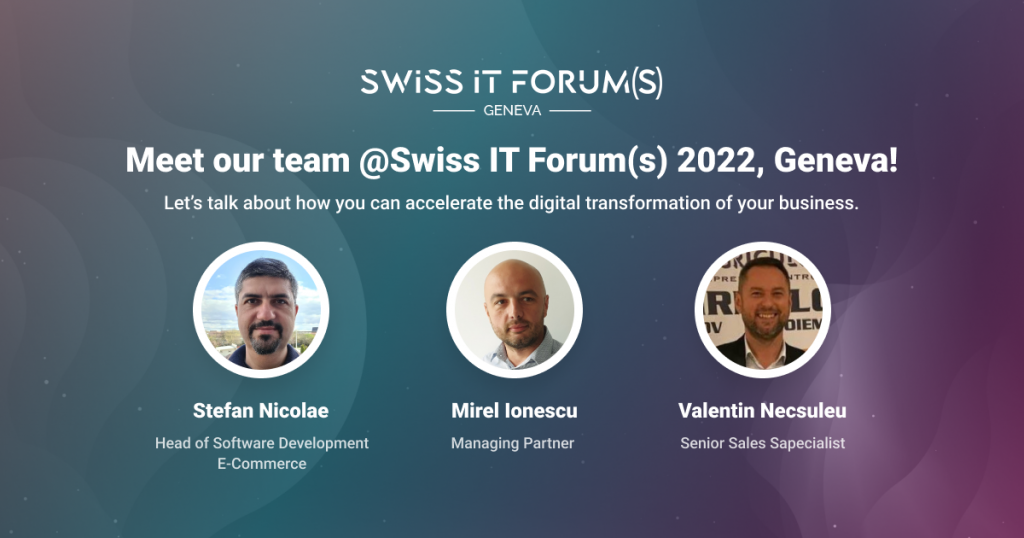 We continue the series of #Business, #Tech, and #eCommerce events with a visit to the country of fine chocolate and where technology is at its ease: Switzerland.
And with the precision of a Swiss watch, we say "we'll be there" at this important event for the software development community: Swiss IT Forum(s) 2022.
Our team decided to participate in the event in Geneva mainly due to previous pleasant experiences.
Some details about the event
For us, attending such an event is a must-have for any software development company that offers digital transformation services.
However, it is a meeting with tradition, both for us – it is not the first time that we are present at the Swiss IT Forum (s) – and for the conference itself.
The event is a mix of a forum – i.e., thematic discussions with important names in the industry – and an exhibition – which offers tech companies the opportunity to present their digital solutions.
This grand event in Switzerland brings together over 120 exhibitors. We are part of this community, and every year, we spotlight some projects from our international portfolio that we have helped keep up with digital changes.
Roweb – exhibitor at the Swiss IT Forum(s) as ATIC representative
We are a 100% made-in RO company and part of Romania's ATIC – Association for Information Technology and Communications.
ATIC – is a non-governmental, independent, apolitical, scientific, and professional organization. Its purpose is to promote collaboration and the exchange of information between its members, starting from the principle of supporting and developing the IT&C sector.
From the position of ATIC member, we believe in the free exchange of opinions of the IT community, supporting creative ideas, and finding digital solutions that bring progress to companies and society.
Moreover, ATIC is the oldest IT organization in Romania (it was founded in 1991) and the one that promotes the interests of the community developed around it.
So together with this organization, we will represent Romania at the Swiss IT Forum (s) on September 20 and 21, 2022, in Geneva.
Mentions from the event agenda:
Conferences on digital transformation;

CSR & Green IT;

Cloud storage and implementation;

DevOps;

AI CRM & ERP.
Every participation in industry profile events is an opportunity for us:
for networking – with a community passionate about tech and IT;

to relate with potential clients interested in complex digital solutions and help them have a more profitable business;

to meet future business partners;

to find out the trends in the field and then keep up with them in our projects.
Some projects from the portfolio that we want to highlight at the event
Digital transformation is not just a simple concept for Roweb. Instead, it is a principle around which we build and develop our business activity, welcoming clients who want:
to save resources: time, money, materials, human resources;

to optimize and organize their work process;

to keep up with changes in the dynamic business environment;

to increase conversions.
And among the clients who managed to achieve the goals listed above, we mention:
CIM Bank – a bank of Swiss origin, for which we developed a secure Mobile application based on biometric data authentication. The app is connected to the company's website, offering a 360-degree banking experience for customers who need to carry out transactions quickly, check their balance, pay bills etc.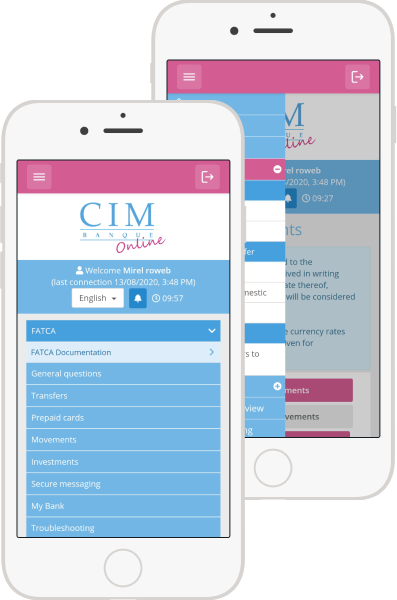 Whise CRM – the most extensive collaboration in the Roweb portfolio (since 2006) and a client that constantly keeps pace with digital changes. Whise is active in the real estate industry in Belgium and has developed with Roweb innovative solutions that interconnect real estate agents with agencies and clients – all in a coherent and easy-to-follow workflow.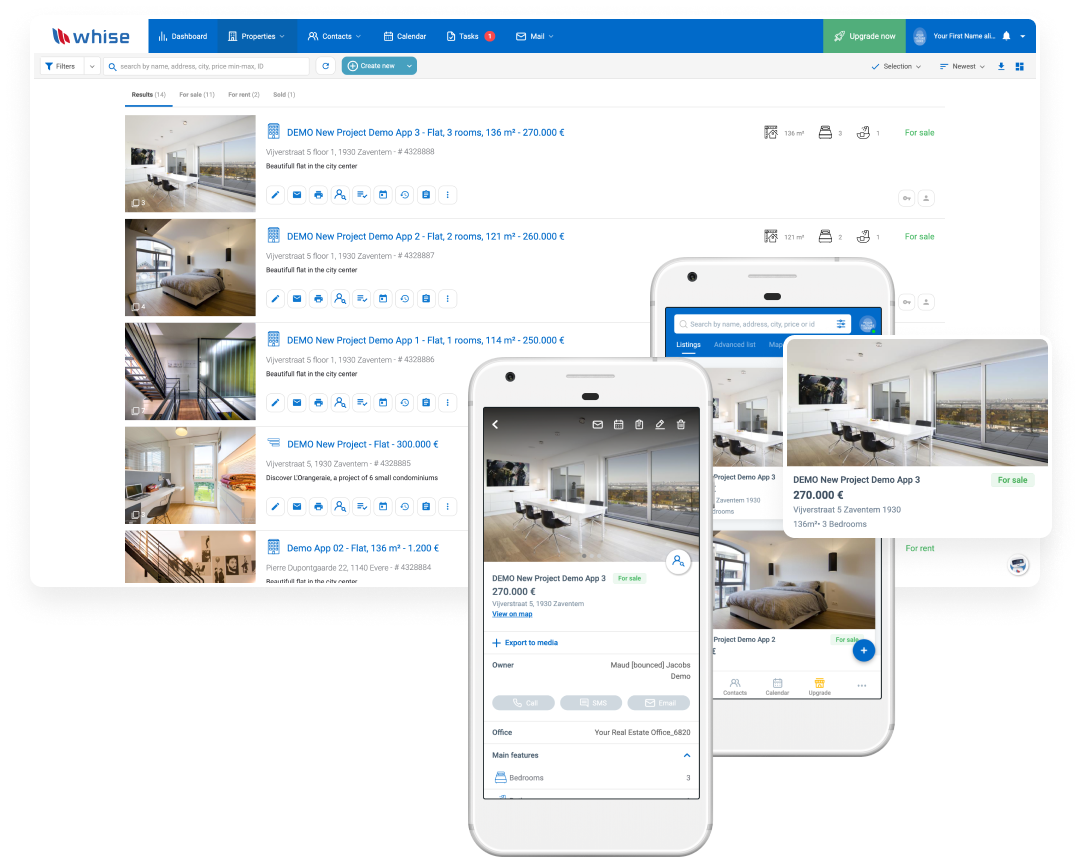 Tourpaq – another project from the Roweb portfolio representing a client that offers software solutions for travel agencies and those who choose to buy vacations from them. We have created several types of intuitive applications or Tourpaq for desktop and mobile. The management system allows the companies to present and promote their offers attractively and for tourists to access valuable information about their trips.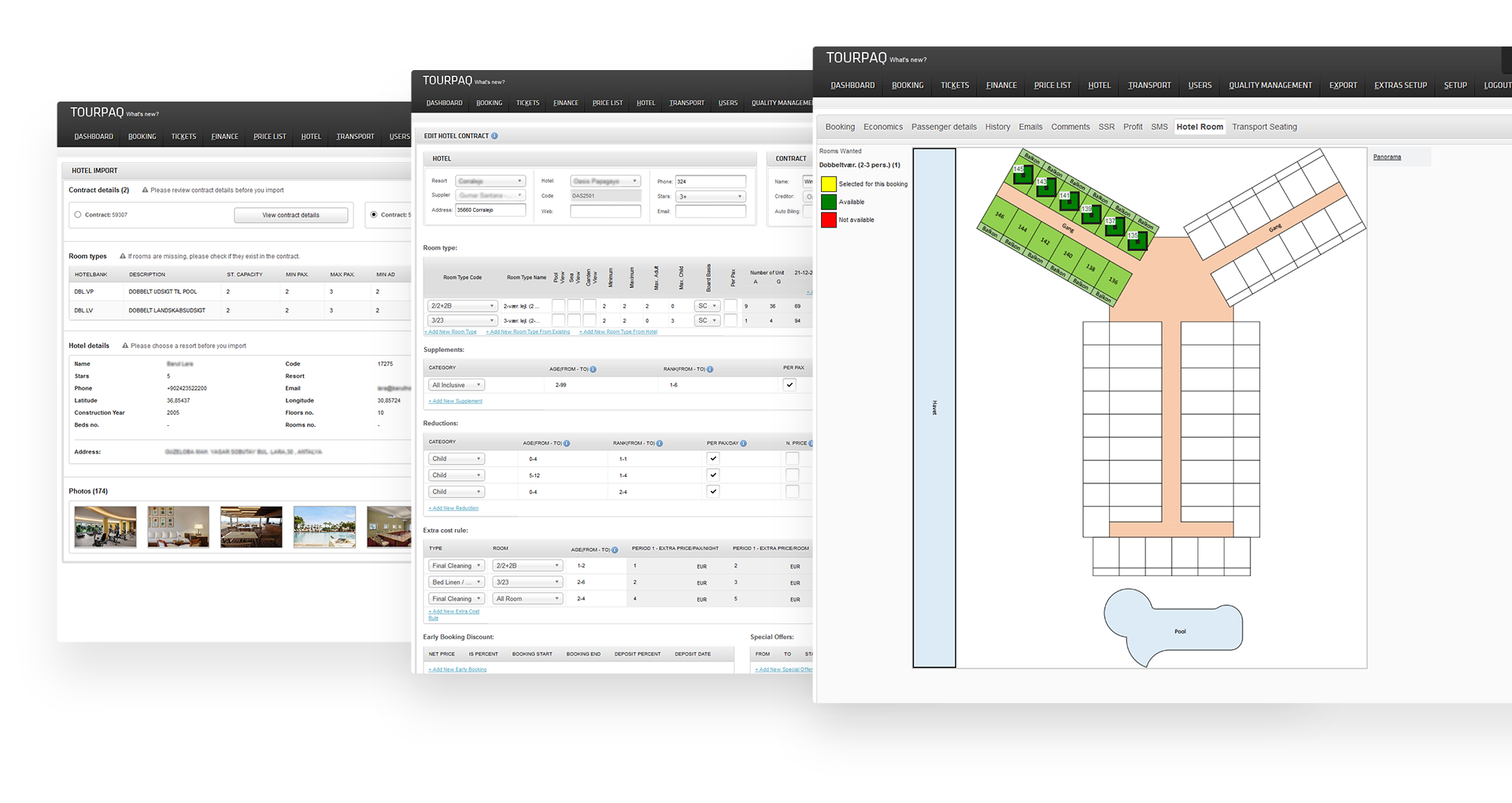 nGage – using the experience of over 18 years, Roweb has developed a series of functionalities for the HR company nGage to give users access to the products and services from the platform. The project's approach included rewriting the code from 0 to correct the errors that prevented the proper functioning of the client's activity and to offer clients access to a new, modern, high-performance system.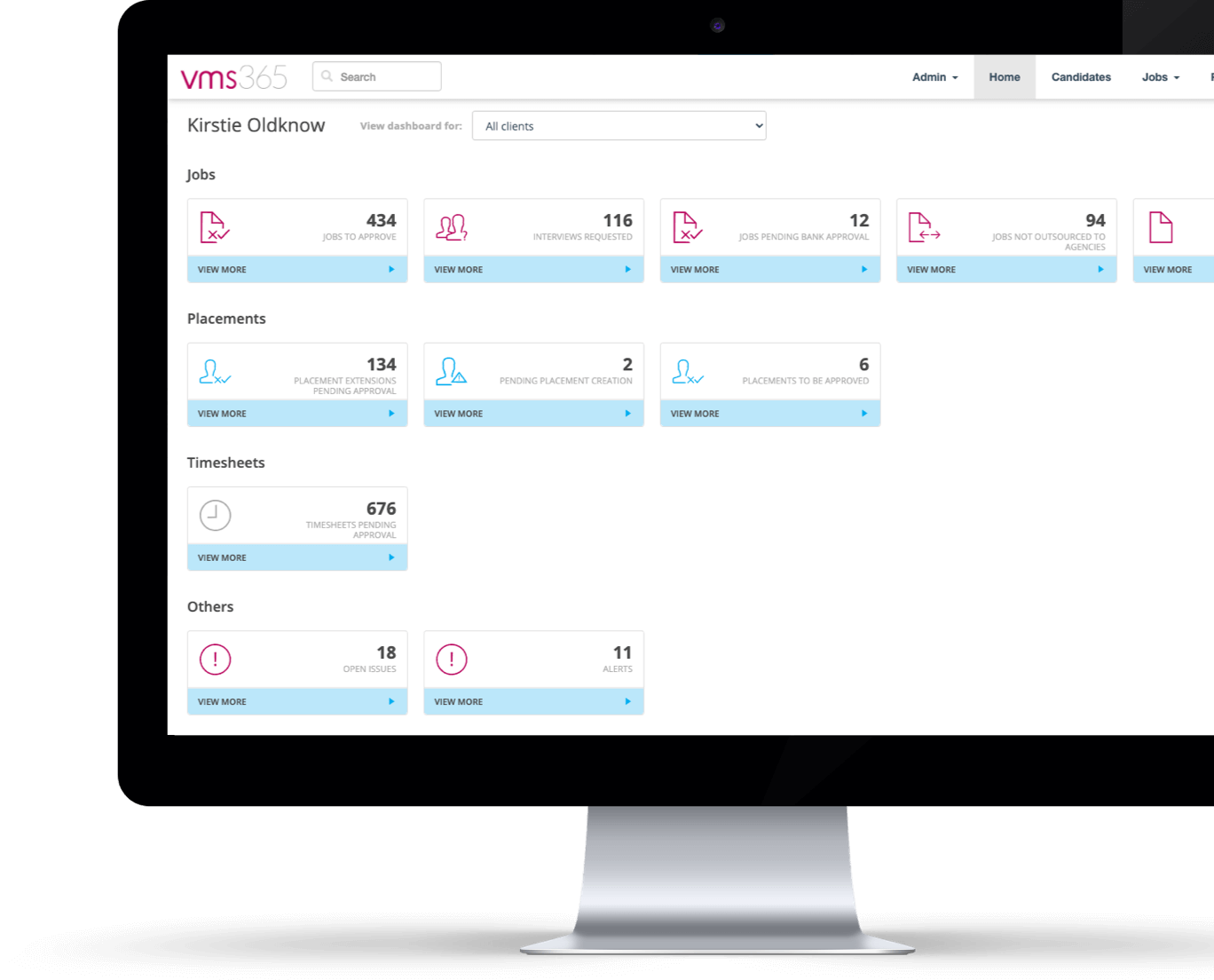 About Roweb – as a partner in digital transformation:
Roweb is a software development company created in 2004.

The portfolio includes clients from over 30 countries, including the UK, Canada, Belgium, Switzerland, Denmark etc.

The project approach starts from three working models: project collaboration, dedicated team model, and staff augmentation.

The Roweb team includes over 130 software developers, most seniors.

Our company has three offices in Romania and a new office in the UK soon.