MWC19 Barcelona is the greatest mobile event in the world. It links the latest innovations and leading-edge technology from more than 2,400 leading companies. This year's line was build across "Intelligent Connectivity". The term is used to describe the top combination of flexible, high-speed 5G networks, the Internet of Things (IoT), artificial intelligence (AI) and also big data.
Roweb's first participation at MWC19 was under the Romanian Pavilion. We benefited from the support of the Romanian Association for Electronic Industry and Software, the Timisoara county branch, and also that of the Ministry of Economy.
One of the first things we noticed is that the event is more than mobile. There is no news that the rapid advancements of technology are shaping a world where mobile connects everyone and everything. This defines highly contextualized and personalized experiences delivered as and when you want them.
Roweb's presence was a dynamic one due to the strong connection between the possibilities that 5G comes powered with and our expertize in the mobile app world.
The enablement of 5G networking is foreseen to be a game changer on many levels. It was everywhere at MWC19. Greater speed, zero latency, faster file transfer, greater user experience are a few of the benefits 5G will bring to the mobile apps.
Our team's experience at MWC19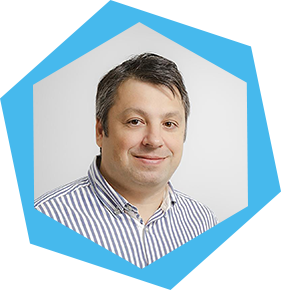 Viorel Costea – CEO
" Whenever major disruptions happen to an industry it is vital to be aware of it. MWC is not only about mobile, but about driving innovation. The Connectivity Theme highlighted the requirements for the 5G technology as well as for the strategic vision overall. Also, the 5G products and services, connected cars, VR, AI, IoT devices and ingenious app ideas made the showcase of the latest innovations."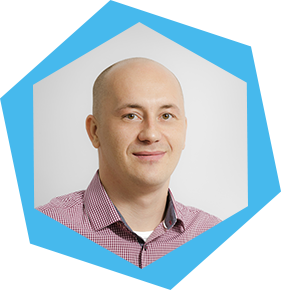 Gabi Rosu – Managing Partner
"MWC19 it was a great event, packed with great opportunities to connect with people from the industry and it offered a wide perspective on the latest innovations in mobile. It's the perfect place to discover leading-edge products and services that reveal how mobile is shaping the future."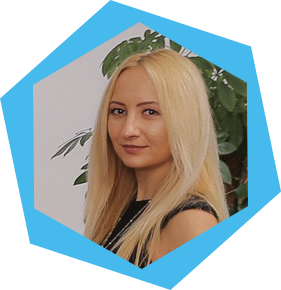 Roxana Irinciuc – Marketing Manager
"As a marketing person, above all, I believe in creating real, authentic connections with your clients and partners. MWC19 is the perfect opportunity for this. You exchange information on the latest developments and you win valuable insights from the industry. Changes in behavior driven by technology have major consequences. Therefore, marketing is a two-way relationship that should constantly evolve."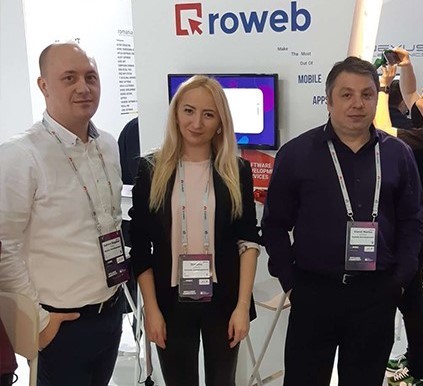 Mobile Aplication Development