You are managing a company in UK and looking for skilled developers for a new project/extending an existing project. What you need is to create a wise balance between profitability, quality, and delivery time. Moreover, your project's objectives are pretty dynamic – so flexibility and fast adaptability are a must-have.
First dilemma: Hiring new developers in UK or…?
Hiring new developers in UK for this project or working with a software development house and outsourcing the entire process? Which is the right choice for you?
Having a quick look over the numbers and reviewing the past year's context in the UK, it's obvious that hiring local the right professional is pricey and difficult.
Take a look at some revealing numbers: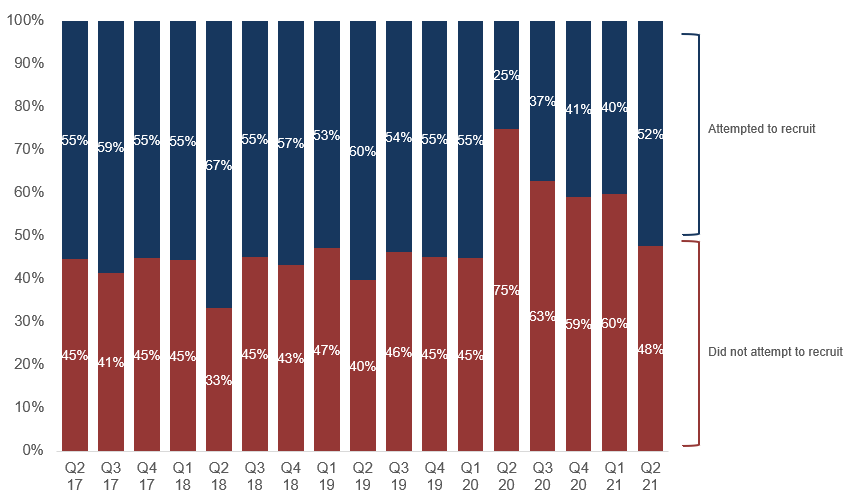 (The British Chambers of Commerce – Quarterly Recruitment Outlook survey for Q2 2021, with responses drawn from over 5,700 firms. The new figures show a surge in the proportion of firms expecting to grow their workforce in the next 3 months, as well as a notable rise from the previous quarter in the proportion who attempted to recruit.)
When it's outsourcing the right solution: Off-the-shelf solutions are rarely a good fit for specific requirements. So what you need is a bespoke software development that must be visualized, designed, and developed from the ground up. (this means a lot of effort in terms of money, time, and knowledge/creativity/innovation). If you don't already have a development team of skilled professionals with wide experience in similar projects, start building it from scratch it will take a while and involve a complex recruiting process. This is that kind of moment when you have to take into account working with a software house (able to provide you with multiple outsourcing options: from dedicated development teams to staff augmentation and project-based teams)
Why counting on offshoring: As a report showed a few years ago, more than half of Fortune 500 companies practice offshore outsourcing as a part of their overall business strategy.
The top reasons notorious companies choose offshore?
The offshoring market adapted and evolved in a great direction, so you have real chances of finding a software house able to build for you fast a dedicated team of skilled professionals;
Costs are significantly reduced when you work with offshore development teams/professionals. Moreover, the pressure of time and team stability is taken over by the provider so that you can be focused on your business;
In the IT field, the language and skills transcend national and cultural barriers, so the risks of bad communication are low.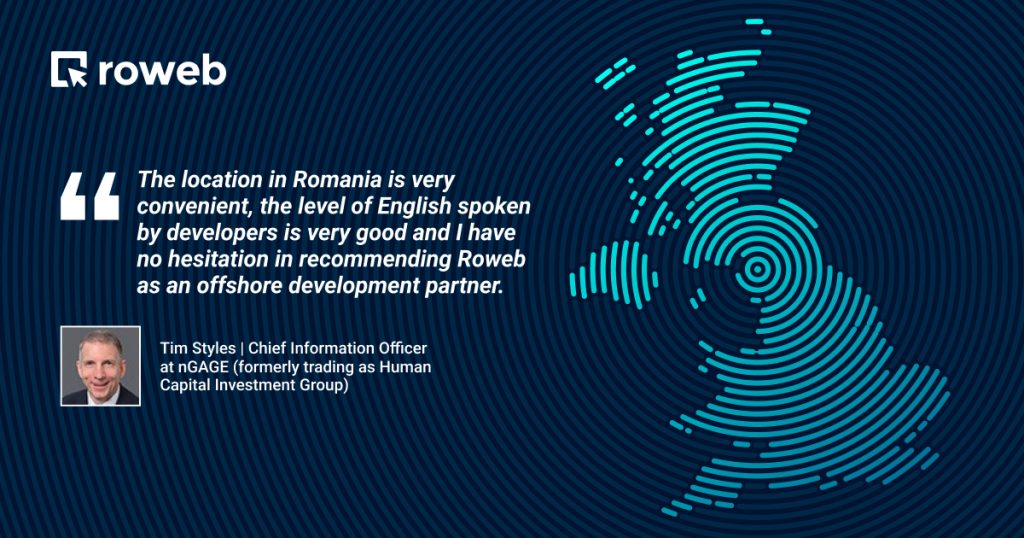 Second dilemma: Who's able to understand better the project's specific requirements?
…and your industry's challenges? A new in-house team? Or an outsourced one?
We have to admit that this is the first drawback mentioned by most of our clients in the consultancy phase. But, paradoxically, this is also one of the top reasons that made them work with us for many years.
So, the first impression may be misleading. The answer stands, in fact, in the teams/professionals' expertise (broad expertise in various projects) and experience (specific experience in a particular industry/type of project).
Highly specific projects developed with (Roweb's) offshore teams: The power of example is unquestionable. So, let's focus on facts: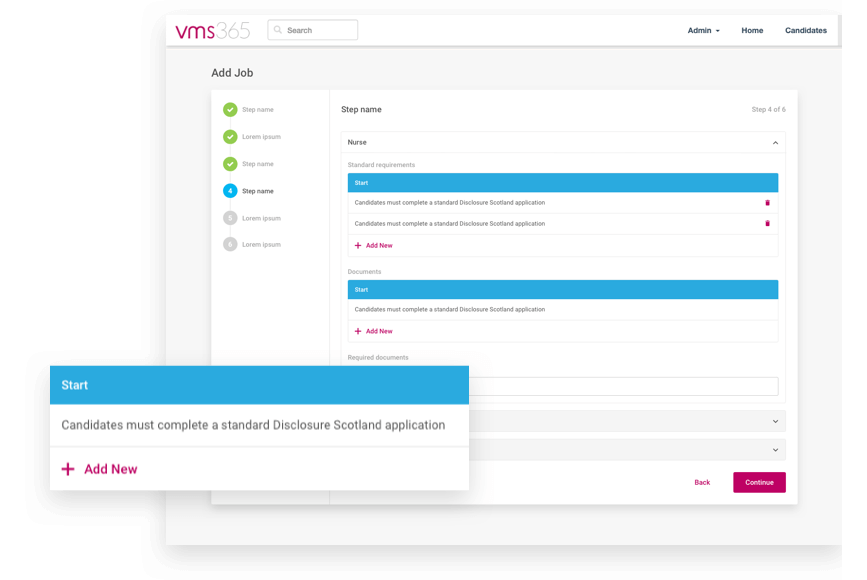 Complete HR platform development (nGage)
HR processes made-easy through extended features and optimizations added on an existing solution: outsourcing processes, communication & invoicing across three levels, involving multiple contractors, clients, and cost centers. (Find out more from this case study)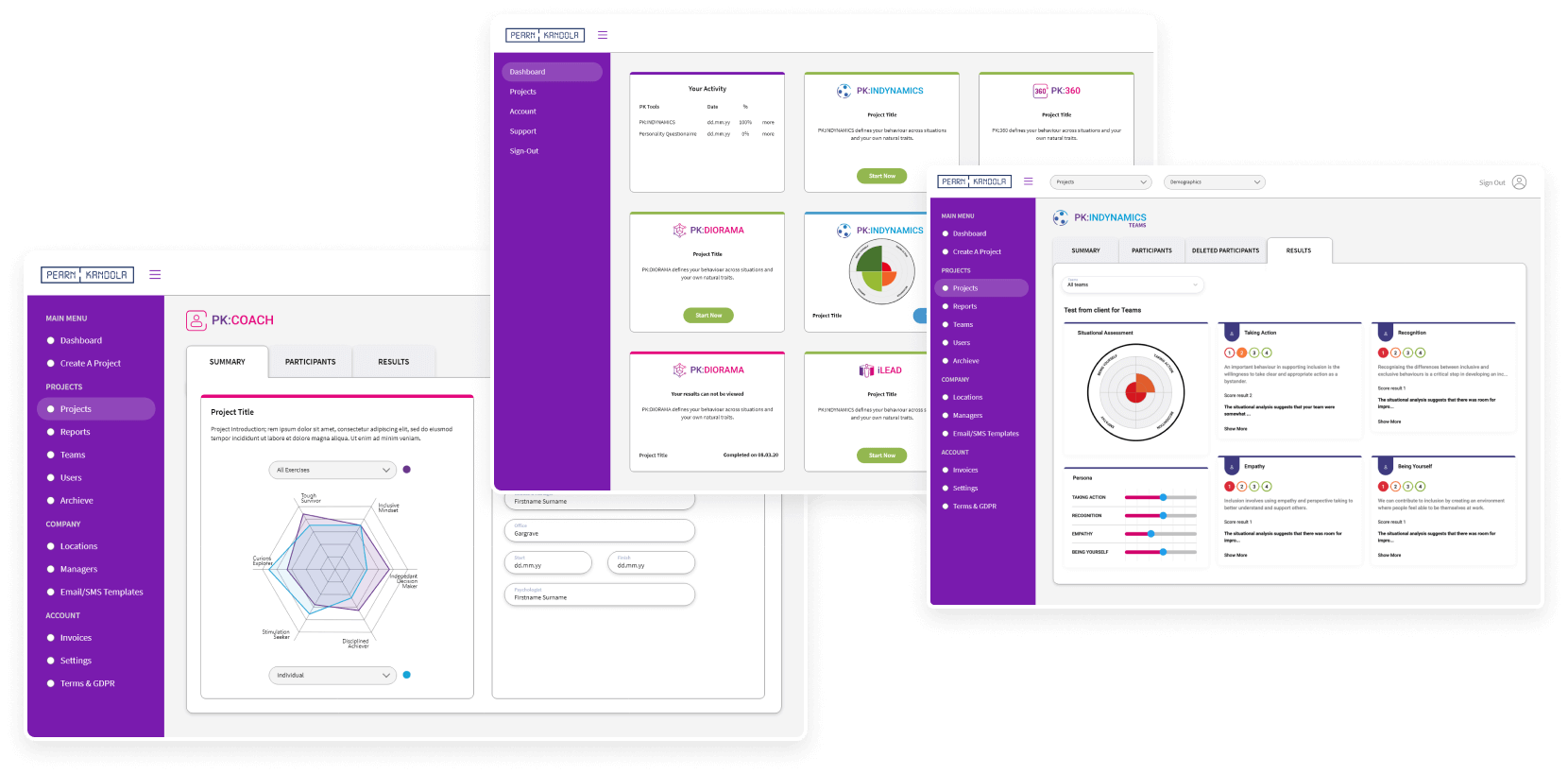 SaaS Platform for Automating Processes & Managing Apps (Pearn Kandola)
A "Software as a Service" (SaaS) application that is able to provide a higher user experience and increase interaction with Pearn Kandola's products at various user levels. (Discover the project's details from this case study)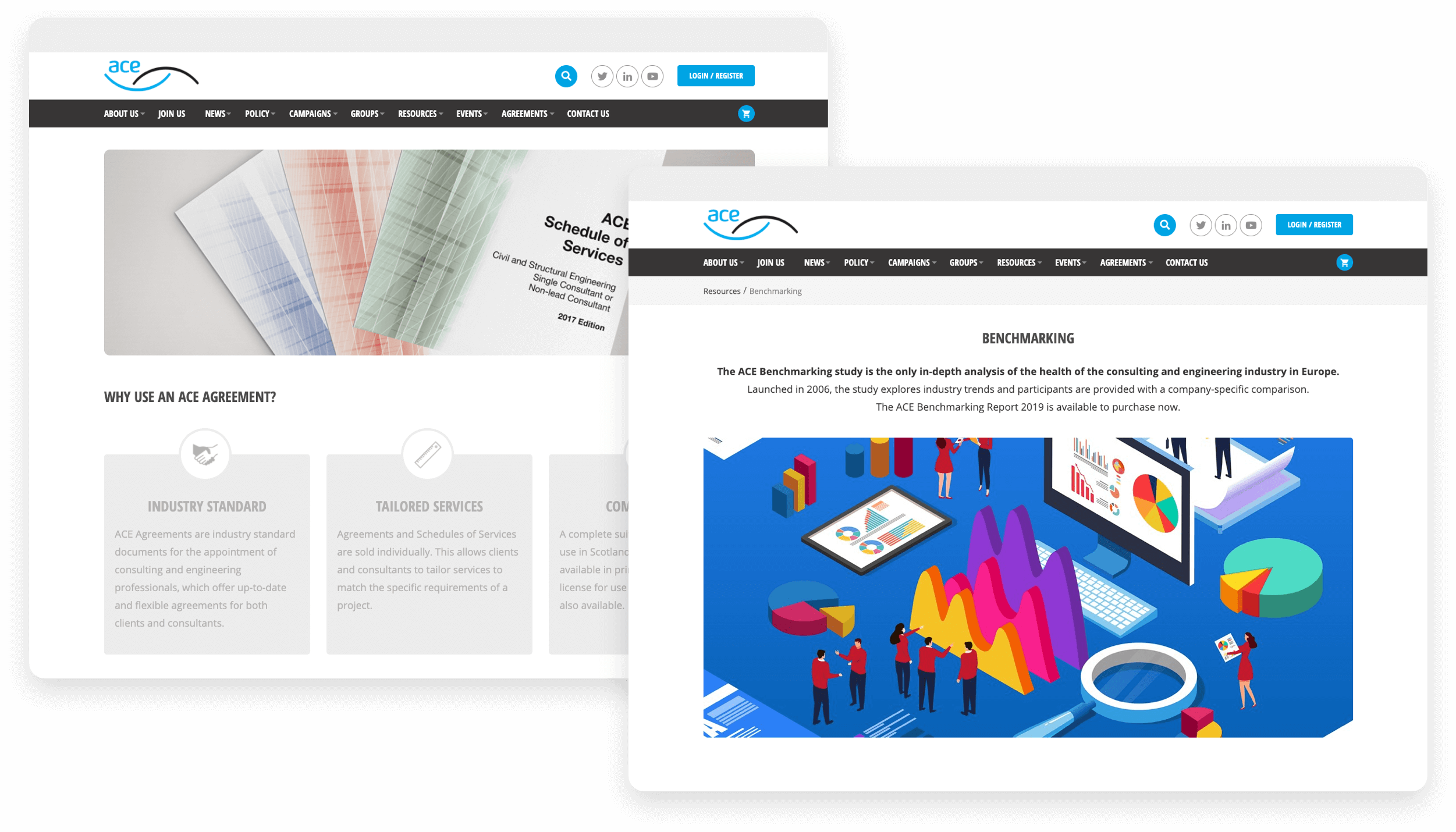 Feature-rich web portal (ACENET)
Launching in a very short period of time (only a few weeks) the updated version of his website across multiple dynamic functionalities and features – including a customized web portal. (See more details on this project)
Third dilemma: How to choose the right provider…
…since are thousands of offshore software development companies out there?
Most of our projects are the results of recommendations. Gaining the clients' trust through our way to do things is an unbeatable promotion for our company.
But contexts like these make our company accessible only for a niche – those who know our clients. So, it is fair enough to wonder: regardless of any recommendation, how can I reach the right provider at the right time?
Things to consider when selecting an offshore provider: Whenever we start a new collaboration, we ask our clients what made them choose to work with us (beyond recommendation). Summarizing their insights, take a look at some criteria they used:
other clients feedback (on external platforms like Clutch or GoodFirms);
experience in business (e.g., at least 15+ experience in software development)
developers' seniority level (e.g., we have about 45% senior developers in our teams);
ongoing projects and long-lasting projects (e.g., our long-lasting ongoing project started in 2006);
portfolio complexity (and types of solutions developed);
industries covered (is your industry in the provider's list?);
technologies covered (modern and reliable – for developing new projects – or specific – for taking over an outdated project).
Offshoring to Romania: how can we help with your projects
Outsourcing models you can rely on:
Managed/dedicated teams – We build for you dedicated development teams (from scratch or related to your existing in-house teams) according to your expertise level.
Staff Augmentation – Expand your in-house staff by outsourcing IT specialists from Roweb.
Project-based teams – We'll work together toward specific goals, while you can count on a full-spectrum project development process and well-defined milestones.
Industries we worked for:
Recruiting & HR
Finance & Insurance
Real estate
Tourism & hospitality
Associations
Transport & Logistics
E-commerce
Marketing
Our differentiator in the offshoring software development market:
familiar with over 30 countries software development market specificity (check out our portfolio to access some of our projects);
no language and cultural barriers (e.g.,. fluent English knowledge across teams);
full transparency cost predictability, and budget control;
long-lasting partnerships with clients (our most extended ongoing project started 17+ years ago);
5-stars ratings on dedicated platforms (Clutch, GoodFirms, etc.);
agile approach to ensure fast development;
able to provide complete and experienced teams (skilled, experienced developers, project managers, business analysts, scrum masters, UX, product owners, specialists designers, QA specialists);
valuable human resources for clients and projects: 45% of our professionals are senior developers.