As we wrap up this year and get ready for the holidays, we take a look back at what we've accomplished in 2015 and there's plenty to celebrate:
Our team grew by 35%, exceeding 60 employees
Our line-up is more diverse, including twice more girls than in 2014
Our 2015 annual Team Building turned out to be the most fun so far and brought everyone from all of our offices together for three days in Albena
The Summer Internship program we held this year trained 60 students, out of which four talented young programmers joined our permanent staff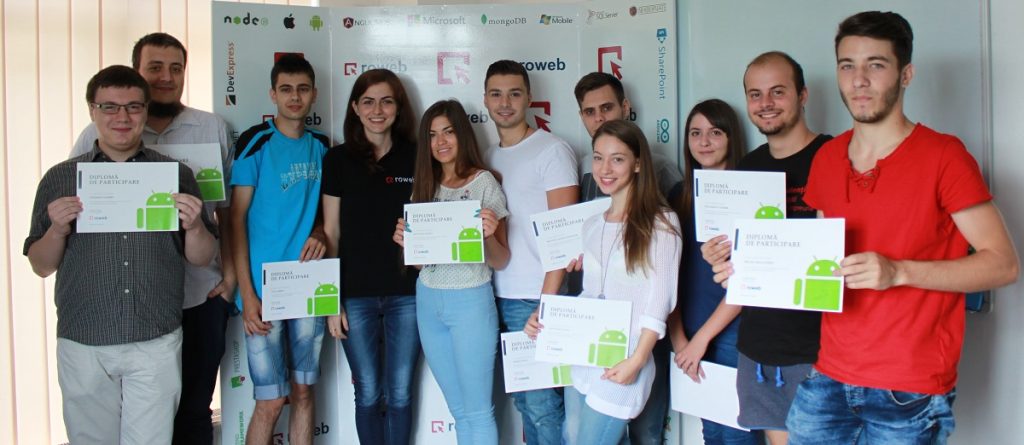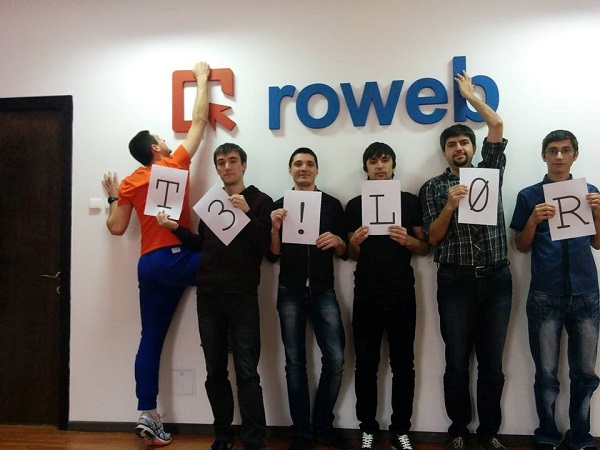 To consolidate our position as leader of the pack, we organized a series of software training classes, on topics ranging from Google Cloud to Agile and QA, as well as free weekly English classes for all of our employees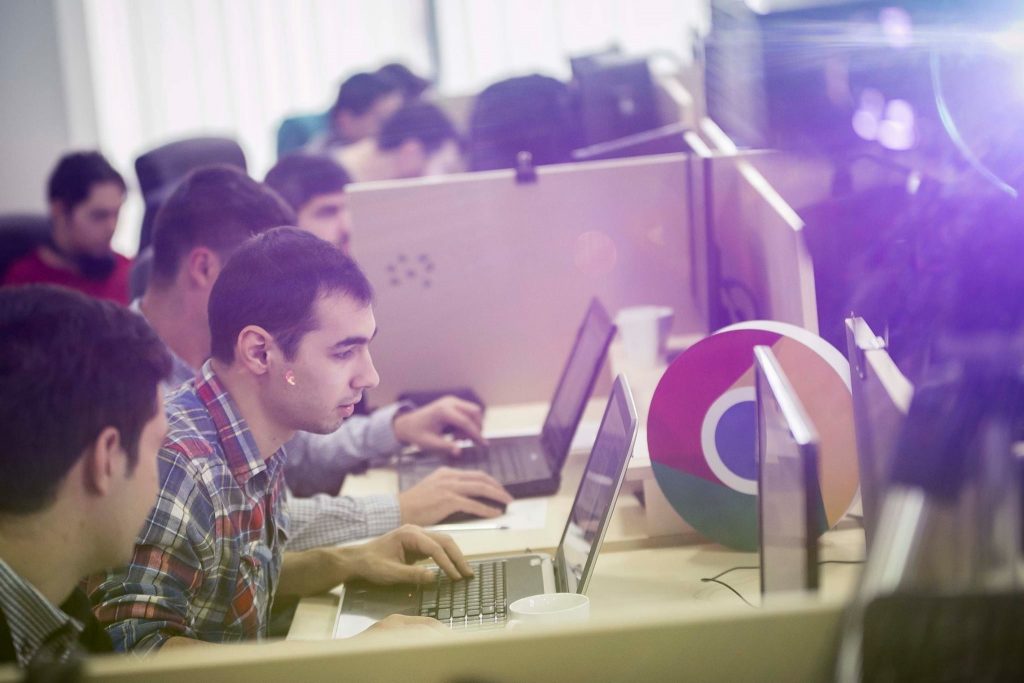 We introduced a new technology into our "arsenal": we're the first software company in Romania to develop in Node.JS
We completed our first IoT project, another premiere for Romanian software services providers

Our Project Manager Gabi Rosu was a rockstar speaker at DevFestRo 2015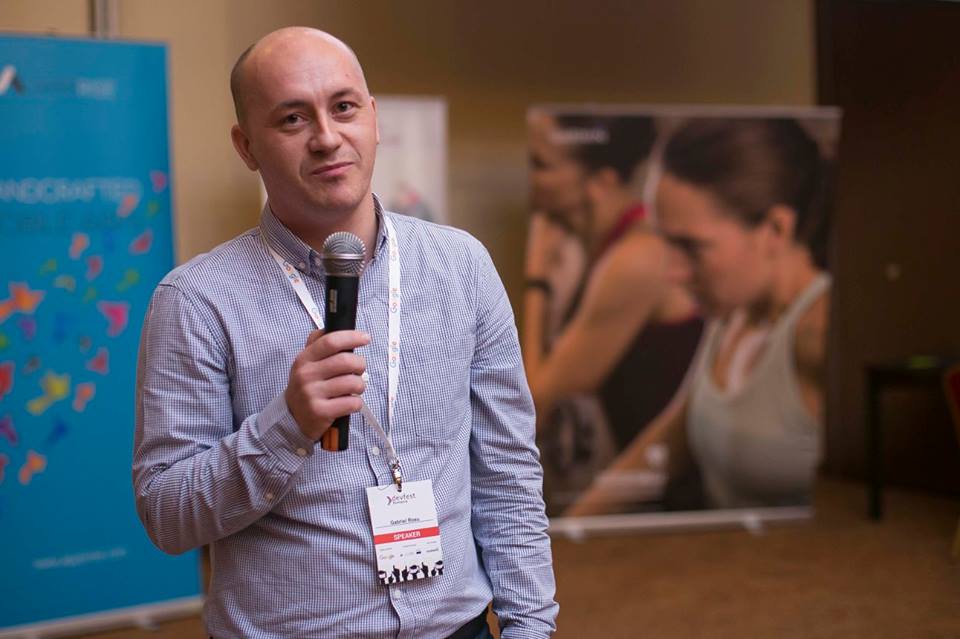 We celebrated all these accomplishments with a fun gathering at our new Teilor office, that brought together almost the entire Roweb family to pat ourselves on the back, sing Christmas carols and award the lucky winners of our special contest, Show us you inner child! During the previous week, everyone submitted photos of themselves from their early childhood and their colleagues had to guess who starred in each photo.
At the "award ceremony", we gave a prize to Mr. Anonymous – the colleague whose identity was hardest to guess, another prize to the colleague that did the best job at guessing who was in each picture, and awarded the Grand Prize through a special sweepstake: everyone that submitted a childhood pic was assigned a number on a panel. Our very own darts champion threw a dart at the panel, which was being held up by his two brave assistants. The lucky colleague whose number got hit by the dart won this year's special award, a HTC Nexus 9 tablet.
We prepared for the holidays by decorating Christmas trees in each of our offices, and taking part in the Christmas in a ShoeBox campaign, to bring a little cheer to those that most needed it. We then gave each other presents in a "Secret Santa with a twist" operation: we got together and each of us described the recipient of their gift until the others guessed who that was, then the recipient had to describe the person that they in turn had prepared a gift for, and so forth, until everyone got their presents.
And to end the year in style, we threw a legendary party!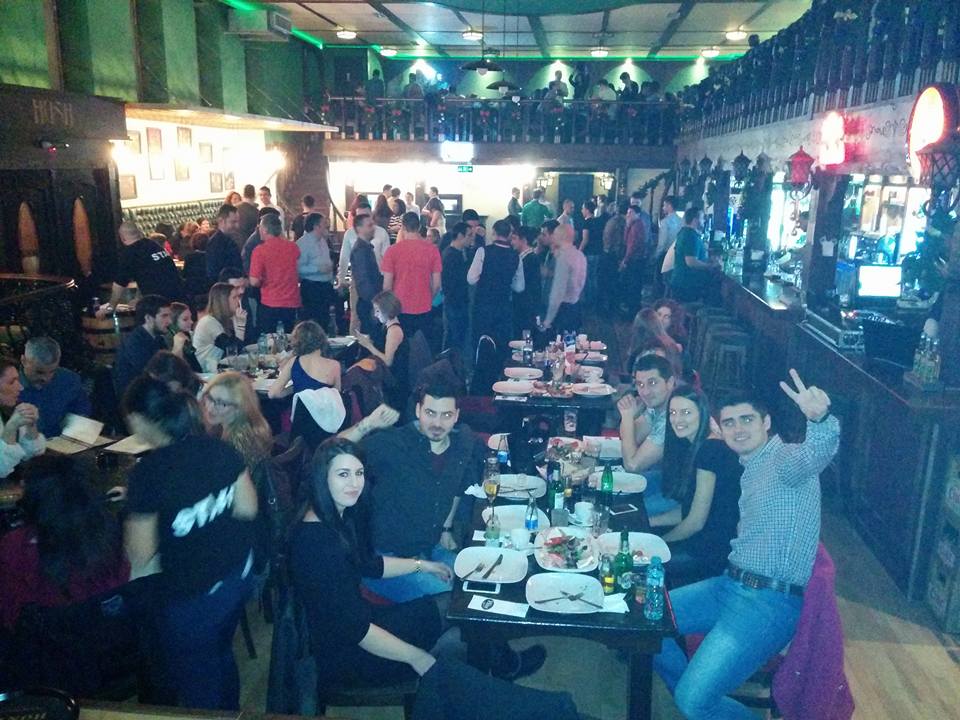 We wish you all Merry Christmas and a Happy New Year and hope you'll follow us in 2016 as well, to keep up with our next adventures!