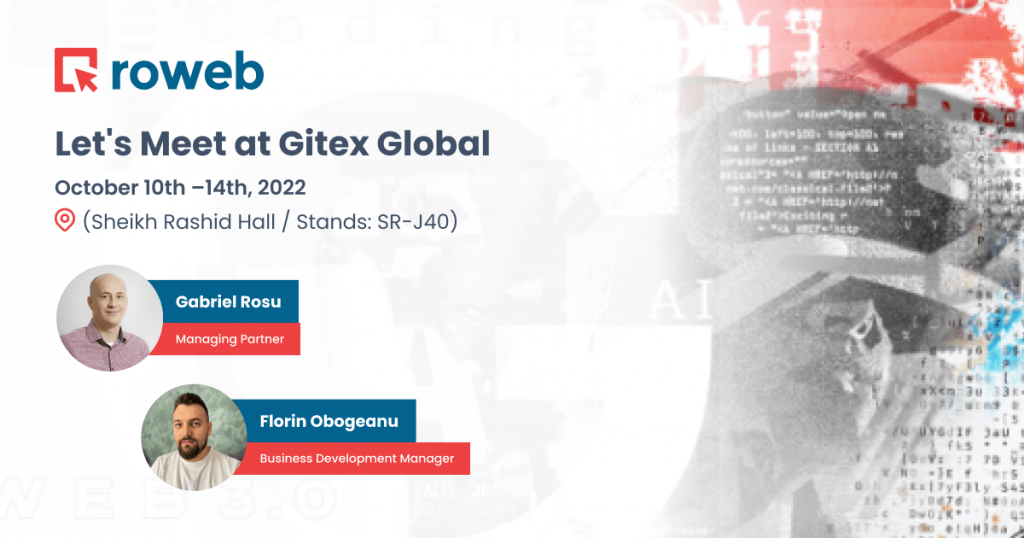 Last but not least, the tech & business event this fall, where we have the pleasure of meeting representatives of companies interested in digital transformation from all over the world, is Gitex Global.
The event takes place in one of the most cosmopolitan cities in the world: Dubai, United Arab Emirates.
Gitex Global is not just a simple event. It is internationally recognized as a real tech show addressed to future-forward thinkers: industry entrepreneurs, organizations, start-ups, investors, experienced IT employees, or those who are just taking their first career steps and are eager to learn.
Roweb participates in the event as an ARIES member.
The Roweb team is part of the ARIES community (Romanian Association for the Electronic and Software Industry). And at the event in Dubai, our colleagues, Gabriel Rosu – Managing Partner & Florin Obogeanu – Business Development Manager – will be part of the Romanian delegation.
ARIES was founded to support the interests of the software and electronics community, nationally and internationally, being a strong voice. The premise from which this community began is the support of partnerships in the profile industry, fair informational competitiveness, and a code of ethics that is respected by all adhering companies.
About Gitex Global 2022
Participation in the event is not a first for our team. Since 2017, we have participated in every edition of the event in Dubai, thanks to the quality networking, the interesting conferences and the quality organization.
However, this year's edition means:
15 tech and business-themed workshops for those who want to improve their level of knowledge;
networking with experienced entrepreneurs and tech representatives willing to share their experiences;
14 conferences that address current topics and launch digital trends in the field;
the possibility to interact with technologies and inventions that will change the digital ecosystem;
over 100,000 participants;
over 400 tech companies from over 170 countries.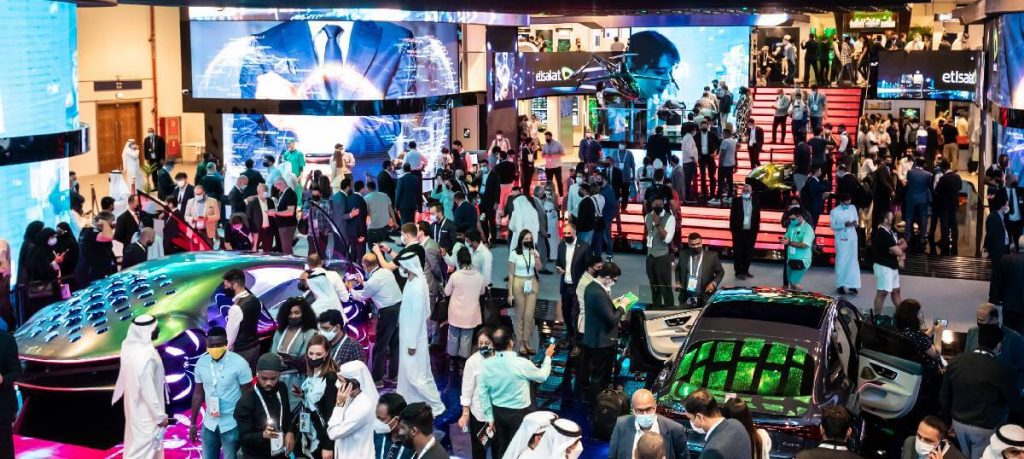 Copyright: www.gitex.com
The main topics of discussion to be addressed at conferences and training sessions:
Web 3.0,
Quantum Computing,
Cybersecurity,
5G,
Cloud Integrations,
A.I.
Also, the companies present at the event will take the opportunity to present their portfolio software products and projects.
At the Roweb stand, representatives of our company will talk about projects such as:
Spotlight – custom ticket sales platform
Status: Ongoing project.
Type of software solution: Relying on our senior developers' expertise, we developed an end-to-end booking system integrated with various 3rd parties, APIs and websites.
Goal: Our client had a different philosophy we bore in mind when developing his solution: a better way to do business in Las Vegas. One that simplified booking in a less invasive way where customers are earned and not bought, with the lowest prices and fewer fees.
Main technologies: PHP, Vue.js, MYSQL.
Whise – Roweb's most extended partnership with a company from Belgium (leader in the real estate industry)
Status: Ongoing project (since 2004)
Type of software solution: CRM and Mobile application (Android and iOS), 3rd party integrations – based on automation
Goal: creating a flexible work environment based on innovative solutions for companies in the real estate industry in Europe
Main technologies: .NET 5 Web API, NancyFX, MSSQL, Elasticsearch.
nGage – Experiences optimized through design and functionalities for a client from Great Britain
Status: ongoing project
Type of software solution: New functionalities for an already existing platform, training, and support, maintenance & technical consulting
Purpose: Simplified HR processes through new functionalities and tools that bring performance in the management process of employees (internal) and candidates/clients (external).
Main technologies: SP.NET, SQL Server, SQL Reporting, jQuery, Telerik UI for ASP.NET AJAX, WebAPI, ElasticSearch, Knockout, RabbitMq, HTML5, CSS3.
Tourpaq – tour operator management system used by companies in the tourism industry and their clients (tourists), developed for a notorious Danish company
Status: Ongoing project
Type of software solution: Platform with the role of managing activities related to tourism operators, intuitive mobile applications.
Purpose: Simplifying the process of presenting the services of travel agencies, managing information and notifications about offers from a single place, correctly informing all types of users, and the ability to communicate and make reservations easily.
Main technologies: ASP.NET, MS SQL Server, ASP.NET, AJAX, WCF.
About Roweb – some details from our presentation at Gitex
The company was founded in 2004 and offers software development services from business analysis to software development and maintenance.
Currently, the team has 130+ experts, most of them with senior experience in the field.
The primary industries for which we develop software solutions are tourism, HR, real estate, banking, consulting, and retail.
There are various projects developed by Roweb experts: enterprise applications, web platforms, CRM, Mobile applications, and eCommerce platforms, and they are generated based on the client's needs.
Our activity is mainly on international projects for clients from Dubai, Great Britain, Belgium, Denmark, Germany, Romania, USA, Holland, France, Switzerland, and Canada.
Brief Recap of the event in Dubai:
Location: Dubai World Trade Center – Sheikh Hall
Event date: October 10-14, 2022
Roweb representatives: Gabriel Rosu – Managing Partner & Florin Obogeanu – Business Development Manager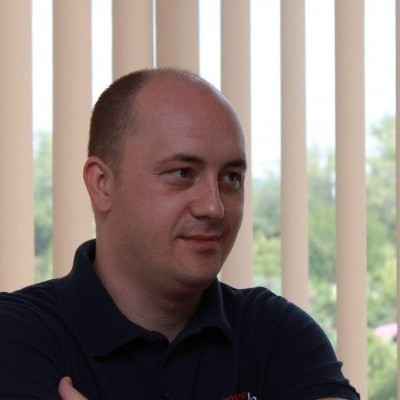 Gabriel Rosu
Managing Partner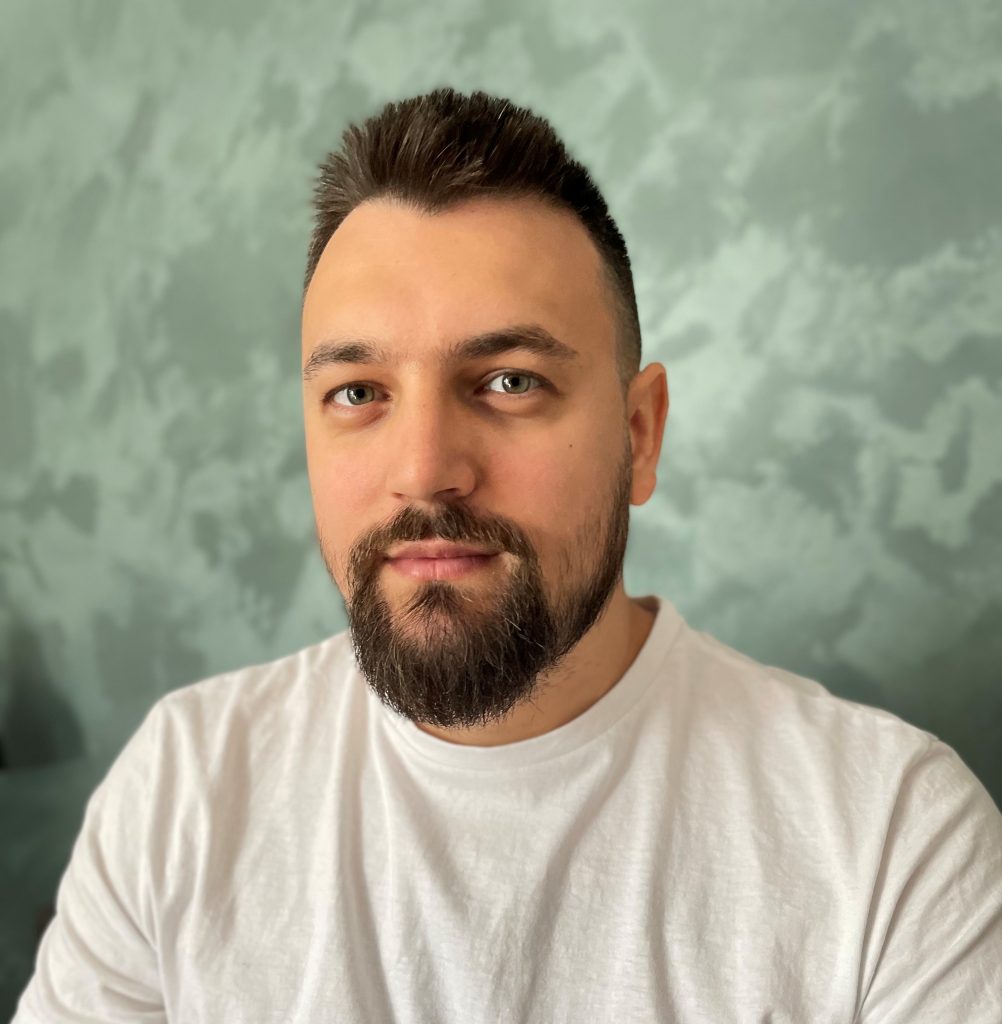 Florin Obogeanu
Business Development Manager