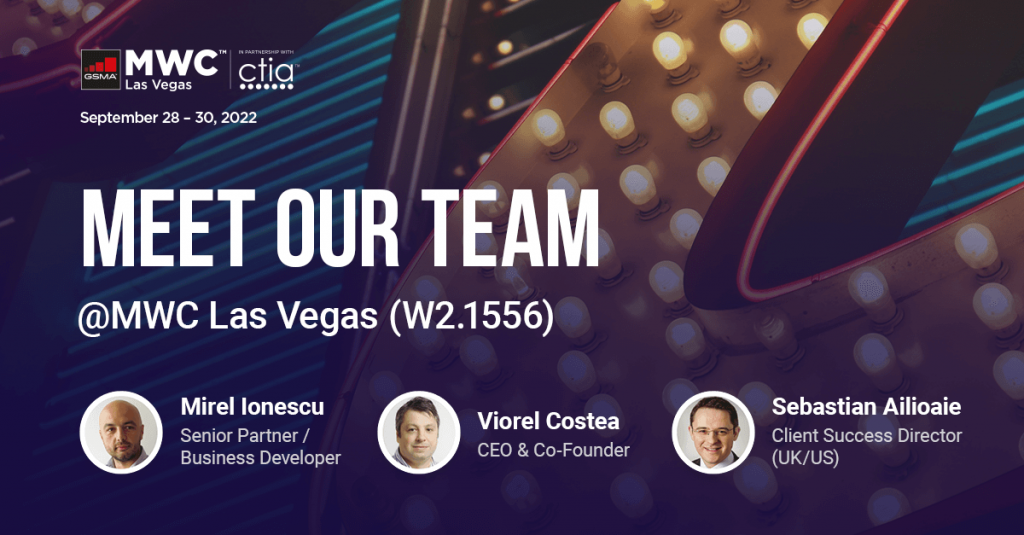 The next event on our business schedule this fall is MWC Las Vegas – famous as the most influential connectivity event in North America.
And our decision to participate in the event is related to the fact that an important part of the clients in our international portfolio is from the USA (you can check some examples below).
Thus, it is an excellent opportunity to enjoy countless networking experiences in one of the most famous destinations for entertainment.
Besides that, we all know that trends in technology, digital transformation, mobile applications, and more start in the USA. So, our visit is also related to the important names that we will meet at the event (expert thought leadership).
Last but not least, we have to admit that we think of the USA with a slight melancholy because the first projects that we developed with our software teams also started from there.
About the MWC Las Vegas event
It is not the first time we have participated in MWC events, and we return with pleasure every time. And although not much has passed since the MWC Barcelona experience this spring, we can't wait to see what the new MWC experience in Las Vegas brings.
This year's location is impressive. The organization team booked a stunning venue that offers visitors and exhibitors a range of great facilities and a brand-new experience. Here are some key figures:
huge space for attendees – no more or less than 600,000 square feet for the expo area;
a convenient location – closed to Las Vegas landmarks and airport;
ultimate safety measures thanks to the state-of-the-art air quality;
ample and welcoming space for conferences – 150,000 square feet of meeting; rooms;
200+ expert speakers and influencers in the digital area.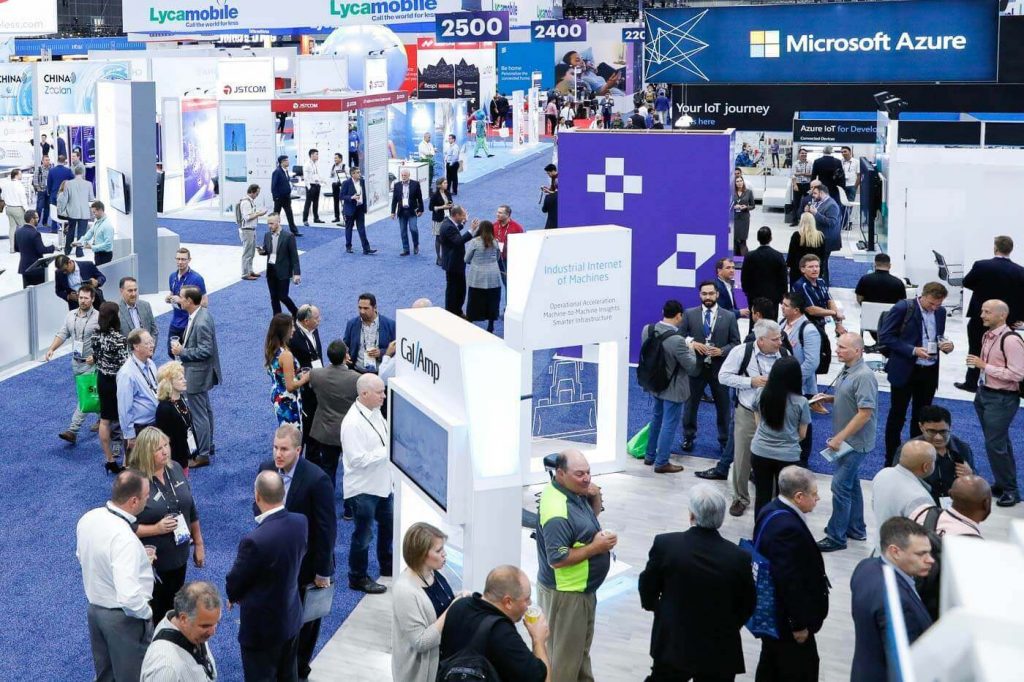 Copyright: https://www.mwclasvegas.com/
The event will last three days and will start on September 28. More precisely, it is about three days in which we will meet face to face to explore themes that are shaping the digital world and that we also find very attractive. Thus, we are eager to join the conferences about:
5G Connection with focus on metaverse and web3.0 – a topic debated all over the world;
Cloud Net – a must-have innovation for all the businesses which want to keep up with the fast-moving digital industry;
IOE – Internet of Everything – a concept whose popularity has also grown a lot lately;
Tech Horizon – a result of the collaboration between mobile connectivity and cross-industries.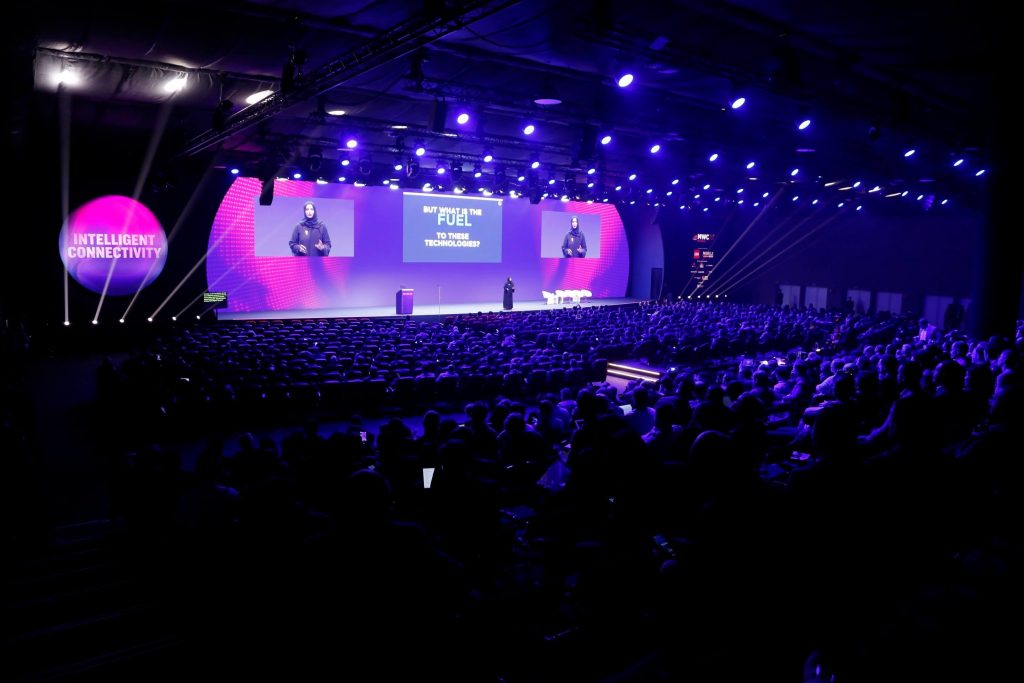 Copyright: https://www.mwclasvegas.com/
Some of the USA projects we will talk about at our exhibition stand at MWC Las Vegas
We are ready to exhibit, explore and learn. However, every business event is an opportunity for us to grow and improve our services, but also to bring into the spotlight our main projects and clients.
Custom built end-to-end ticket sales platform (Spotlight)
Relying on top-notch technologies and our senior developers' expertise, we developed an e-commerce & booking system integrated with a wide range of 3rd parties, APIs and websites and able to scale Spotlight business up fast.
Technologies: PHP, Vue.js, MYSQL
Location: USA – Las Vegas
Custom tax extension app with robust security features (FileLater)
Custom tax extension app development for taxpaying Americans – a safe and secure application that quickly gained the users' trust through intuitive functionalities created with their needs in mind.
Technologies: Microsoft.NET Core, Web API, Vue.js, SQL Server, iTextSharp, Microsoft Azure Cloud
Location: USA
Check our portfolio to discover more.
Some of our Mobile projects we will talk about at our exhibition stand at MWC Las Vegas
MWC Las Vegas is an opportunity to highlight the experience of our Mobile team, which is made up of dedicated software developers who work on Android, iOS, or cross-platform applications.
Here are a few examples.
Cloud-based CRM web & mobile app development (WHISE CRM)
Our longest-standing partnership (since 2006) is based on a dedicated team model: an ongoing development project for providing a flexible and modern real estate work environment for multiple countries/markets.
Technologies: ASP.NET, React, Elasticsearch, Azure, Docker
Location: Belgium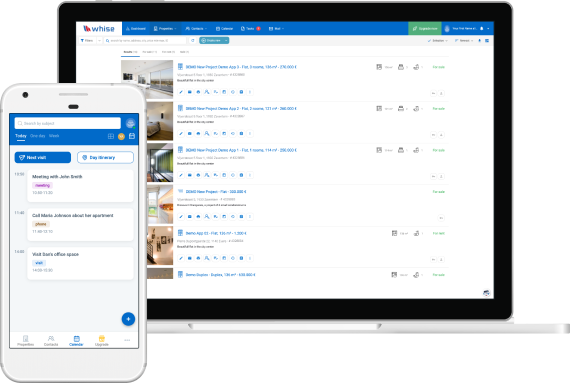 Top-notch tour operator management system for a leading Danish agency
Tourpaq is a Tour Operator Management System that enables users to manage everything that has to do with their activity from a single dashboard. The client is one of Denmark's largest tour operators, and we have been working together since 2008.
Technologies: ASP.NET, Web API, MSSQL, React Native
Location: Denmark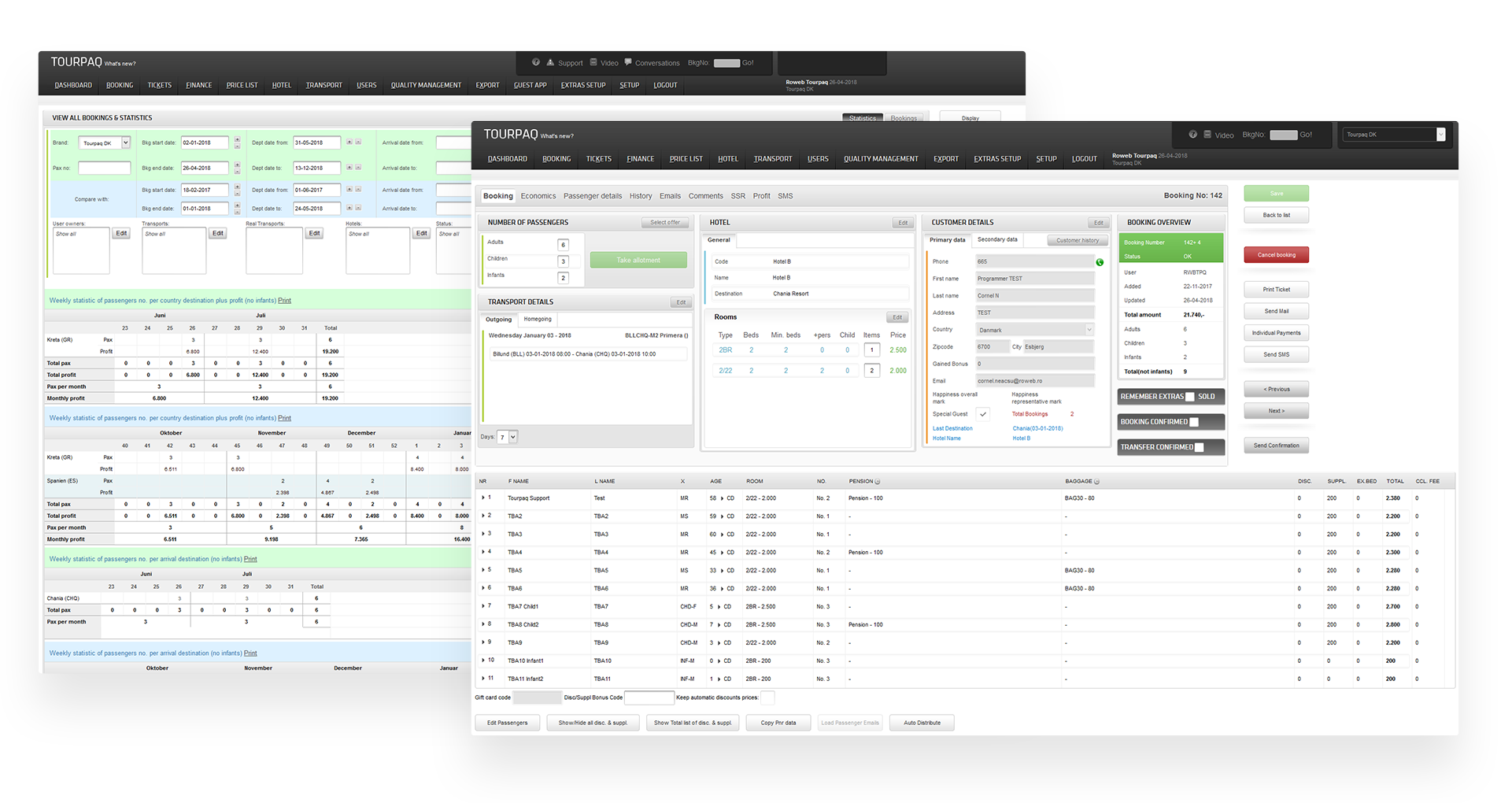 Key digital transformation solution focused on covering mobility users' needs (Mobile App developed for notorious Swiss bank)
We developed a mobile app that helps the client to offer a 360° banking experience through extended capabilities and safe & secure services.
Technologies: Swift, Java, Android, ASP .NET Web API
Location: Switzerland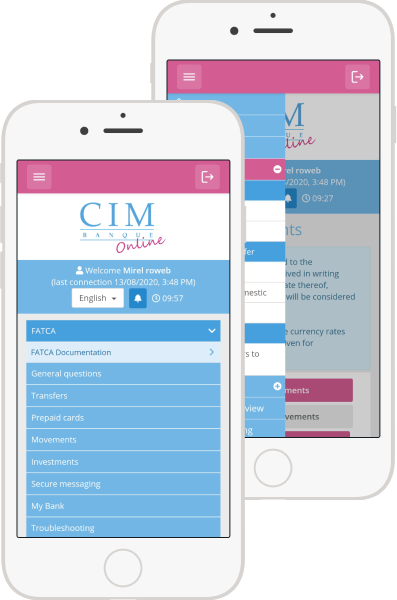 Our USA clients trust our company for:
providing custom and reliable software development – optimized cost, increased efficiency, mitigated risk, and enhanced security;
covering end-to-end digital transformation needs – from business analysis, consultancy and architecture, to post-implementation testing and maintenance;
providing valuable dedicated teams – over 50% of our software developers are seniors;
covering all the roles needed in projects – experienced developers, project managers, product owners, business analysts, scrum masters, UX/UI designers, QA specialists, IT consultants, cloud masters;
wide expertise in various verticals and markets – we develop solutions using all mainstream tech stacks technologies;
minimal language & cultural barriers – 20 years experience in working with worldwide clients – fluent spoken and written English for most of the team members;
full transparency & involvement – cost predictability, budget control, and agile approach for a fast and streamlined development.
We also remind you that the event in Las Vegas will be broadcast live on Linkedin. And we will keep you informed of what is happening on the blog and our Social Media pages. Stay tuned!