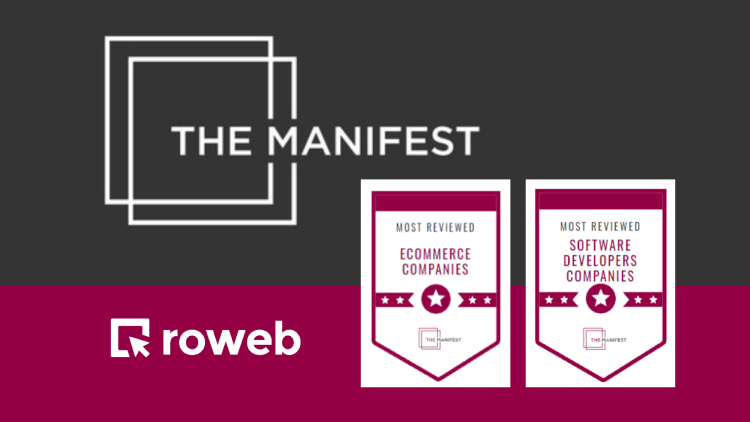 We've just been featured in The Manifest report as a top company in Romania.
This time, Roweb is listed as a top company with two awards: Most Reviewed E-commerce Company & Software Developers Company by TheManifest.
Both awards are the results of the great feedback received from our customers directly on the platform.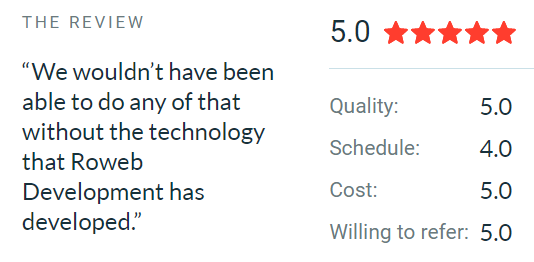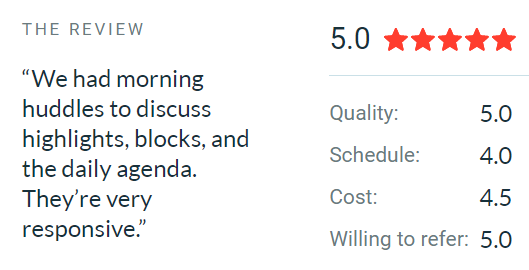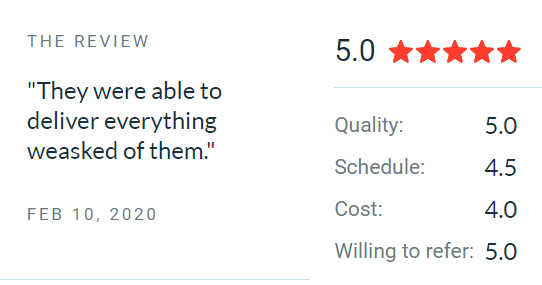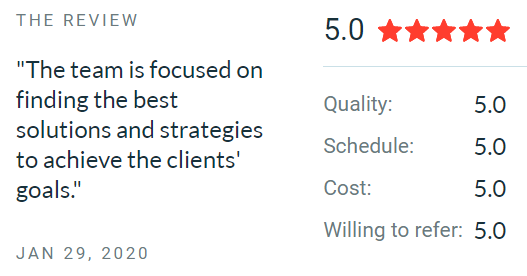 Through these awards, Roweb's most reviewed service providers are celebrated on The Manifest. The core criteria for granting these awards is obvious: most recommendations from clients throughout 2021.
Considered as one of Europe's fastest-emerging digital economies, Romania continues to see significant progress in its IT sector. Experts report that the sector plays a key role in sustainable medium- to long-term GDP growth for the nation.
In this inaugural recognition, The Manifest highlights the dedication of service providers that landed the most number of reviews.
"We are honored to celebrate the outstanding drive and commitment of Romania's most recommended B2B companies," said Clutch Sales Development Representative Laith Masri.
"Despite challenges, these firms showcased their unyielding perseverance. They've been great assets to the country and our team is proud of them."
About The Manifest
The Manifest is a business news and how-to site that compiles and analyzes practical business wisdom for innovators, entrepreneurs, and small and mid-market businesses. Use The Manifest as an approachable tour guide through every stage of the buyer journey. With three main offerings – data-driven benchmarks, step-by-step guides, and agency shortlist – The Manifest strives to make your business goals a reality.
Other awards gained by Roweb on reviews platforms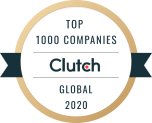 Top Development Partner on the 2020 Clutch 1000 – Roweb has been recognized as a top Software developer on the Clutch 1000, the most exclusive award, representing only the top 1% of companies listed on the site. (read more)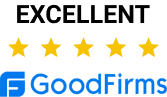 Rated with 5 Stars by GoodFirms – Roweb is rated with five stars – Excellent by GoodFirms. Our rating is excellent, thanks to our incredible customers who recommend us for our qualitative work. (read more)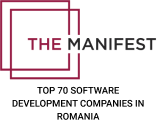 Top 10 Software Development Companies in Romania by The Manifest – Roweb is listed among the top 10 software development companies in Romania by The Manifest! We were recorded based on the quality of our projects and the satisfaction of our clients. (read more)

Top Development Partner in Bucharest, Romania by Clutch – Roweb was named among the top B2B providers in Bucharest, Romania, by Clutch! We were graded based on our quality, attention to deadlines, pricing, and overall project management skills. (read more)