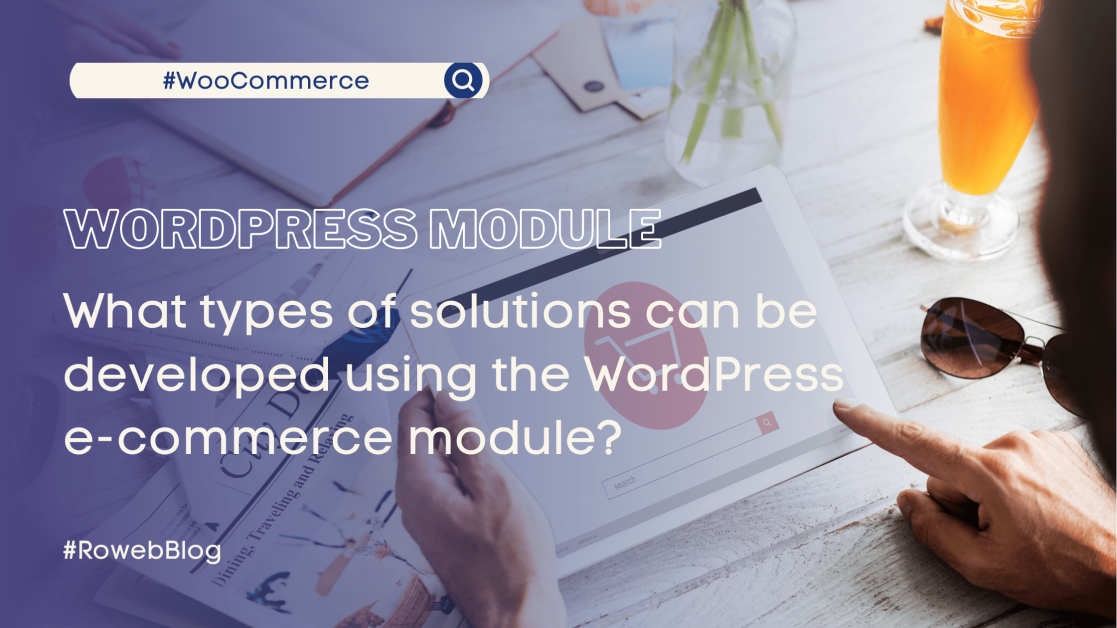 Due to its popularity and the generous list of advantages offered by WordPress, many entrepreneurs choose to try the modules developed by this platform. And the most common WordPress module choice is WooCommerce, which is used to create online stores.
However, WooCommerce has stood out in the e-commerce industry because it can quickly transform an ordinary website into a complex online store. It is perfectly compatible with WordPress and offers a wide range of functionalities for managing products, orders, and payments, making it ideal for businesses of all sizes.
To clarify things, here are some of the most well-known solutions that can be developed based on WordPress modules, starting with WooCommerce.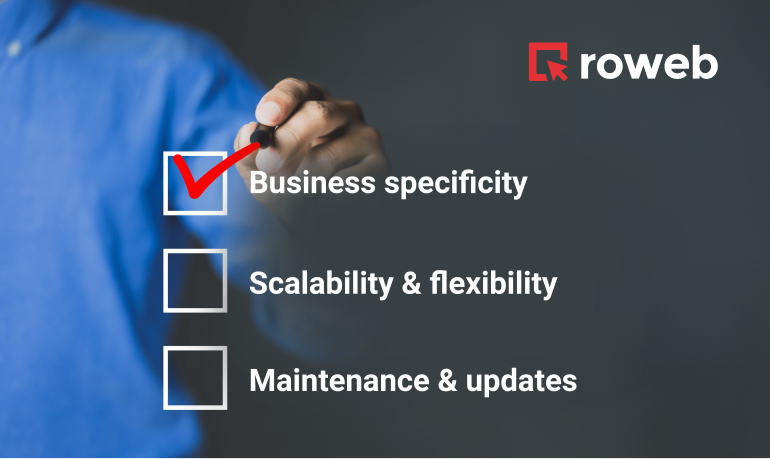 Why take details into account when choosing a WordPress module for your business?
Before reviewing the solutions that are based on WordPress, we must specify which aspects to take into account when you want to make a choice:
The specifics of your business and the industry in which you operate: depending on the products or services you want to offer buyers, you can decide what WordPress solution suits you.
Thus, our first recommendation is to conduct an extensive analysis of business needs (yours and your clients'). Sometimes, a simple online store developed with WooCommerce can be sufficient. In other cases, a more complex platform, which can also be developed with WooCommerce, which can also be developed with WooCommerce, is required.
This platform involves a series of more advanced functionalities and integrations with other modules that streamline the buying process.
Scalability and long-term strategy – the decision to develop a solution based on a WordPress module must start from the intention to grow and develop the respective business. Otherwise, you can make an investment that later turns out to be insufficient.
And although initially, you may have the impression that you have saved, in time, you will see that you will have to increase the costs to recover and reach the result you really need.
Maintenance and upkeep – the more complex the e-commerce solution, the more you need maintenance and support services. So choose, right from the beginning, to establish with the development team what it can offer you after creating the functionalities.
At the same time, keep in mind that another advantage of using WooCommerce as a WordPress module is that it benefits from the support of the extended WordPress community.
Regular updates and continuous improvements ensure security and performance, making WooCommerce a reliable choice for anyone who wants to build an online store.
Why is Woocommerce preferred by e-commerce business managers and what other modules are of interest?
Carrying out a brief analysis of the e-commerce industry in Romania and abroad, I noticed that not only the investments of entrepreneurs are continuously increasing, and the diversity of solutions chosen by them is also constantly developing.
And here are some details that we want to specify regarding the top picks based on various WordPress modules.
Online stores developed with WooCommerce remain among the most attractive solutions. By creating an online store using the WooCommerce module, you can efficiently sell products and services with an intuitive process management panel.
The advantages offered by WooCommerce include extensive customization of products, easy management of orders and inventory, integration with various payment methods and the possibility to expand functionalities with the help of WooCommerce extensions.
Thus, you can offer your customers product variants, promotions, reviews and evaluations, all in a friendly and secure interface.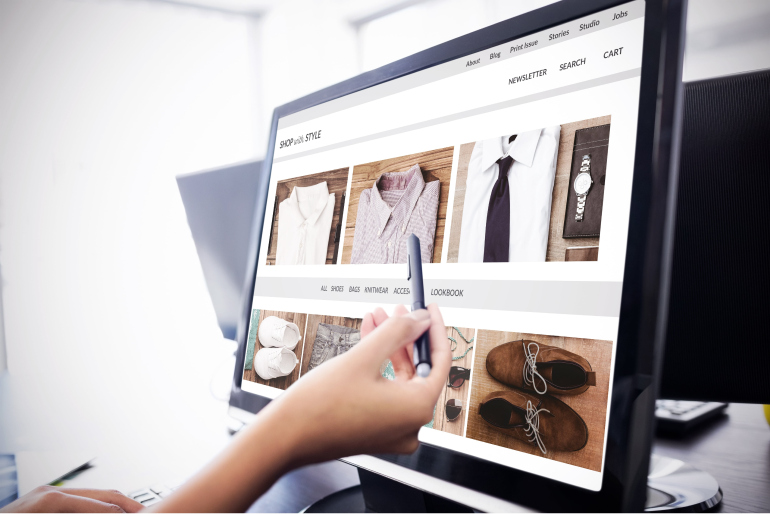 What types of businesses are suitable for an online shop based on WooCommerce?
The WooCommerce-developed store is suitable for any business that sells products directly to consumers. Whether you sell clothes, jewellery, food, cosmetics, electronics or household products, WooCommerce offers a versatile platform to display your products and interact with customers.
Blog and content with the Jetpack module: Using the Jetpack module, you can create an engaging blog to post attractive content. Benefits include social sharing features, site speed optimization, attack protection and traffic analysis tools. You can also add photo galleries, videos and other multimedia elements to enrich your content.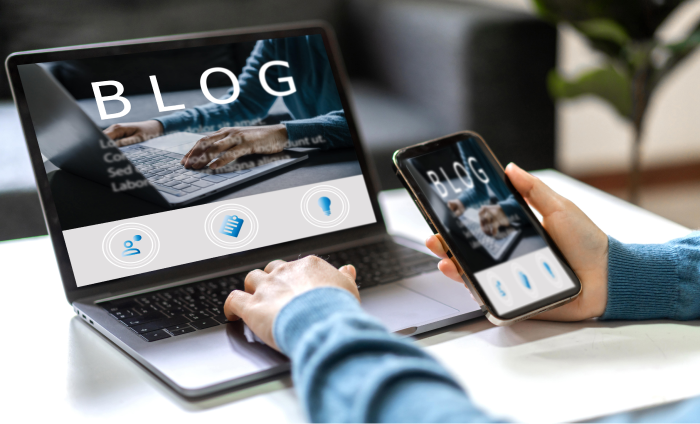 What types of businesses are suitable for such a blog?
Any business. Regardless of its specifics, adding relevant content can represent a method of awareness, promotion and even sale of the products and services offered by a company.
Learning portal with LearnPress: With the help of the LearnPress module, you can develop an online learning portal that will attract relevant traffic. Benefits include creating and managing courses, lessons and quizzes. You can offer graduation certificates, track student progress and allow interaction within the community. In addition, integration with payment methods can turn the portal into a source of income.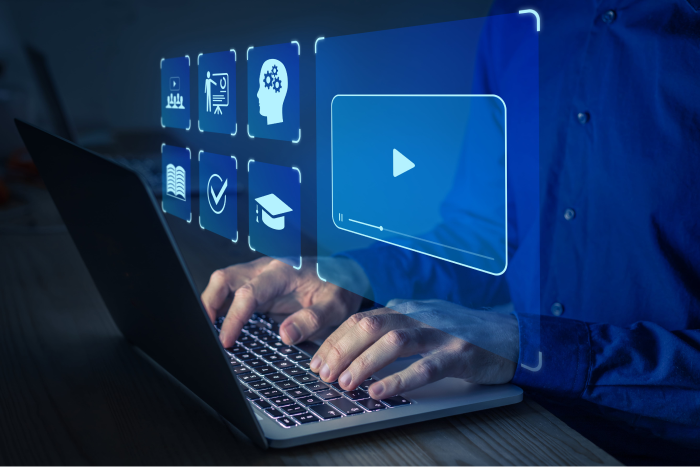 What types of businesses are suitable for such a blog?
To those who want to educate the community and provide various information for a fee. It can be businesses such as private schools, companies whose activity is related to personal development, professional training companies, etc.
News platforms with the possibility of subscribing to the newsletter developed with MailPoet: Using the MailPoet module, you can create a newsletter subscription system to transmit relevant information to those who subscribe.
The advantages include the creation and sending of newsletters, the segmentation of the audience according to interests and the automatic sending of welcome messages or various promotions. You can maintain an effective communication channel with your readers and customers.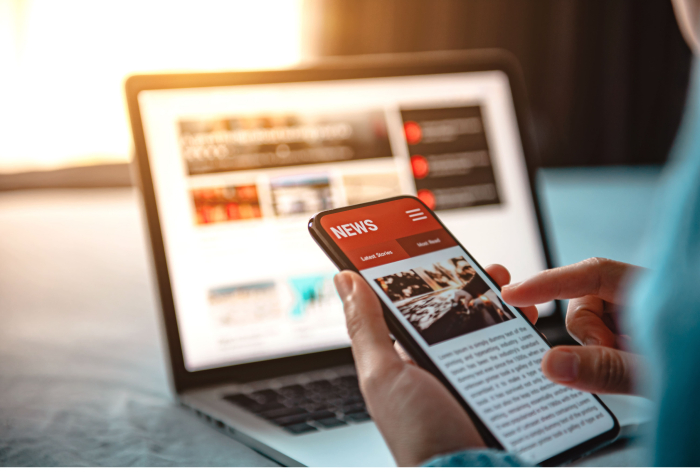 What types of businesses are suitable for such a platform?
To all those who want to transmit relevant information. It can be about televisions, magazines or newspapers with online activity, which need to easily reach their audience.
Reservation and appointment platforms with the Bookly module: Using the Bookly module, you can develop an online reservation and scheduling system, very intuitive for those who use it. Advantages include the possibility for clients to make appointments in real-time, automatic confirmation of reservations by e-mail and easy calendar management. You can customize the services and allow customers to choose different service providers.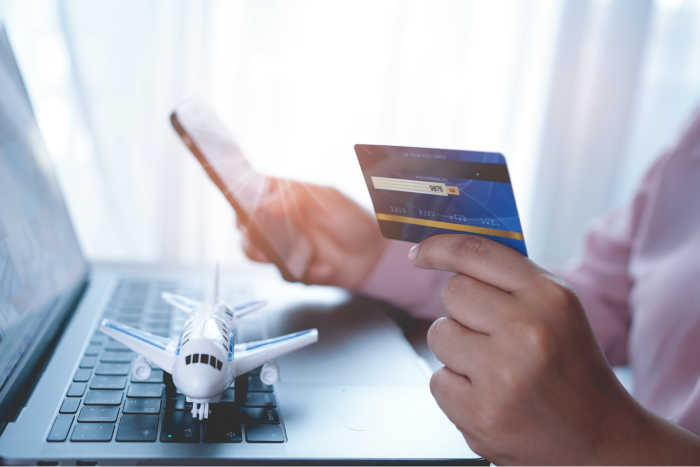 What types of businesses are suitable for such a portal?
To all those who base their activity on reservations, such as travel agencies, accommodation places (guesthouses, hotels, private properties), real estate companies (which have properties for rent), etc.
These are just a few examples of a generous range of solutions you can develop with the help of WordPress modules. Each solution brings its specific advantages and functionalities adapted to your needs. And precisely for that reason, correctly identifying needs is an essential first step.
E-commerce solutions provided by the Roweb team (including WooCommerce)
The Roweb e-commerce team has experience developing various solutions using various technologies based on WordPress modules and custom solutions.
Here are two examples from the portfolio:
O'Mac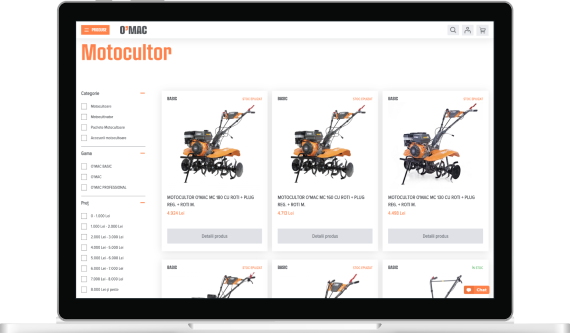 O'Mac represents a national network of stores selling tools and machines for agriculture and gardening. Initially, our team was involved in a project to create a modern e-commerce website adaptable to different devices to display the entire catalogue of O'Mac products.
Thus, initially, we developed the website using a fully customized platform to meet the specific requirements.
As the business evolved, the client realized the need for a solution requiring more optimization. Following the development team's efforts, which established a trusting partnership with the client, the O'Mac website was recognized and appreciated by obtaining the award at GPeC in 2015, being designated the best e-commerce website in the specific category: " House, Garden and Tools".
Bookcity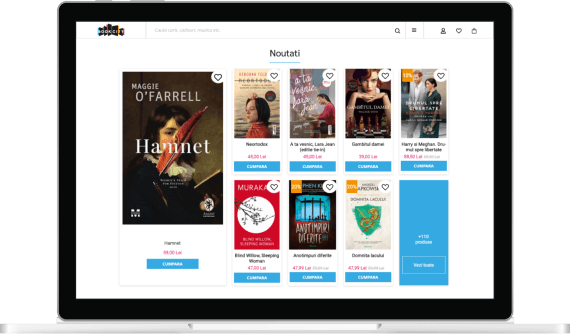 Bookcity represents a chain of bookstores recognized on the national market. Founded in 2011, the business started with a physical bookstore in Brasov. Later, it expanded to other cities in Romania and entered the online environment by launching a webshop-type website.
The main product of the Bookcity brand consists of books, while the product range also includes gifts, stationery, games, music and movies.
To offer a complete and functional solution, our team considered several objectives related to the client's needs: creating an intuitive website structure, focusing on the purchase process, synchronising business objectives with development requirements and design concepts, adapting existing models to suit specific needs, etc.
About the Roweb e-commerce team
For project development, we use dedicated e-commerce teams – primarily based on developers with over 10 years of experience in the industry.
All the solutions developed within the e-commerce department start from a careful analysis of the business and each entrepreneur's specific needs, emphasising custom solutions with intuitive design.
Roweb developers work with modules based on WordPress technology and technologies that allow complex, custom solutions, such as Magento 2. In addition to development from scratch, the team offers migration services from one platform to another.
The e-commerce portfolio is in continuous development. The team has experience in various verticals and industries: Real Estate, Banking, Retail & E-learning, Tourism, Horeca, Administration, Tools and Decorations, Clothes and accessories, Jewelry, etc.
And if you are also looking for an e-commerce solution based on WordPress modules or any other e-commerce platform, ask for a personalised offer from our dedicated team.