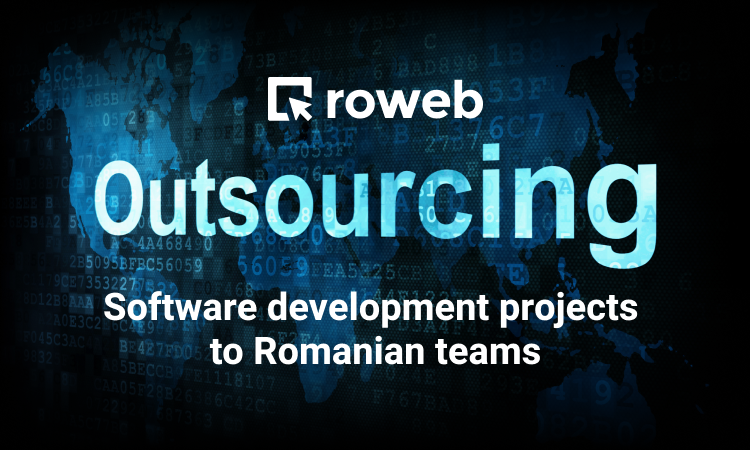 Why offshoring? And why do this with Romanian teams?
Since you've decided to read this article, it's evident that these two questions crossed your mind at least once.
Choosing the right services and working with an experienced development company are critical prerequisites for starting a project.
But, as our clients often conclude, nearby companies aren't always a fulfilled promise. They may prove not to be the right fit for your project/s for… various reasons: too expensive services, incomplete team, lack of industry-specific experience, etc.
In this case, you have to look further. Even scan the world map and try to find a country with a generous pool of skilled developers who can speak the same language as you (e.g., understanding the culture, being able to communicate in a common language fluently, programming at a certain level of proficiency, etc.)
Why offshore software development projects?
As a report showed a few years ago, more than half of Fortune 500 companies practice offshore outsourcing as a part of their overall business strategy.
The top reasons notorious companies choose offshore?
The offshoring market adapted and evolved in a great direction, so you have real chances of finding a software house able to build for you fast a dedicated team of skilled professionals;
Costs are significantly reduced when you work with offshore development teams/professionals. Moreover, the pressure of time and team stability is taken over by the provider so that you can be focused on your business;
In the IT field, the language and skills transcend national and cultural barriers, so the risks of bad communication are low.
Why offshore software development to Romania?
Romania is definitely one of the favorite offshore locations in Europe. So why do developed countries choose Romanian developers for their projects?
Here are some of the key reasons:
proximity: thanks to its position on the map, Romania is close to any European location;
pool of skilled developers: the number of well educated and multilingual developers is growing year after year;
cost-efficiency rate: when it comes to software development, chasing over "cheap" offers may be risky on medium and long term. That's why Worldwide companies prefer Romanian developers. They are (really) able to provide quality at fair prices;
time zone (GMT+3): if your company is in Europe too, time zone won't be a challenge in your project;
cultural affinities: Romanian ability to understand and adapt fast to different cultural environments is well known worldwide;
language skills: most Romanian developers speak English. Moreover, many IT professionals also speak French, German, Swedish, Finnish, Greek, or Danish.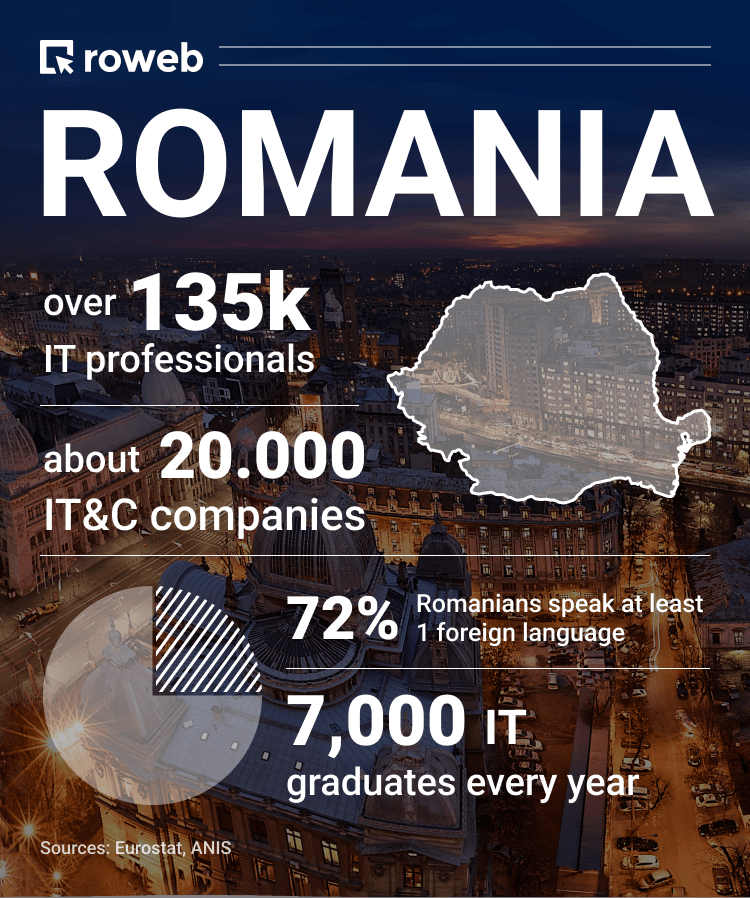 What is a niche provider?
How often have you tried finding a service provider able to understand your industry-specific or/and business-specific needs?
And how successful was every attempt?
Finding a service provider with experience in similar projects and understanding your industry is as hard as essential.
In software development, things become even more sensitive, considering that the solution you want to build will impact employees/customers/products, etc.
That's why you need a niche provider – a software development company that has specific experience and expertise in your domain.
Why offshore to Roweb's Romanian teams?
Outsourcing models, you can rely on:
Managed/dedicated teams – We build for you dedicated development teams (from scratch or related to your existing in-house teams) according to your expertise level.
Staff Augmentation – Expand your in-house staff by outsourcing IT specialists from Roweb.
Project-based teams – We'll work together toward specific goals while you can count on a full-spectrum project development process and well-defined milestones.
Industries we worked for:
Recruiting & HR;
Finance & Insurance;
Real estate;
Tourism & hospitality;
Associations;
Transport & Logistics;
E-commerce;
Marketing.
Our differentiator in the offshoring software development market:
familiar with over 30 countries software development market specificity (check out our portfolio to access some of our projects);
no language and cultural barriers (e.g., fluent English knowledge across teams);
full transparency cost predictability, and budget control;
long-lasting partnerships with clients (our most extended ongoing project started 17+ years ago);
5-stars ratings on dedicated platforms (Clutch, GoodFirms, etc.);
agile approach to ensure fast development;
able to provide complete and experienced teams (skilled, experienced developers, project managers, business analysts, scrum masters, UX, product owners, specialists designers, QA specialists);
valuable human resources for clients and projects: 45% of our professionals are senior developers.

"I started the company in 2004 with the business purpose of creating software that would solve the client's problems. The idea behind this was a company that would offer competitive services, from a quality and price point of view, to build a portfolio of clients with whom to grow and develop ourselves and grow together with our businesses. We are dedicated to staying ahead of the rapid changes by working with the latest technologies so that our clients would benefit from our technology expansion. Our mission is to continually keep up with the innovations in the technological world so that the developed software does well in the market."

Viorel Costea
Co-Founder & CEO Roweb
Some of the projects developed by us based on the offshoring model
SPEAKING THE SAME TONGUE WITH TOURPAQ: PROGRAMMING
One of our long-lasting clients is Tourpaq ApS, a Danish company that provides software solutions for tour operators.
Before starting to work with us, we had several meetings that created the right context for both sides to present their approaches. Being able to understand their specific problems and coming up with practical solutions for each issue convinced the client that we are the right fit for his company. (check out the projects story)
The project came from the beginning with a series of challenges. The biggest one was the complexity behind this type of booking system (it needed to efficiently manage bookings, tickets, emails, finances, hotels, transportation, extra products, price lists, etc.).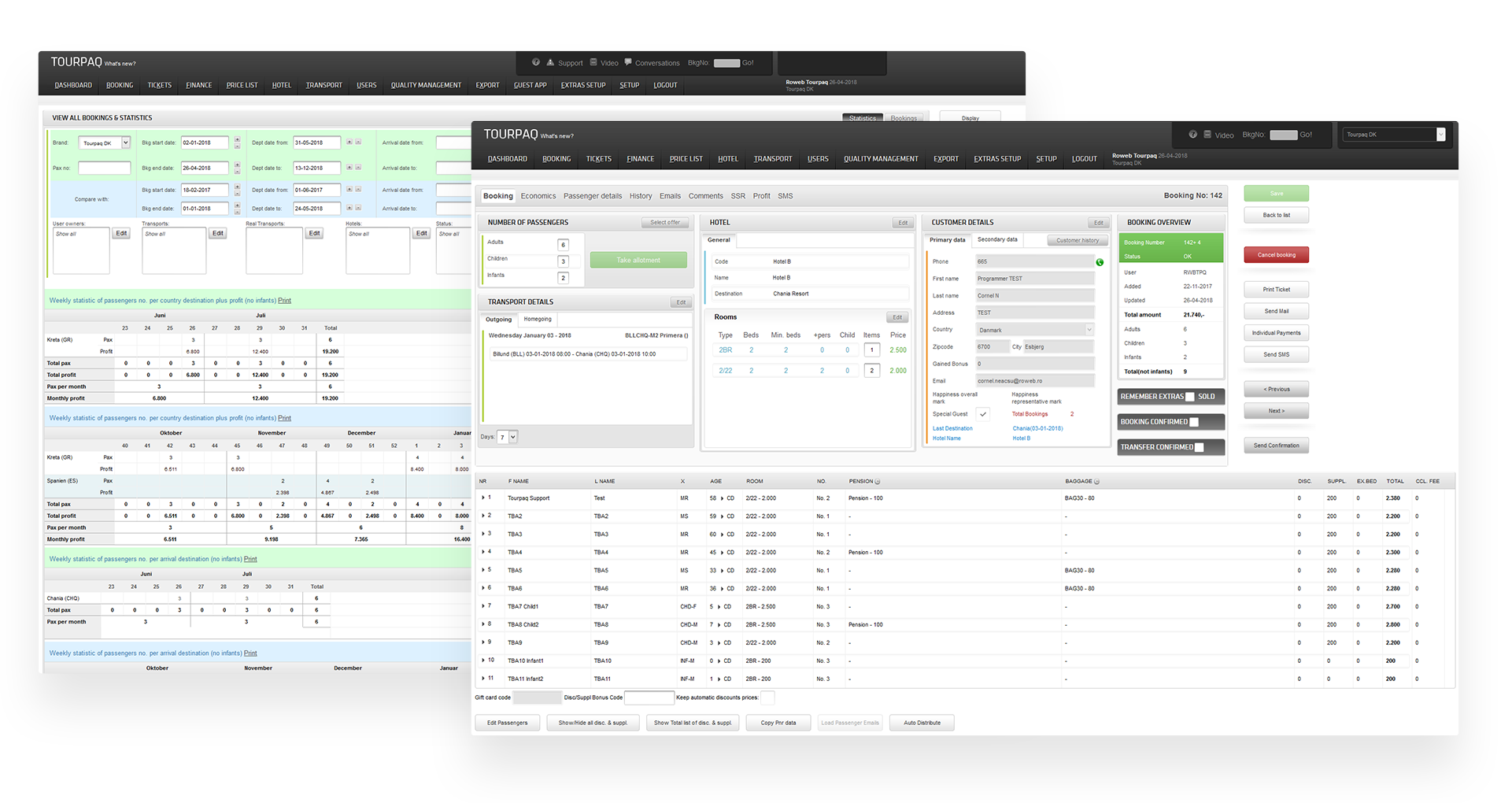 On the other hand, we were aware that every new development must be done with the future in mind to provide a flexible solution, able to adapt fast to new contexts and demands.(read more about the project from the case study).
FROM TAKING OVER LEGACY-CODE FAST TO A LONG TERM PARTNERSHIP: nGAGE
When Tim first came to us, he was dealing with a deadlock in optimizing the HR solution nGage was using: the former provider was reluctant to continue the project at the new quality standards. (read the complete VMS365 project story)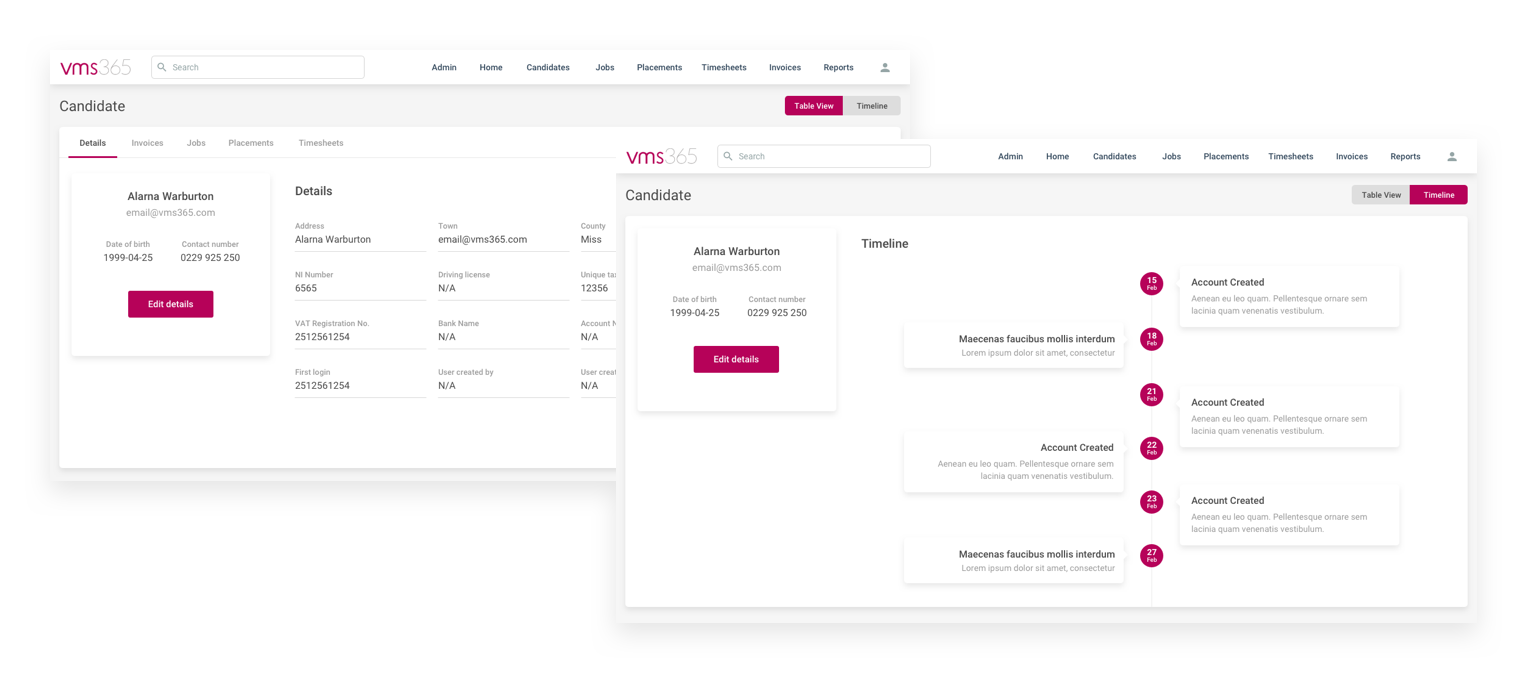 The initial solution was created based on a framework that wasn't built to support complex solutions like the needed one.
This mismatch impacted the project's performance:
some pages from sites had plodding speed (5-10 minutes);
the website design was outdated and too complicated.
Gauge – another Roweb client with whom we worked on several innovative talent management solutions – recommended us as the best fit for his needs.
After a series of discussions and meetings (during which Tim presented the product, its requirements, and its flaws), we were ready to make all the knowledge transfer and take over the project.
PROVIDING A COMPLETE DEDICATED TEAM FOR OVER 17 YEARS: WHISE CRM
In 2004, Jean Waucquez (representing a leading software company from Belgium that is focused on the real estate market) met for the first time with our team. His initial request was as clear as complex: to build a Customer Relationship Management software for the real estate sector, able to integrate a complex database, workflow systems, and specific features.
One of the main advantages of starting this project was our team's ability to quickly understand customer requirements and translate them into technical solutions.
Not always what you want to implement can be translated into practice. So, the first thing we had to do was match needs with expectations and tech requirements. And we couldn't do this right without analyzing in-depth how we stand.
So, here we are all together (our client + our team) discussing workflows, doing the necessary planning, identifying ways to improve processes, migrate data and add useful features. (read the complete WHISE CRM project story)
What clients say about offshoring to us

"Since the beginning of our collaboration, we've entrusted Roweb with all project management responsibilities, leaving it to them to put into practice our ideas and input, which has enabled us to focus on selling the product and therefore achieve a huge competitive head start."

Bjarke Hansen CEO
Owner TourPaq ApS

"I found it very easy to communicate with them, and they were very flexible in meeting our requirements. I would have no hesitation in recommending them for complex enterprise development projects."

Jean Waucquez
Owner, WHISE nv

"Our initial engagement with Roweb entailed them taking over management of a large solution where the previous software developers had left the code in a very poor state, system performance was very slow and many users were very unhappy."

Tim Styles
Chief Information Officer at nGAGE (formerly trading as Human Capital Investment Group)
Markets & companies that chose offshore projects to Roweb
In our portfolio we can count 30 countries and over 1000 successfully developed projects. From the start, we worked with international and notorious clients that recommended us to other companies for new projects. And that was the basis for our promotion in the profile market.

We've worked with companies from UK, Belgium, Denmark, Germany, Romania, USA, Netherlands, France, Switzerland and Canada and we understand the needs of and provide solutions for companies of all sizes ranging from start-ups to large enterprises.
Ready to offshore your software development project?