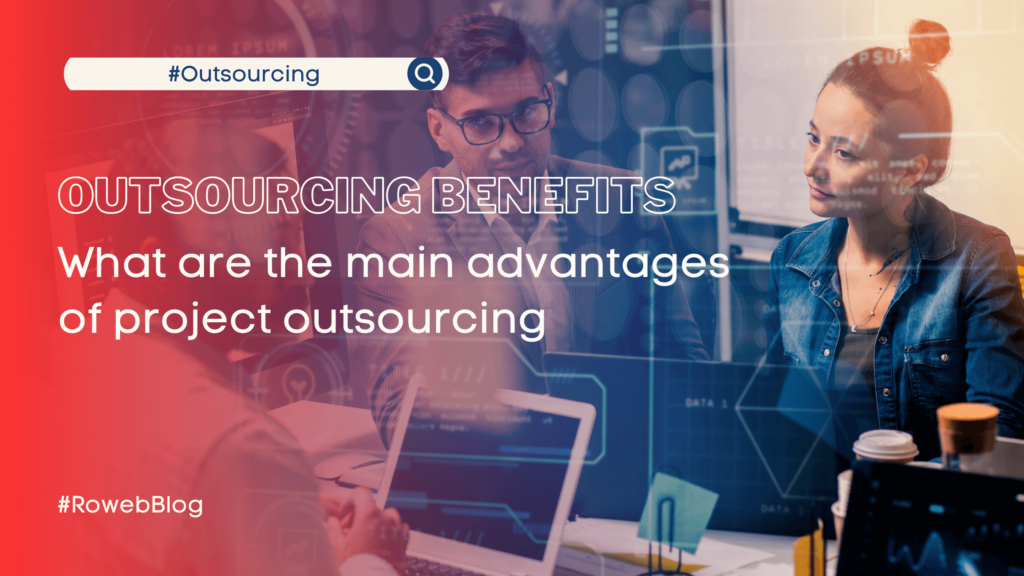 What do entrepreneurs look for when they decide to outsource a software solution? The answer is quite simple: as many outsourcing benefits as possible.
Thus, many companies from different industries are now adopting an innovative outsourcing strategy for software development companies. This helps them gain access to specialized expertise, advanced technological resources, and increased efficiency without hiring an internal team.
On the other hand, this strategic approach offers numerous advantages. It allows organizations to focus their resources and attention on their core competencies while outsourcing software development to specialized partners.
When is it recommended to outsource your software project and enjoy outsourcing benefits?
If you analyze the implications carefully, outsourcing to a software development team can prove to be highly advantageous in certain situations. Here are a few examples.
When you have a large volume of projects or when the complexity of the application you are developing becomes too much for your team. Being overloaded with tasks can result in stress or even lead to burnout, reducing developers' productivity and the quality of the services they provide.
When your team does not have the necessary knowledge to face the challenges of a new project. Outsourcing may be more viable than waiting for employees to acquire the essential knowledge of a new technology that requires a longer learning time.
When the duration of your project is limited, and it makes no sense to hire people in-house, you have to quit collaborating with them.
When your company's activity has nothing to do with software development, and you just need a product to help you increase the performance of your activity. In this case, it is better to outsource the project so that you can then enjoy the final product.
Why choose to outsource software development services to an experienced company? Top outsourcing benefits
Hiring an experienced software company for outsourcing can provide several significant benefits to your business. However, you will see the impact of this decision shortly after implementing it.
Below is a list of some of them:
Significant resource savings: Outsourcing can be more cost-effective than in-house development because you can avoid the costs associated with recruiting, training and maintaining a large in-house team. Many outsourcing companies have teams and technical infrastructure capable of tackling any challenges.
Also, in addition to costs, increasing the development team means saving time. Several experienced developers can effectively contribute to the harmonious development of the project they are involved in, significantly reducing the functionalities' delivery time.
However, launching your project at the right moment can provide competitive advantages that greatly benefit the business.
Access to experience and skills: Software companies with experience have acquired competencies in various technologies, programming languages, and development fields. As a result, they possess extensive expertise and can assist in the efficient development of products.
Focus on key activities: By outsourcing software development to an experienced company, entrepreneurs can focus on other internal resources for core business activities such as strategy, marketing and sales.
Flexibility and scalability: Regarding outsourcing benefits, one significant advantage is the ability to adjust team size and resources based on project requirements. By choosing suitable years to outsource, scalability can be achieved more quickly and efficiently than by building and maintaining an in-house team.
Access to the latest generation technologies: Experienced software companies are often up to date with the latest technologies and trends in the industry. And collaborating with them can help you integrate new innovations into the products or services you plan to launch.
Risk reduction: Outsourcing companies can bring their experience in managing risks related to software development, such as security, scalability or performance issues. By collaborating with other clients, they gain valuable knowledge that can be applied to their work. Additionally, they will be well-equipped to handle any potential threats that may arise.
More efficient workload management: Experienced companies often have well-established processes and methodologies for project management. And all these aspects can lead to better communication, project control and deadline compliance.
Supplementing the internal team: Outsourcing does not necessarily mean replacing the internal unit. You can outsource only certain project parts, allowing the internal team to focus on strategic aspects. Also, there are outsourcing models that would enable keeping the project management in-house, which means you can have complete control.
Diversity of ideas: Working with an external team can bring new perspectives and ideas to the development process, leading to unexpected innovations and solutions.
Some examples from Roweb's portfolio | Situations in which businesses are mainly based on Roweb's solutions
Roweb's portfolio consists of solutions developed for clients from over 30 countries. These solutions are mostly custom-made to fit the specific needs of businesses. Check the examples below.
Seatbelt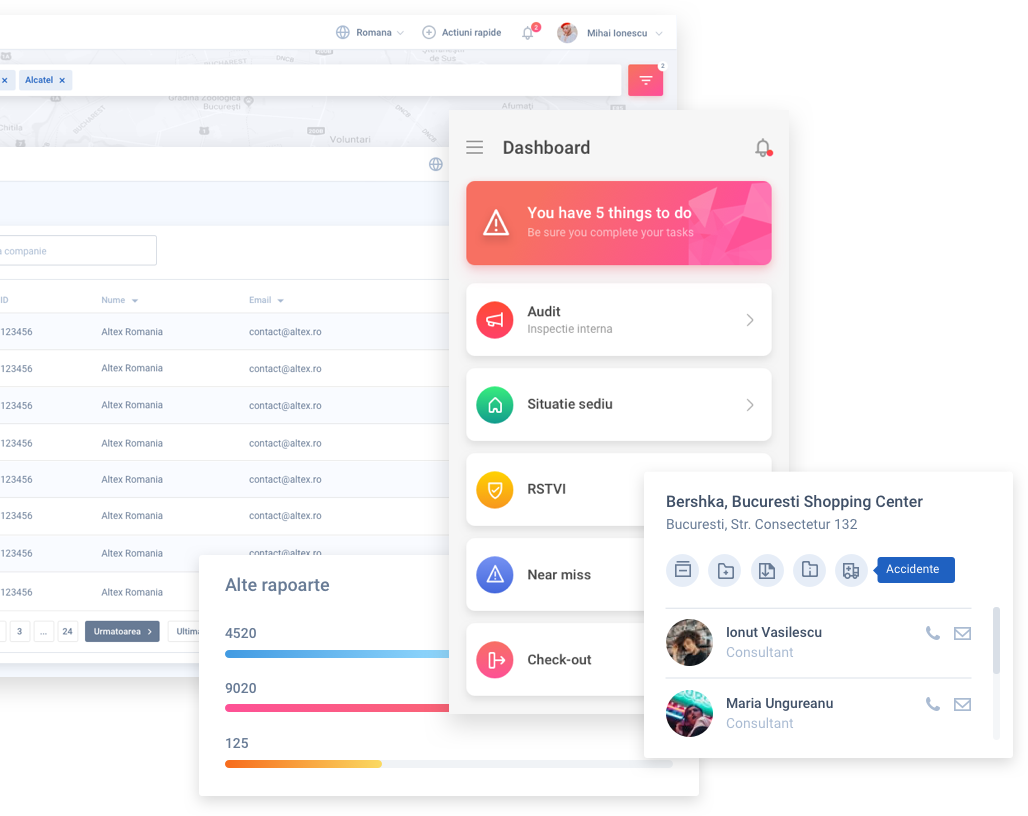 Seatbeal is a company based in Romania that provides services in the field of labor protection, including consulting, specialized training, and inspections.
Before collaborating with us, Seatbelt needed help managing customer information.
Previously, the team relied on Excel to manage this data, leading to communication challenges across various offices.
Considering the client's unpleasant experience, they needed to collaborate with a reliable company with expertise in developing complex applications of this type. We developed a comprehensive CRM application in response to the client's needs. With all the necessary modules, they can now perform their tasks with ease and without any concerns.
Moreover, to cater to the mobility requirements of field consultants, we developed a mobile application in addition to our web application.
Whise CRM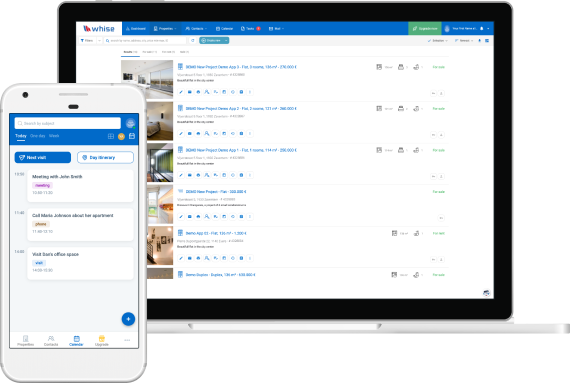 Our collaboration with Whise has been ongoing since 2006 and is based on a dedicated team model. The current project focuses on developing a modern and adaptable work environment for the real estate industry that can be customized to different countries and markets.
Our client aims to establish itself as a leader in new European markets by providing a versatile solution that caters to the needs and expectations of real estate agents and companies in different locations. Our team is committed to developing competitive functionalities to support Whise in this journey.
Tourpaq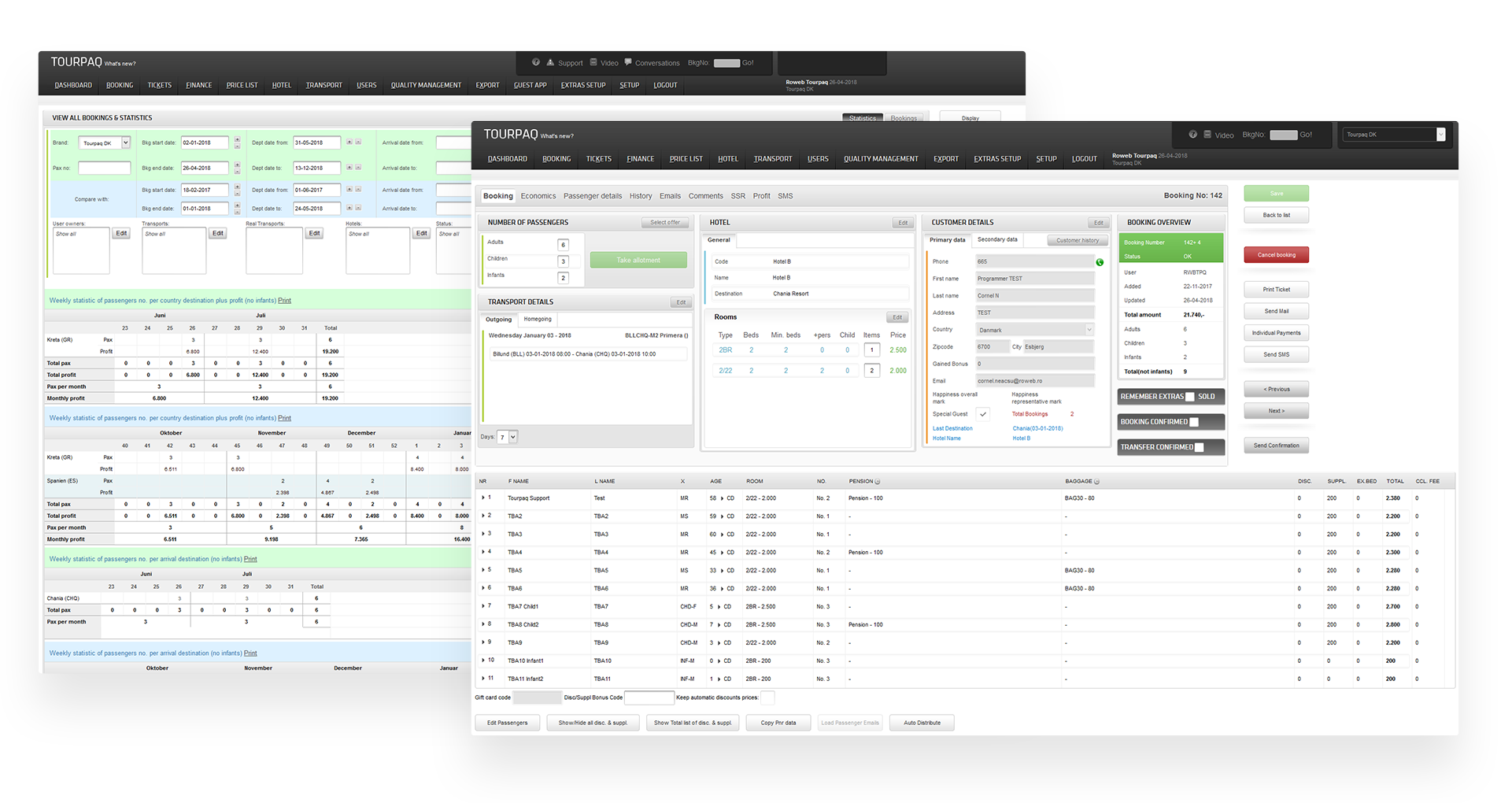 Our team has created a specialized solution for Tourpaq to simplify and facilitate tour operators' operations. In essence, we have developed a dedicated management system, allowing users to manage all aspects of their activities from a single dashboard with centralized functionalities.
Tourpaq opted to collaborate with our team on this project following a series of preliminary discussions. The determining factor in choosing Roweb was our ability to understand their specific problems and provide practical solutions, along with the technical skills of our software experts.
Also, the fact that we demonstrated flexibility and organized our activity using the Agile methodology had, from the beginning, an essential role in the success of the partnership we concluded with Tourpaq.
What outsourcing benefits does Roweb offer – as a software services provider
The experience. Roweb means a company with experience in the market since 2004 and in numerous verticals such as: Tourism, Human Resources, Real Estate, Banking & Finance, Horeca, etc.
Trustworthy collaboration. The company aims to establish long-term partnerships. The longest partnership is from 2006, with Whise – client of Belgian origin.
Custom, end-to-end services. Roweb offers end-to-end software development services, from business analysis to solution implementation, maintenance and support.
Full coverage. The more than 130 experts in our company cover all the roles necessary in the development of a project: from experienced software developers to DevOps and QA experts.
Without cultural and linguistic barriers. Our experts are fluent English speakers, which facilitates communication, regardless of the client's country of origin.
More types of collaboration. You can opt for several types of developer team organization, depending on your business needs and how you want the management part to be managed. Below, some details about this aspect.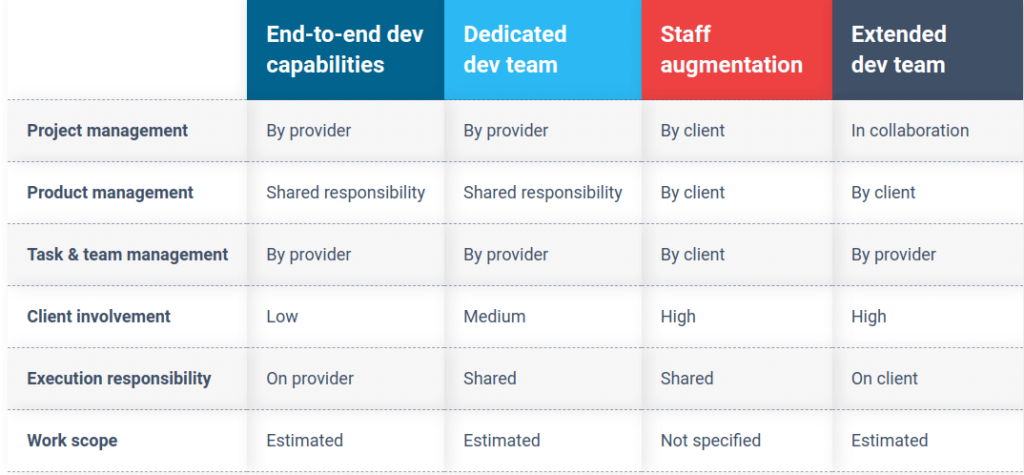 By considering the aspects listed earlier, we can understand that outsourcing software development to a company provides various strategic benefits. These benefits include accessing top-level skills at a lower cost and accelerating technological development and implementation.
Thus, choosing to outsource software development can be a crucial move towards achieving operational efficiency and long-term success in today's highly competitive business environment.
Interested in outsourcing your project?