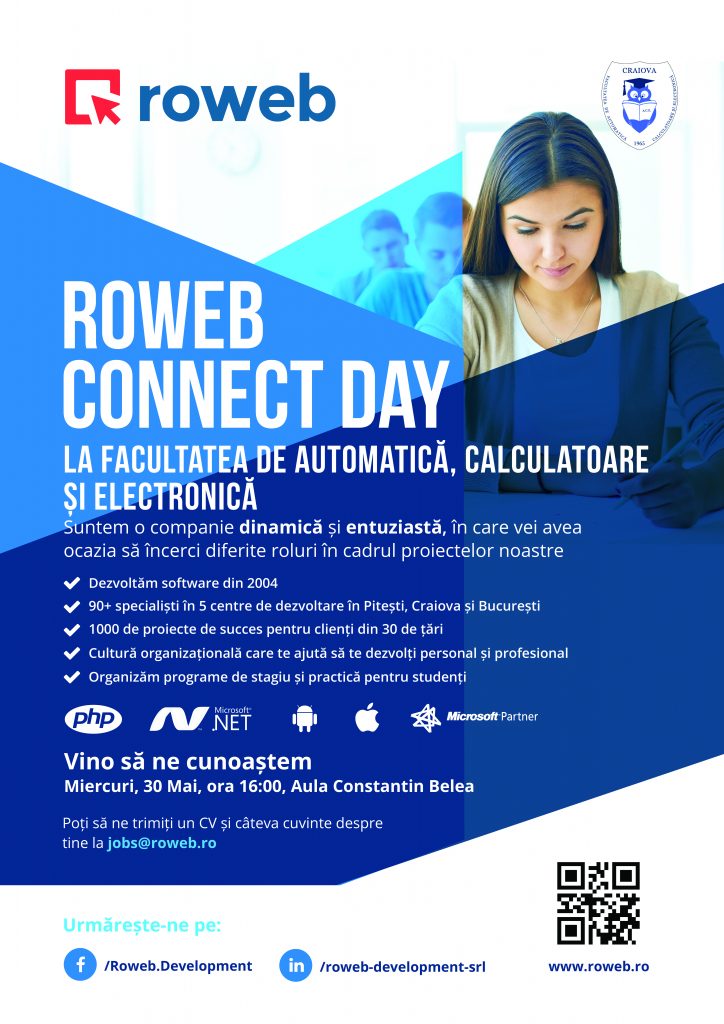 At the end of this month we'll meet up again with the students in Craiova during Roweb Connect Day, at the Faculty of Automatics, Computers and Electronics, on Wednesday, May 30th, at 4 P.M., in the "Constantin Belea" Hall.
Through this event, we hope to meet young people as passionate about software as we are, and who might join our growing Roweb Craiova team.
We'll be sharing insight about building a career in software, current market demands and the best strategies to develop your skills as a student to make sure you're highly competitive after graduation, how things work in our company and what a regular day in the life of a software engineer looks like.
We'll be answering any questions that the students might have for our experienced software developers and we'll also try to find out about their concerns and issues and identify new ways to support the local software developer community.
We hope many of you will take part in this event and also apply for this year's summer internship in Craiova!