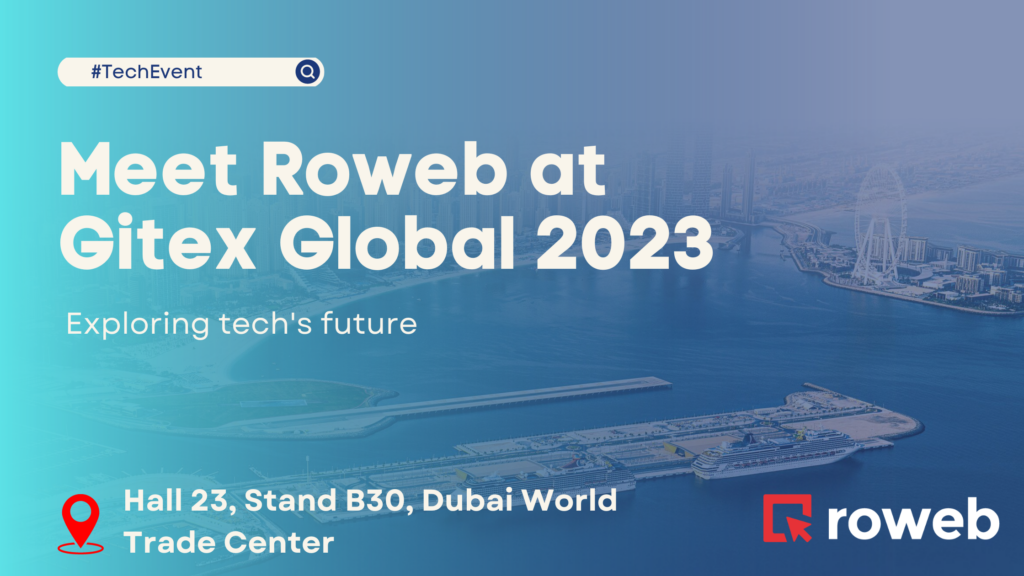 We are getting ready for Gitex Global 2023 – the biggest tech show in the world, in one of the most cosmopolitan cities: Dubai, United Arab Emirates.
With the thought of meeting our clients, building new partnerships and starting new, challenging projects in mind, we are counting the days until the 16th of October.
This year is even more exciting since the event has become even more prominent, including two locations to host the summit.
As a part of the Romanian software delegation, we are there where the future happens. And we have plenty of compelling reasons to attend Gitex Global 2023:
The passion for technology that drives us to stay current with industry trends and the ever-changing landscape of digital transformation;
The event is an ideal place to meet potential partners and clients, as it is defined by progress and innovation.
The desire to showcase our reliability as a software service provider through our portfolio and client feedback.
However, our repeated participation in the event allowed us to witness the show's growth.
But, despite our involvement in multiple editions, Gitex never failed to surprise us.
A glimpse of what to expect at Gitex Global 2023
Some of the topics to be discussed at Gitex Global 2023 conferences and meetings (which are also of great interest to our team):
Cloud & Edge Computing
Cybersecurity
Advanced Connectivity
Applied A.I
Future of Mobility
Web 3.0
Also, Gitex Global 2023 is more than a tech event. It is a complex ecosystem that brings together:
Researchers with brilliant minds influencing progress;
Software developers – one of the most exciting gatherings from Gitex Global 2023 is Global DevSlam – where the coders meet to unlock the power of digital;
Top companies in the industry focused on digital transformation and innovation;
Startups looking to showcase their services and solutions;
Investors seeking ideas with potential;
Individuals searching for a job in a promising field.

Several international portfolio projects that we plan to showcase at Gitex Global 2023:
Whise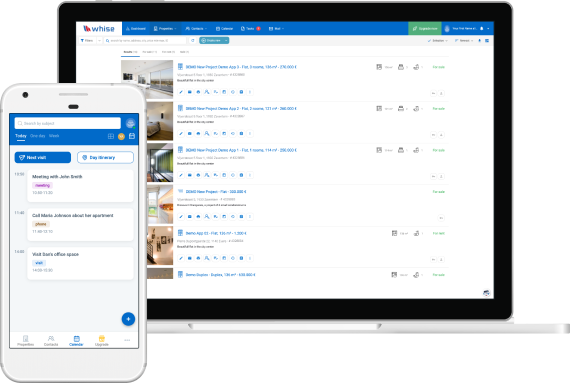 Location: Belgium
Solution: Cloud-based CRM & Mobile App
Since 2006, we have had a long-standing partnership with a real estate Belgium leader based on a dedicated team model. We provide an ongoing software development project to create a flexible, modern work environment easily adaptable to multiple countries/markets.
Spotlight Vegas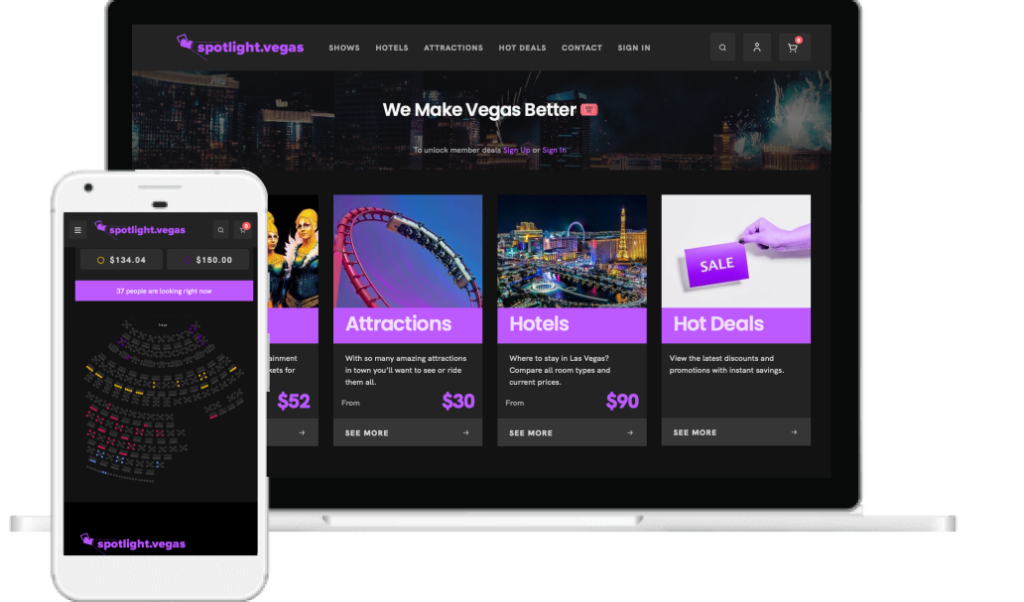 Location: USA
Solution: Custom eCommerce & booking system
Leveraging cutting-edge technologies and the extensive experience of our senior developers, we have crafted an advanced eCommerce and booking system. The solution seamlessly intertwined with a vast array of third-party integrations, APIs, and websites, poised to elevate the success of Spotlight business rapidly.
nGage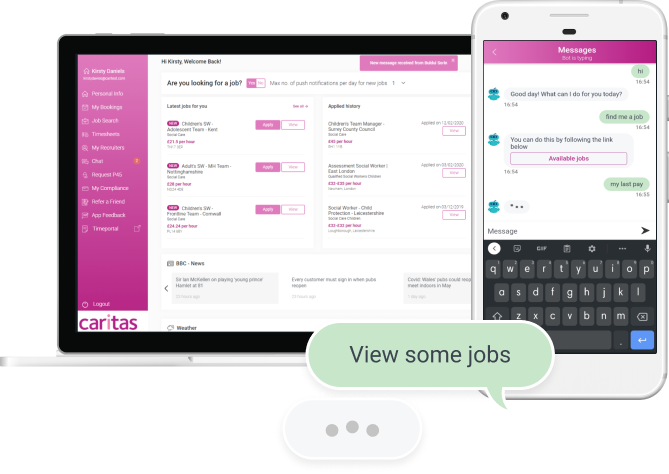 Location: UK
Solution: bespoke HR solution
Streamlining HR procedures becomes effortless by incorporating enhanced features and optimizations into the nGage solution. This includes outsourcing processes, communication, and invoicing spanning three levels, encompassing numerous contractors, clients, and cost centers.
The Roweb team at Gitex Global 2023
This year, the Roweb team will be represented by:

Sorin Tarceatu – Division Manager
As part of the Roweb team since 2004, Sorin Tarceatu has had the opportunity to develop several international projects from different roles of the end-to-end process: experienced software developer, tech lead, project manager, etc.
Currently, Sorin leads the team responsible for developing the nGage project – a solution that has reached its fourth version.

Mircea Popescu – Business Development Specialist
Mircea is a member of the company's sales team and is well-versed in Roweb's service portfolio, and its ability to cater to individual client needs.
With his extensive experience, Mircea has had the opportunity to engage with entrepreneurs from various industries and fields seeking the ideal IT solutions.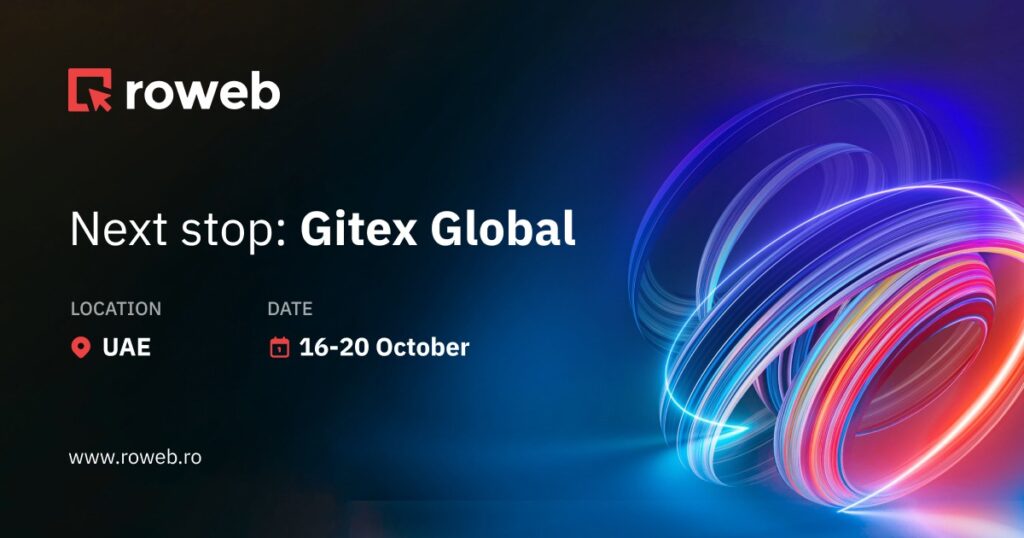 Why Roweb is your trustworthy partner for software solutions:
You don't have to worry about geographical location. Roweb has partnerships with clients in over 30 countries, including Belgium, the Netherlands, Switzerland, the United Kingdom, the USA, Canada, and the UAE.
Roweb's software developers are proficient in English, ensuring a skilled team without cultural or linguistic barriers.
Roweb provides custom end-to-end solutions, seamlessly covering all project roles, from software developers to business analysts and QA engineers.
By adopting the Agile methodology, Roweb's work process is geared toward offering flexible solutions, adept at adapting to each customer's unique requirements.