First, let's clarify what a framework is and why it is so essential in the software development world. Frameworks represent a collection of universal, reusable code that accomplishes particular tasks to bring to life software applications.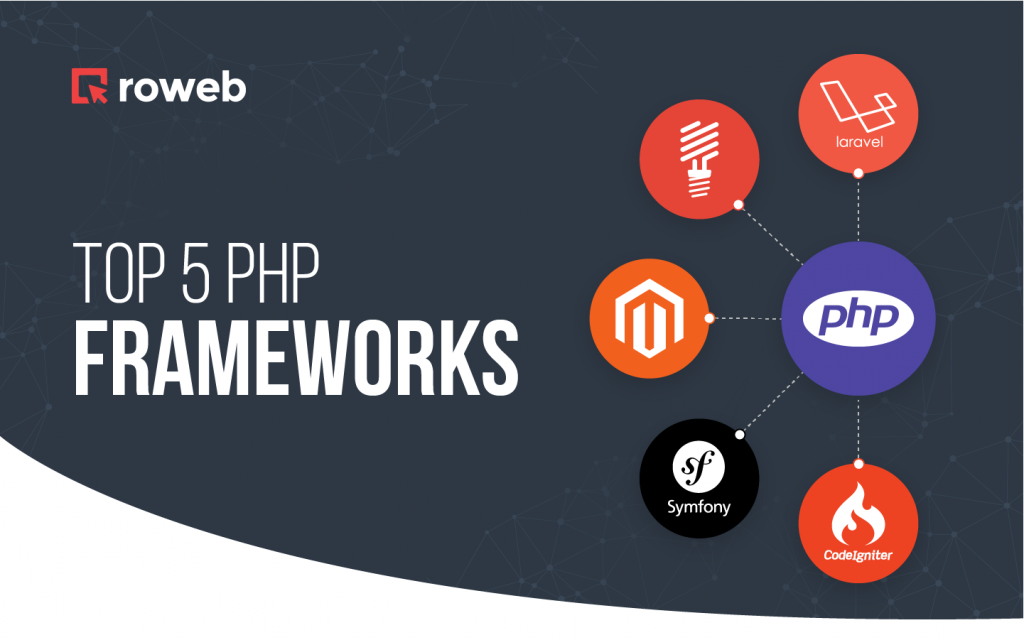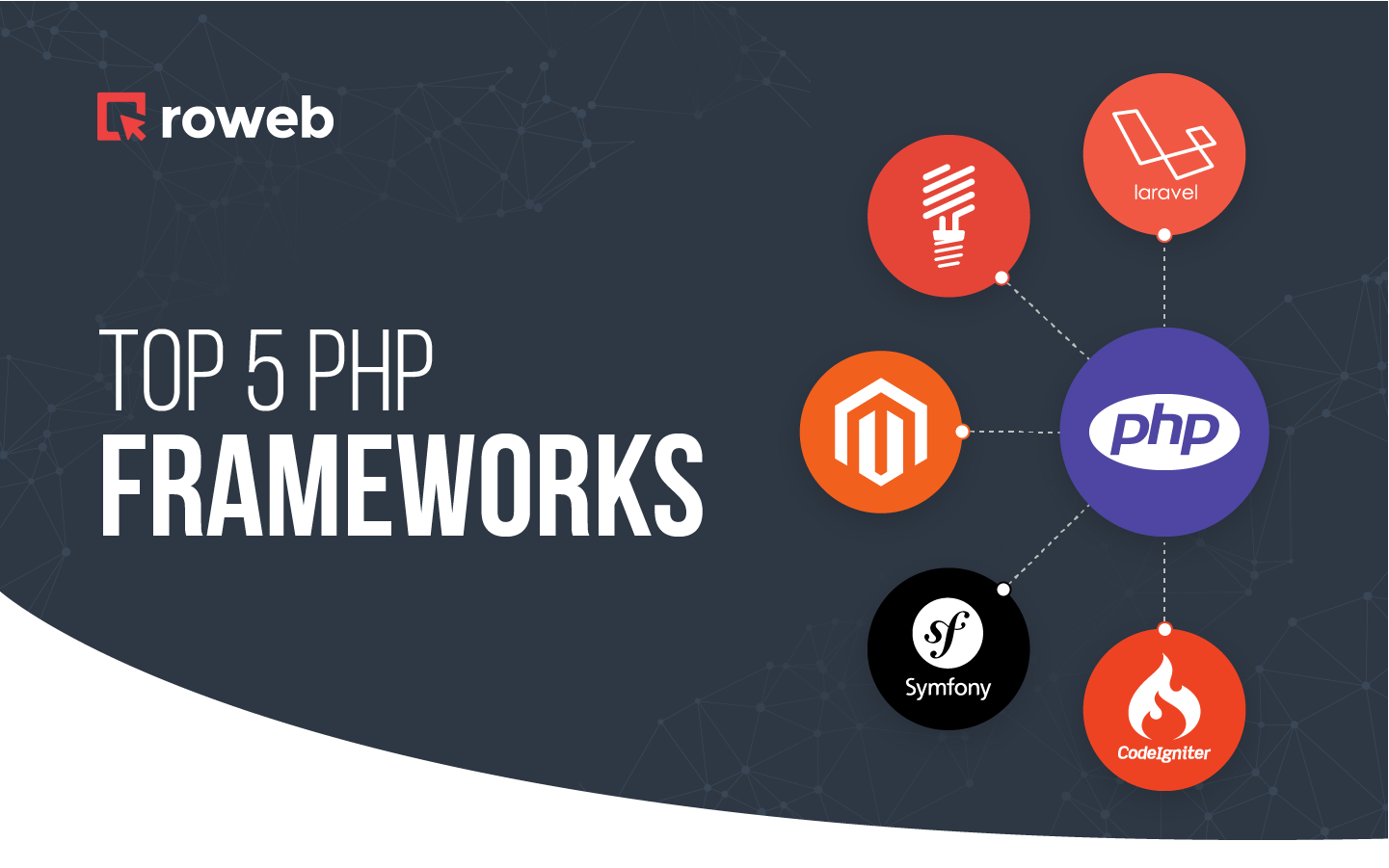 The superpowers of the php frameworks:
The PHP Frameworks have always been the right choice for developing complex web applications, enterprise apps, large scale open source projects, SaaS and CRM systems but not only!
All the frameworks presented have in common the speed that helps programmers develop basically, any web application. However, this is not the only attribute that brings value to any web application project you would like to implement; In other words, PHP is also known for being stable and secure, attributes that are highly important for the success of any project.
The article below will help you get an idea of which framework is best suited for your php development project.
Top 5 PHP Frameworks:
• Laravel
It presents great advantages both for developers and for clients, as well. Laravel is made to be simple and supports fast application development. Therefore, you get the full set of features to bring any large scale project to life within days, no matter the size of the project; the ecosystem is vast, and it comes with instant hosting and deployment platform. Also, it stops you from rewriting the code each time when you build a website or web application.
• Lumen
Lumen is a micro PHP framework, released by Laravel team, for the web developers who like to build lightning fast API's as well as Laravel based services. So it is designed for microservices development and API development; Therefore, Lumen offers maximum speed. It's important to note that large web apps can be developed based on the microservice architecture approach; in other words, the project doesn't have to be small to use Lumen. The microframework is the right choice if you are comfortable with making all of your own architecture decisions.
• Magento
It is simple, fast, and versatile to use; It offers the ultimate e-commerce solutions and extensive support network. Magento integrates with many of the third-party sites which are required to run an effective E-commerce website. This means that it lists a lot of significant advantages for e-commerce websites, such as: enables searching and sorting of products, provides integration with payment methods (credit cards, PayPal, cheques, money order, Google checkouts, etc.), allows shipping to multiple addresses, supports multiple languages, different currencies, and tax rates and many others!
• Symfony
Symfony is the right choice for complex, large scale enterprise projects; it consists of a large set of reusable components. Besides, proven reliability, other advantages of using Symfony are Easy testing and long term support.
• Codeigniter
It is one of the oldest and most trusted of PHP frameworks due to its detailed documentation; Also, it has a simple, user-friendly interface, a fact that has a positive impact in the work of developers; They have to write less code which saves a lot of time for your project. It also supports smooth installation with minimum configuration requirement. It can also work on shared as well as dedicated hosting platforms.
For a more detailed perspective on which framework fits best to your objectives, you can always get in touch with our PHP team.
You can also check out Our Portfolio with samples from our PHP projects.
We offer robust solutions for projects of all sizes, relying on the best open source technologies – over 500 successful PHP projects stand as proof of our expertise:
Web Apps
Enterprise Apps
CRM
CMS
Saas
Online Portals
APIs and Microservices