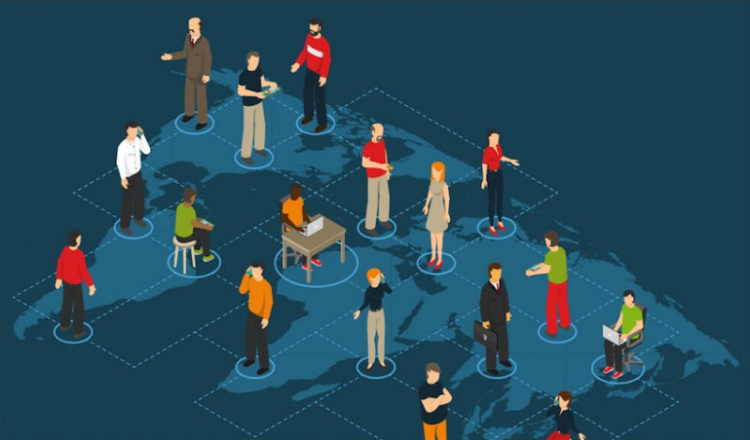 Managing a team is like conducting an orchestra: everybody must follow the same score. Otherwise, bottlenecks, misunderstandings, delays and errors will definitely happen. The adjustment comes from direct and fast communication, both horizontally and vertically.
But what if the employees are no longer sharing the same physical space? (This may be the most asked question during pandemic in worldwide companies)
In the office, everything seems to be easier, faster, and within reach. Proximity proves its advantages.
But, in the virtual space, the rules change and the effort of bringing everybody on the same page (both literally and figuratively) is much higher. And, above all, human interaction is shaked from the ground (despite the fact that we have declared ourselves digital-savage).
Why did we develop TimeReport?
As Malina counted us in her article about remote and distributed teams, we were experiencing managing projects from distance long before the pandemic began.
We have offices in 4 Romanian cities, remote employees in many others, and partners, collaborators, and clients all over the world.
Despite this obvious challenge, we have never allowed distance to be an impediment to our way of building teams and partnerships. We have kept our focus on attracting highly skilled human resources and building long-term partnerships with real clients.
And, probably, WHISE project is the best example of what "long runs" means to us (17 years and still counting – our longest standing partnership).
Getting back to the orchestra analogy, somehow it would have been almost impossible for all of us to be on the same physical stage at the same time.
Taking into account that especially the project management (from working hours and invoices perspective) was challenging, a common platform became a must-have for us.
So, we decided to develop a portal able to respond to different types of users (employees, managers, admins) at multiple levels (task management, billing, reporting, etc.): TimeReport.
(Since we were working with remote and distributed teams long before pandemic became a buzzword and forced companies to migrate all their activities online, all we had to do in the past year was to adjust the platform to new or changed needs.)
Top features and functionalities integrated by TimeReport
multi-users platform;
UX/UI design;
role-based authorization;
users management (add/edit/delete);
smart filtering (by date, project, client, etc.);
push notifications send to users alerts on several topics (projects, invoices, and hours reports);
tags and categories management;
custom reports (Timesheet reports, User Reports, Clients Reports, Overall Reports);
invoice generator/invoice management/invoice delivery (to the client).
What can users view & do in TimeReport?
The User is the basic role with limited access to pages: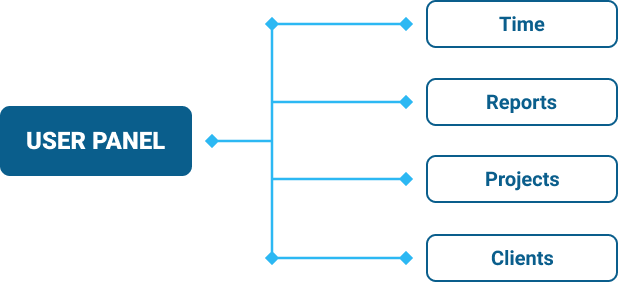 USER PANEL
Time – from where users can add or modify information on their daily/weekly activities. For each new activity, users can associate specific criteria (different tasks, rates, and project);
Reports – On users activities for a specific period (selected period of time with the possibility of filtering by the client and by the project);
Projects – This page lists all the projects where the user is involved in. Projects like CONCEDIU (Vacation) and CONCEDIUL LEGAL (Legal Vacation) are assigned to all users;
Clients – Tab shows a list of all the clients of the projects the user is involved in. The user can see some general information about each client, add related files and notes.
From this panel, users can load daily tasks and related hours, view and download reports (for selected periods), view projects (that can be filtered by: In progress, Completed, Tentative, Cancelled), and have a quick overview on active clients' profiles.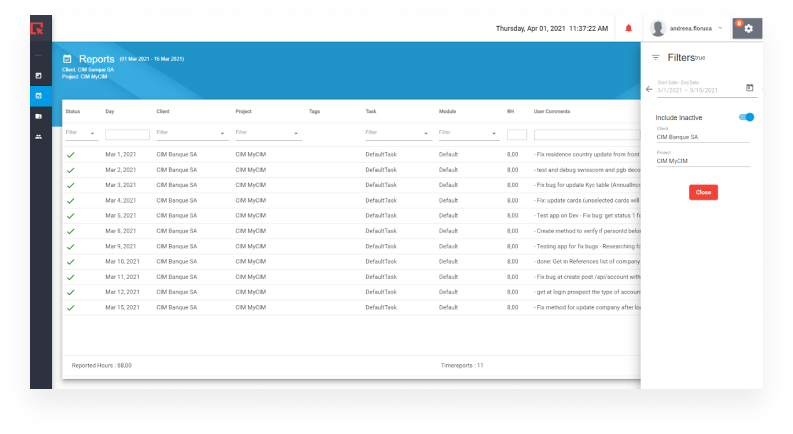 Extended features for managers
For the Manager role, the platform displayed extended information plus some specific pages: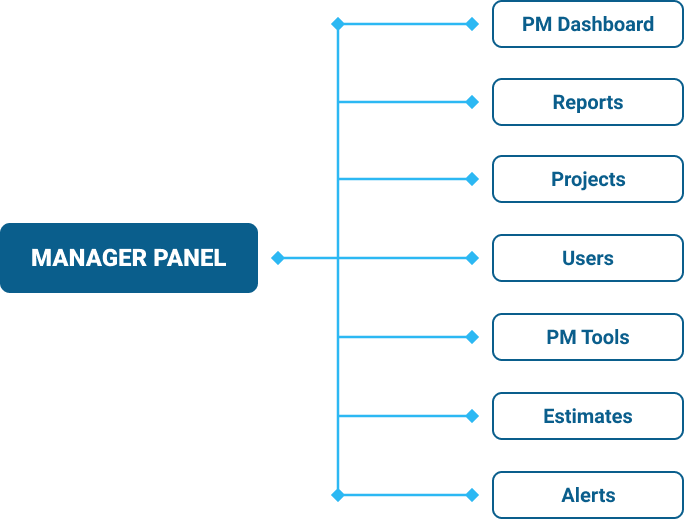 From the manager's panel users can fast track all the projects, manage and access reports (for employees, clients, overall reports), manage projects / tasks information and access specific reports, manage users, generate reports and invoices, etc.
PM Dashboard
This tab offers access to general information about the users:
fast overview;
intuitive tools within reach;
extended access to relevant information;
simplified project management;
one-stop dashboard that helps project managers to track all the projects, tasks and its progress and status of each task and project.
Reports
The manager has access to four types of reports:
Timesheet reports;
User Reports;
Clients Reports;
Overall Reports.
Projects
Managers have access to a more complex page than the users. From this tab, managers can modify: the projects' information, projects' team rates, tasks and can see reports on the projects rated hours.
Users
Depending on the access level, managers can view only the users or edit them (if they have the UserManager role).
fast overview on platform's users;
extended access to relevant information;
complete control over the project evolution;
intuitive tools within reach.
PM Tools
This tab is used to manage user reports. From here, managers can make different actions:
edit user hours;
generate reports;
generate invoices.
Estimates
This tab is displayed for the managers that have the Invoicer role. Several actions are available from this page managers can:
generate invoices based on multiple sources;
add hours to existing invoices;
send the invoices to clients;
view reports as xlsx. billing documents.
Alerts
This tab offers the opportunity to send to users alerts on several topics:
projects (current and completed);
invoices (for specific projects);
hours reports (reported hours for each project).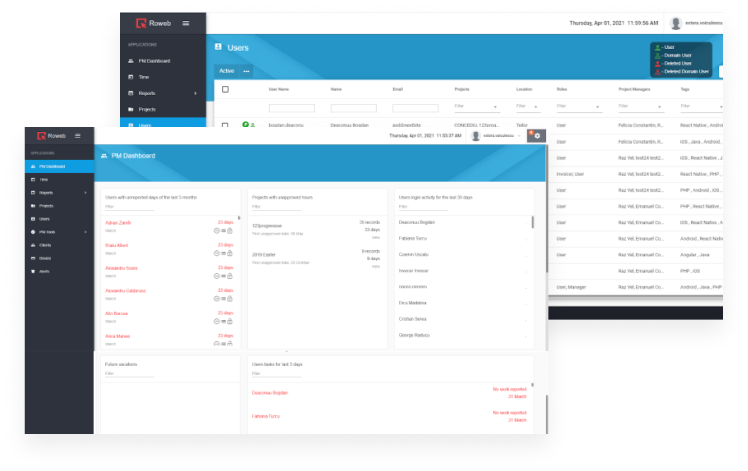 How much power does ADMIN PANEL provide?
Admin roles offer access to specific tabs and features so admins can control users and activities from one place and risk-free:

Reports
In addition to the manager's reports section, the admin has access to further information:
User Costs;
Tag Projects;
Invoices Reports.
Notifications
From this page, the admin can send notifications to users.
push notifications (pop-up box displayed on the bottom of the page);
on-page notifications (text displayed instantly under the working sheets);
using signalR, the users will see the active notifications in the left-upper corner of the portal (notifications icon).
Nomenclatures
This is the tab from which admins can manage the tags, tag categories, and locations.
Tags are used for Invoices, Users, and Projects;
Tag Categories are used in Invoices;
Locations tag manages the available user locations (hidden locations are not shown in any location drop-downs).
FIND OUT MORE ABOUT THIS PROJECT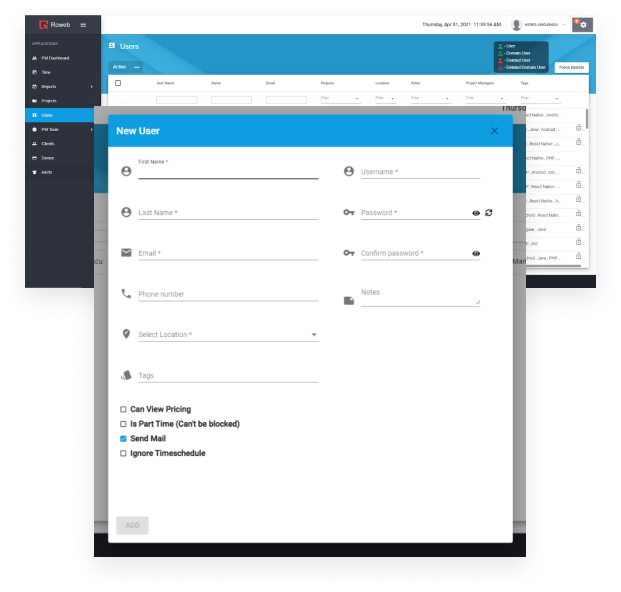 TimeReport's key benefits
Overwhelming internal and external reporting, time-consuming trackings on projects, delayed generated invoices, project profitability hard to manage…
Sounds familiar?
These were the typical tasks our project managers, HR specialists, and accounting employees used to deal with on a daily basis.
Our challenge was defined, practically, by remote collaboration with team, partners, and clients, disparate data sources and tools plus a significant work volume.
With such a strain, the risk of burnout could become really serious at any moment.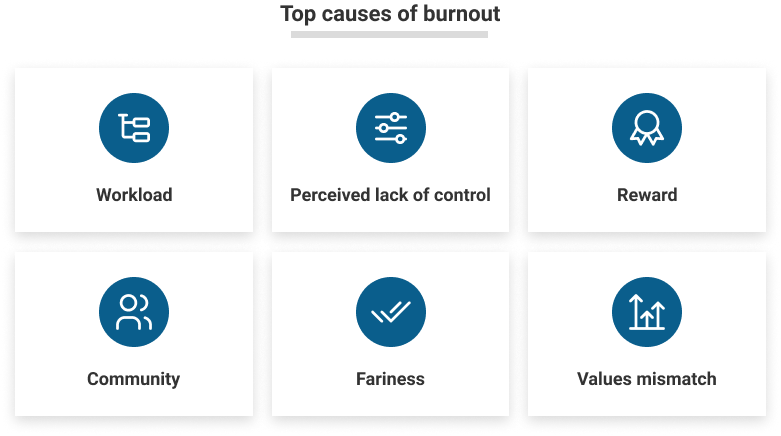 Relying on the prerequisite that "burnout" is more a nowadays fact than just another modern and overused word, we've designed a platform able to simplify managers and employees agenda.
Once relieved of manual labor and repetitive tasks, managers were able to focus more on humanizing interactions in the workplace – even there for remote or distributed teams.
Why develop a custom project management platform with Roweb
Roweb is a custom software development company, started in 2004 with offices in 4 major cities: Bucharest, Pitesti, Craiova, and Ramnicu Valcea.
With our 130+ IT professionals' experience and the latest software development technologies, we focus on building Enterprise, Web, Mobile applications, and E-commerce solutions.
We work with companies from all over the world, and we understand the needs of and provide solutions for companies of all sizes ranging from start-ups to large enterprises.
"We are dedicated to staying ahead of the rapid changes by working with the latest technologies so that our clients would benefit from our technology expansion. Our mission is to continually keep up with the innovations in the technological world so that the developed software does well in the market."
Viorel Costea | CEO, Roweb Development
We have an in-house team of software professionals who manage end-to-end product development projects, from business analysis, consultancy, and architecture, to post-implementation testing and maintenance.
Custom solutions are our focus because we love to build tailor-made apps for our clients.
Take a look at some examples: